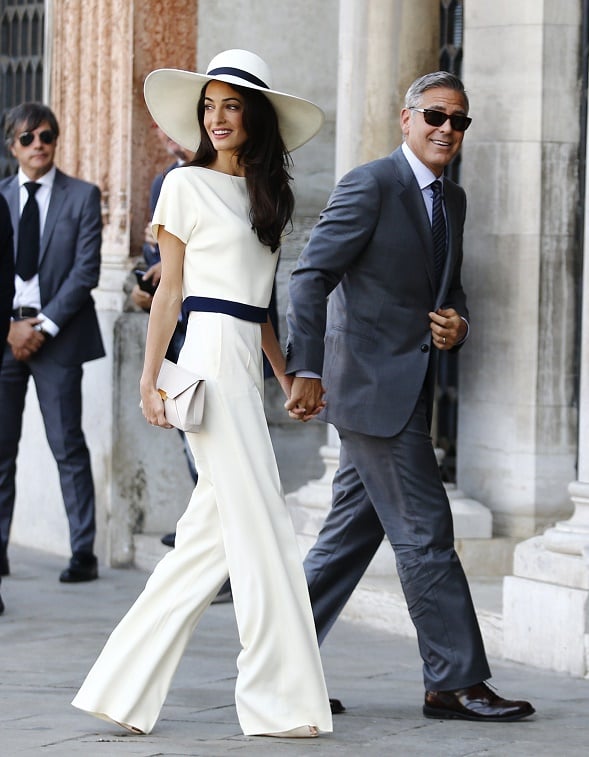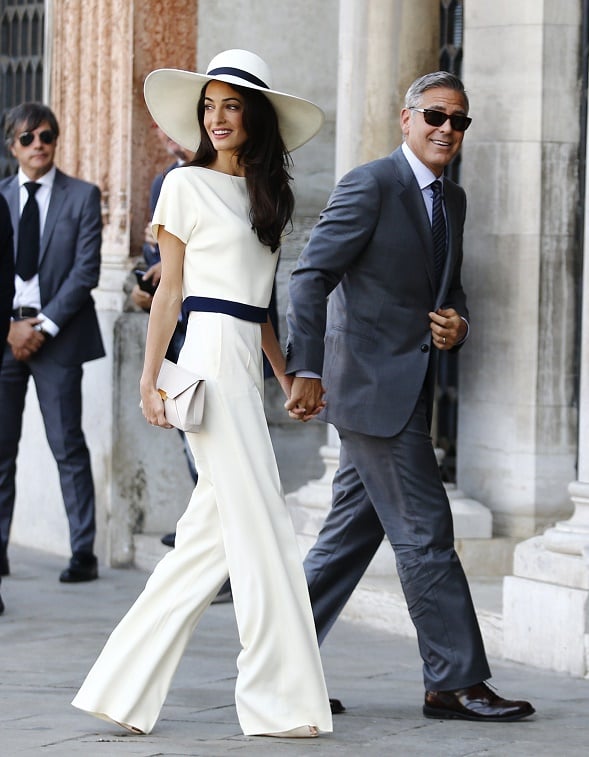 Update:
Just when we thought Amal Alamuddin and George Clooney's wedding couldn't get any more Hollywood Glamour, she went and upped the chic factor….
By wearing a pair of perfectly-tailored wedding pants.
Amal, 36, wore the ridiculously stylish, high-waisted, white wedding pants to the civil ceremony part of the celebrations.
The move sparked an internet wedding pants frenzy, with Twitter users dubbing Amal (who, as an international human rights barrister, is already a bit of a #feministicon and a #careericon) a #styleicon.
"Completely obsessed with #Amal Alamuddin," one wrote.
"She's a style goddess," another tweeted.
Another Twitter user wrote: "I know he's George Clooney, but does anyone else think she's a little out of his league? Or everyone's league?"
Previously, Mamamia wrote:
By ALISSA WARREN
George Clooney got married on the weekend.
First of all, lets call it like it is:
Human rights activist and drop-dead gorgeous all-round inspiring woman, Amal Alamuddin married an ageing yet, terribly handsome actor, George Clooney, over the weekend.
Just when we'd begun to think that Hollywood glamour was over, quashed by reams of Hollywood tape, scuba-material dresses and braless tuxedoes, this couple of restored the withering standards with old-fashioned class, beautiful outfits, Italy and vintage speed boats.