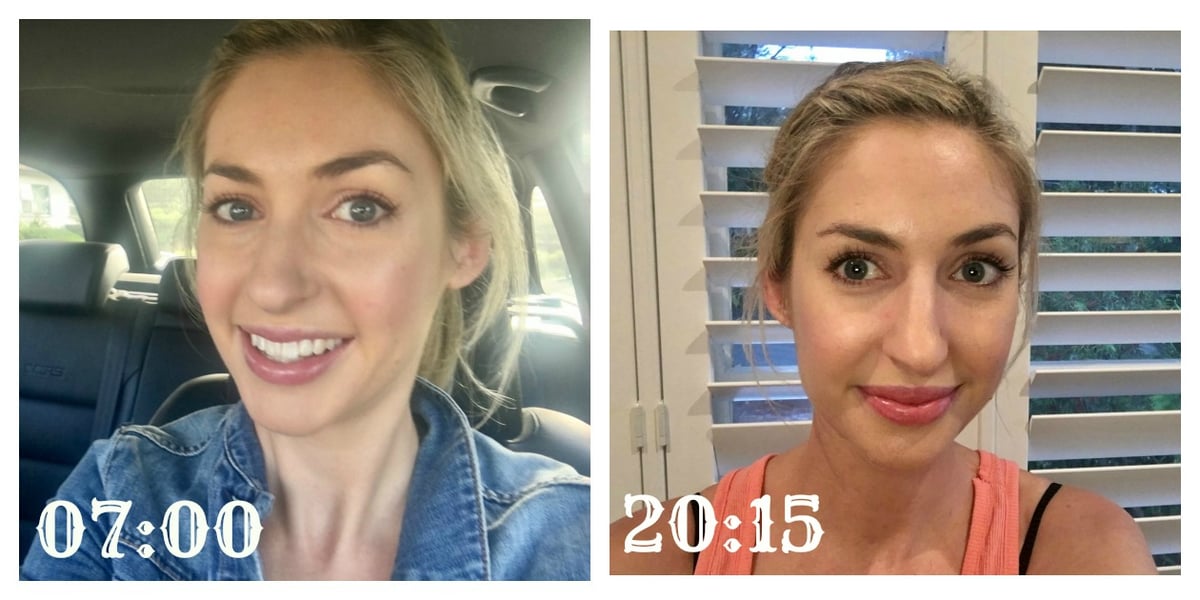 I've had problem skin since I went off the pill a year or so ago. (Cue: melancholy violins playing.)
By 'problem skin' I mean oil. Lots of it. Most days I can barely get to 10am before my glasses start sliding down my slippery dip of a nose and my face has produced enough shine to fill a jar of olive oil.
When beauty brands spruik foundations that Completely reduce shine for up to 10 hours! Or are Perfect for oily, acne-prone skin! I smile sadly to myself and shake my head – they obviously aren't acquainted with my face.
Ever in search of the mirage that is a foundation that can contain my personal oil slick, I got sucked in by the claims of Estée Lauder's Double Wear Stay In Place Foundation SPF 15, $52. It boasted 15 hours of coverage. That's 900 minutes of supposed shine-free time. 
Highly doubtful but very desperate, I went to the Estée Lauder counter at David Jones to get a colour match. I walked away with my jar of glistening potential.
With low hopes, I applied it the next morning. Then the strangest thing happened. Somehow it was lunch time and I hadn't felt the familiar need to push up my glasses. I looked in the mirror and with shock and sheer joy I realised I'd made it to 1pm without needing to blot away any oil.
We'll see, I thought skeptically to myself. It'll probably break through by 3pm.
But alas, 3pm came and went and there was STILL no sign of my usual shine.
By the time I took off my makeup at 8:30pm that night I had fallen truly, madly, deeply in love. And it wasn't a fluke. The magic happened again and again and again. Day after day after day. My newly shine-free face came to delight at being slathered in Double Wear goodness every morning.
I can honestly say I haven't found another foundation that lasts like this one does or lives up to the hype surrounding it. After 12 or so hours taking residence on my face, it doesn't budge.
The oil-free formula is silky and a little bit goes a lonnngg way. Surprisingly, the killer long-lasting abilities don't come with the usual downsides – like cakey-ness, or seeping deep into lines and wrinkles. No, it doesn't feel as though I'm putting paint on my face either. (Post continues after gallery.)
The Glow's favourite highlighters.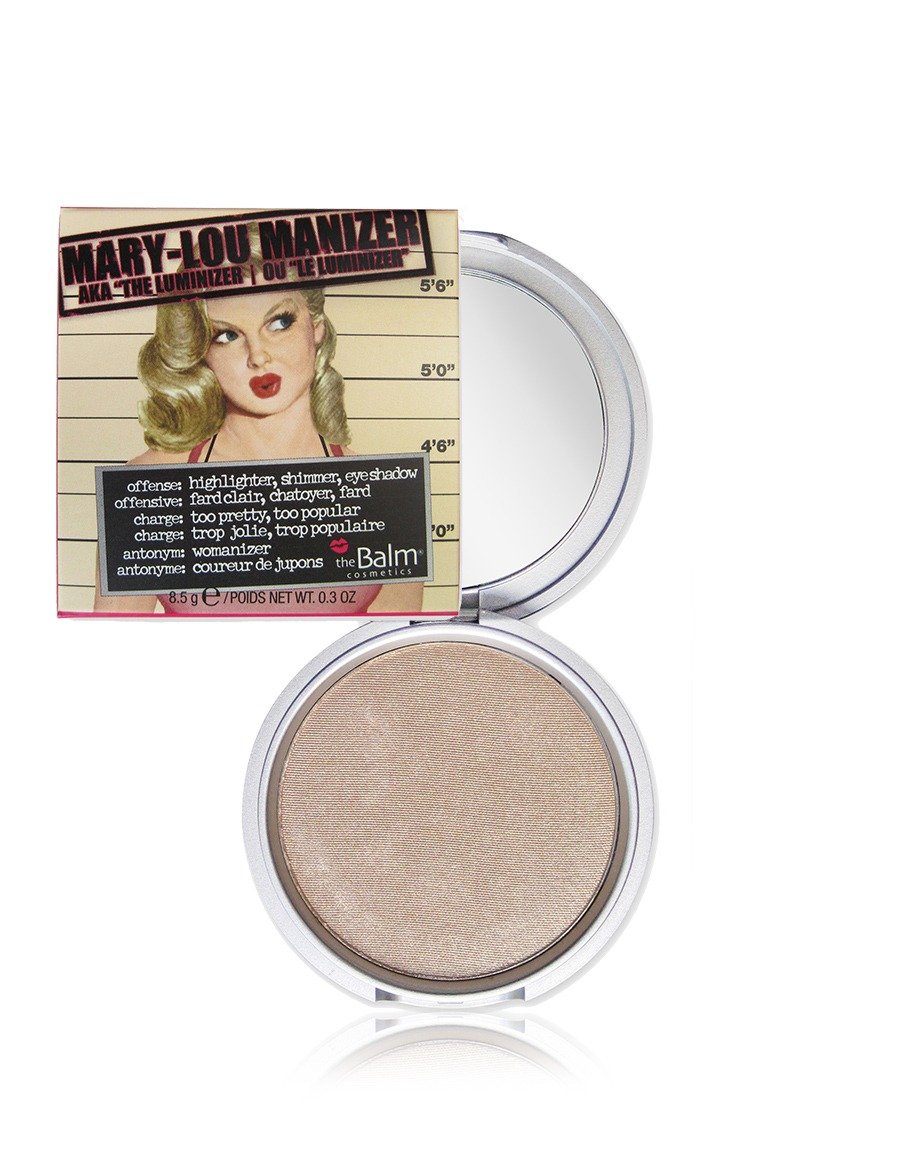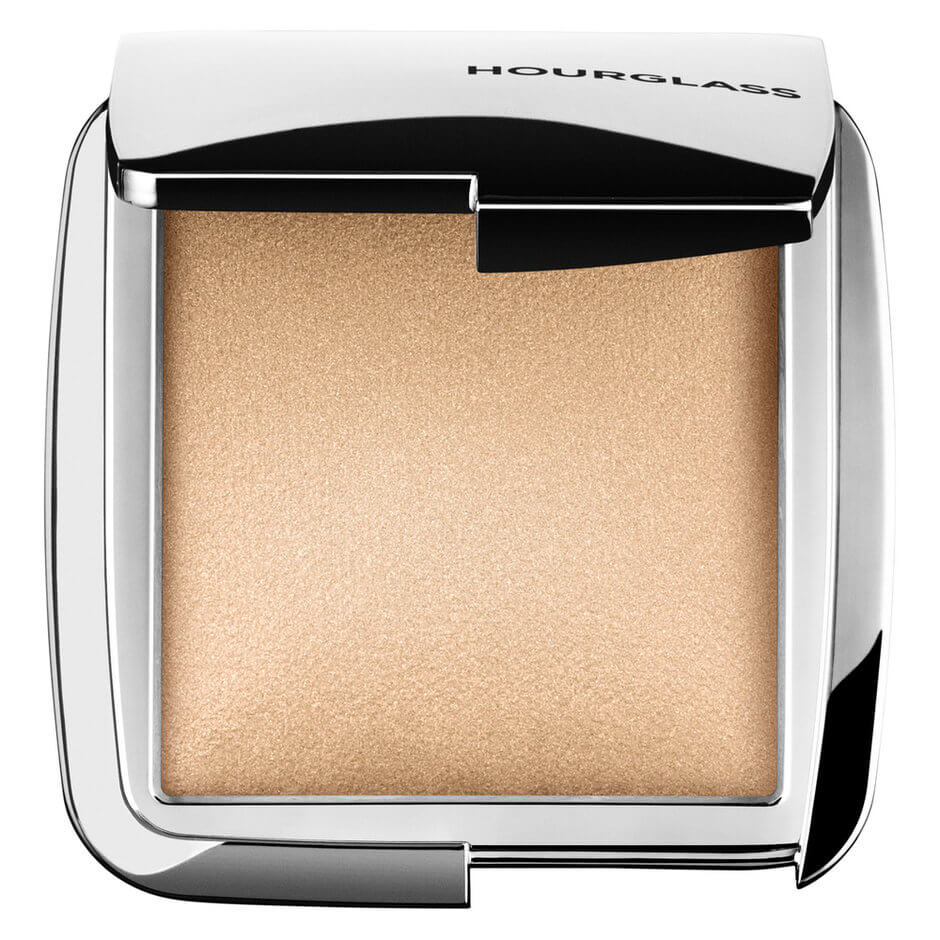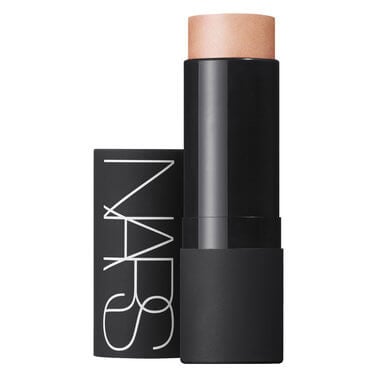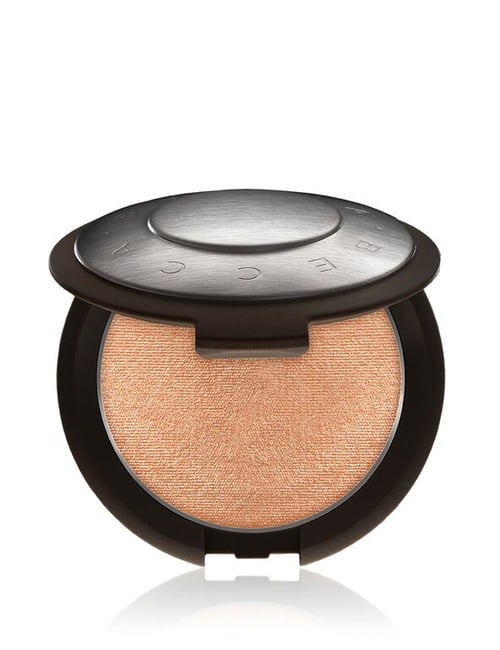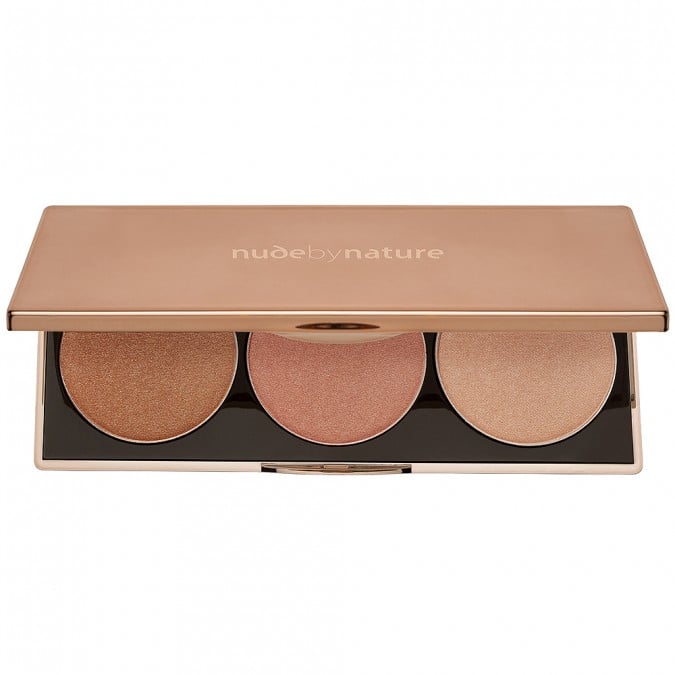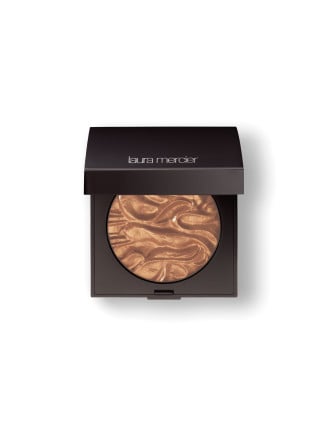 Estée Lauder's website says the coverage is medium, but as someone with their fair share of inflamed pimples and acne scars, I felt that one layer (with a little concealer over problem areas) was plenty of coverage. And it's definitely buildable if you want more or less.
Blow your nose? It won't move. Submerge your face in water? It won't move.*
*I haven't tested this yet but I'll bet you 10 bottles of this foundation it's true.
This stuff does not budge.
To prove my point, I documented how it lasted over one hot, busy day.
I applied it at 6:30am and here I am on the way to work at 7am.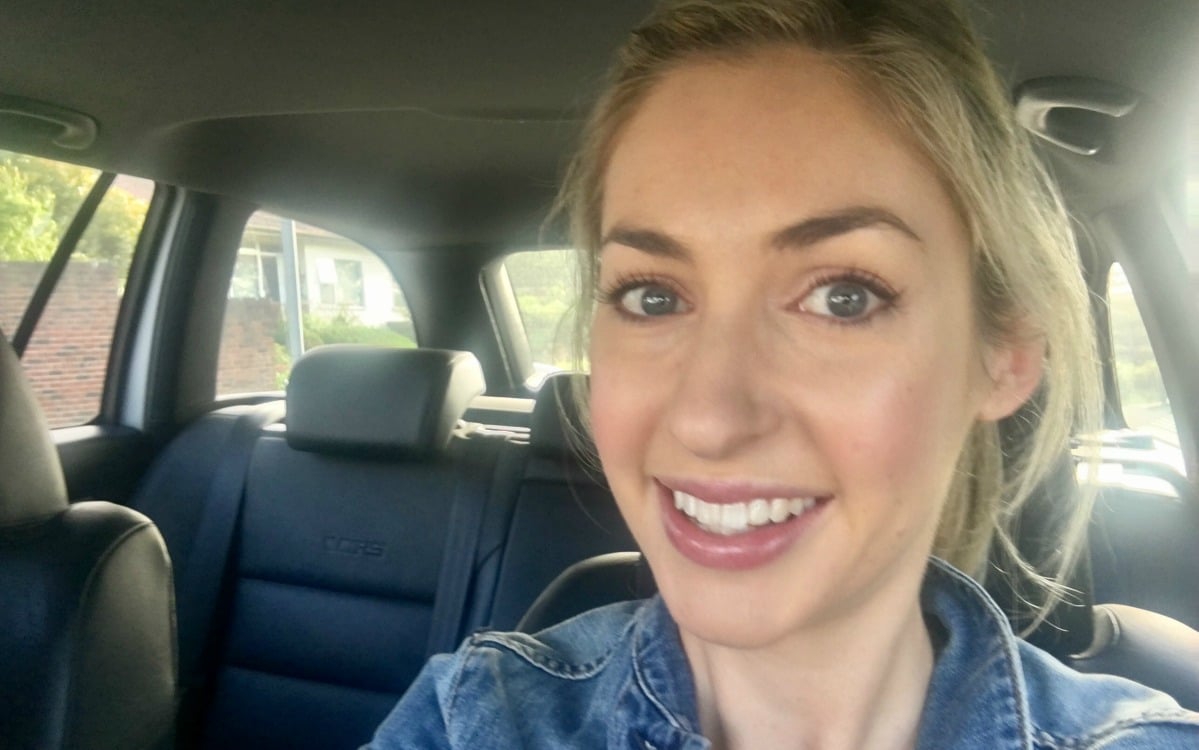 Returning from a work event back to Mamamia HQ at 10am.
Here I am working away at my desk at 11:30am. (FYI, I reckon plum lipstick makes you work more efficiently.) Foundation? It's still in place.
Image: Supplied.
Late lunch (chicken and rice, thanks for asking) at my desk at 2pm. Zero shine.
Here I am leaving work at 5pm. Makeup is still in tact!
At home in my pjs at 8:15pm.
That's over 13 hours of wear with no touch-ups and (as you can see above) there was only a little shine starting to gather at my brow and nose. That, friends, is no shimmering mirage in the desert, that is the real deal.
I'm not the only convert of this elixir; scanning the reviews on cult beauty review site Makeup Alley proves that many women have had similar experiences.
"The winning factor for this foundation, for me, is that it does not transfer. I have extremely bad allergies all year round and I'm constantly blowing my nose. The foundation does NOT come off," reads one.
"The makeup goes on lovely and a little goes a long way. This didn't seem to fill in all the wrinkles," added another. 
Watch: Sephora Smart Roller is the cheat to nail art. (Post continues after video.)
A bottle of Double Wear is sold every 12 seconds worldwide, and it recently took out the number one spot as Best Selling Prestige Foundation in Australia.
Yes, I'm clearly late to the party as a convert but if you're an oily-faced human in desperate need of a product that lives up to the hype, give this a whirl.
To read more from Edwina Carr Barraclough, you can follow her on Facebook here.
Have you tried this foundation? What did you think?