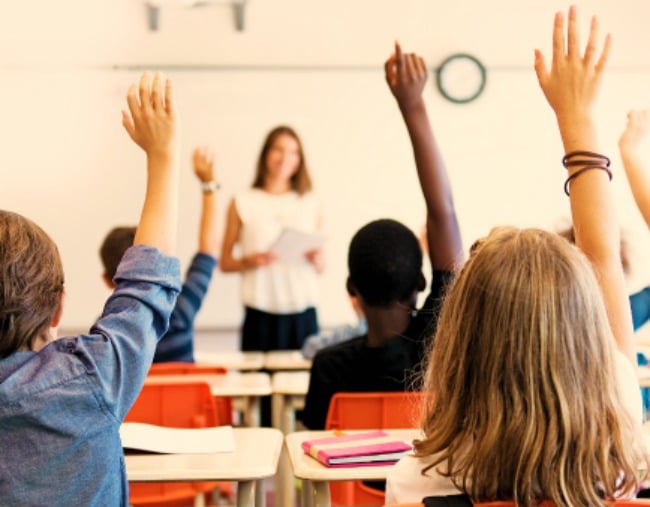 There has been a lot of talk recently about new teachers leaving the profession. There's the ever-increasing workload, accountability, not to mention the numbers of hours teachers actually work outside of the normal 8.30-3.30 school day. I can't tell you how many nights I have stayed up planning, laminating, cutting, preparing and thinking about how I can make the student's learning experience more engaging.
However, despite all these pressures, I actually love my job.
Here's the thing about the vast majority of teachers I know. They are passionate and hard working. Some are amazing artists, writers, scientists or environmental activists. They are multitaskers and organisers. They juggle work life and families of their own. They deal with things that everybody deals with in any workplace, like working with others who you don't connect with or finding a way to impress your boss and managing the lunchroom. But most importantly, they really care about your kids and they fight for their education everyday.
Three Mamamia staff members contact their favourite teachers from school to say thank you. Things get very emotional.
Every parent wants the best for their children. And as a parent myself, I know how this can manifest itself. At times I have found myself becoming so protective they can't breathe. I have wanted to give them everything, only to realise that this hinders rather than helps them. I have not given them freedom to make their own choices or given them too much freedom and too much choice. I have tried to prepare them for every situation and over prepared them to the point of anxiety. So when your child starts school you have to let go of this to some degree. You have to trust that your baby is in safe hands. That they will be valued, cared for and noticed. That they will be safe. That they won't be bullied or left alone at lunchtime. And of course, you hope that they will learn.
From my experience as a teacher this is what I have come to know as the reality of any classroom. There are, as a rough average, 25 students in a class. Five of these students will have additional learning needs. Some students will be average across the board. But most will be average at one thing, above average at another and below at something else. Some will be gifted. Some will be gifted but not motivated. Some will need extra support and some will have issues with behaviour. All students will have interests outside the classroom. Some will be amazing at sport or art. Some students will come from families who struggle financially or some might have a difficult relationship with a parent.