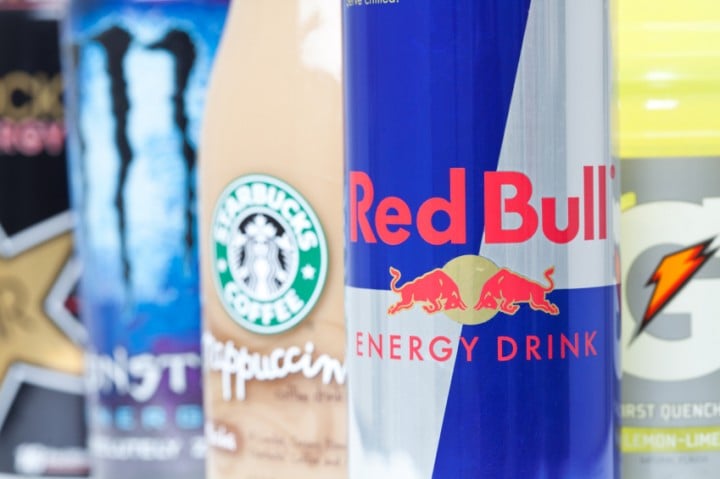 By Amy Peacock, Nic Droste and Peter Miller.
Energy drinks are highly sweetened, caffeinated beverages that are packaged in brightly coloured, slimline containers. They're sold virtually everywhere.
Advertised as "enhancing alertness and performance", energy drinks are regularly promoted alongside extreme sports, video games and youth-centric activities such as lifesaving.
Youth patterns of energy drink consumption are not well-reported. But the few studies conducted with children have shown up to two-thirds (62%) of grade 7 to 12 students drank energy drinks in the past year.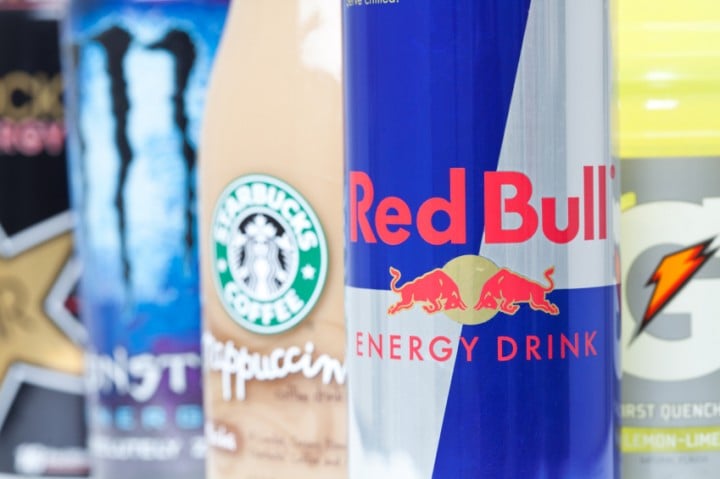 A recent Australian study suggests the average youth energy drinker starts at the age of ten.
Energy drinks may pose serious harm for people aged 18 years or younger. Research with young adults indicates the stimulant effects can cause headaches, sleeping difficulties and heart palpitations. These side-effects are generally attributed to the primary ingredient, caffeine.
The effects of energy drinks typically mimic those reported in cases of caffeine intoxication, such as anxiety, agitation, insomnia, heart palpitations. The cardiovascular effects of caffeine, such as higher blood pressure, may be contributing to increased disease.
Young people have a lower caffeine tolerance and are therefore more vulnerable to the negative effects of caffeine. Data from the New South Wales Poisons Information Centre and the United States National Poison Data System show the majority of energy drink cases involved children and adolescents. Use by young people with pre-existing heart problems is particularly worrisome, given increased risk of high blood pressure, arrhythmia, and sudden death.