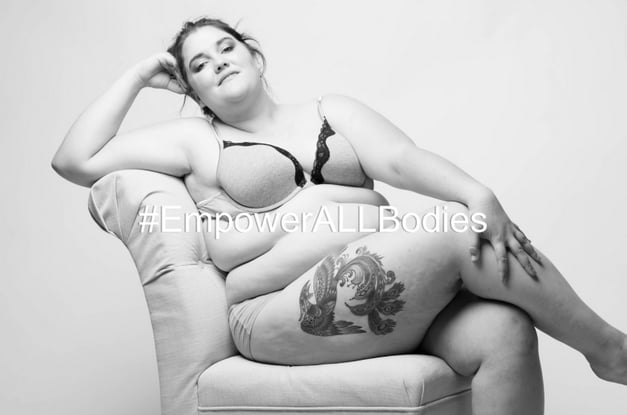 Much like a riddle wrapped in a mystery inside an enigma, this is a campaign against a campaign against stick-thin models.
This body-positive advertising campaign, launched last month by plus-sized retailer Lane Bryant, received praise from far and wide. Fierce, happy women looking smoking hot in their underwear and taking a pointed stand against the glossy 'perfection' of lingerie brand Victoria's Secret: What's not to like?
But it seems, not everybody was happy with it.
Blogger and self-proclaimed international body advocate Jes Baker said that the campaign – called #ImNoAngel, a reference to Victoria's Secret's controversial "The Perfect Body" ad slogan – did not show enough body variety. She was concerned that the #ImNoAngel simply replaced one homogenous body type with another and that diversity was sadly missing.
So Jes Baker launched her own.
Partnering with photographer Jade Beall, Jes recreated the images with women of a variety of ages, sizes and ethnicities.
And the results are stunning… Take a look:
Beautiful…