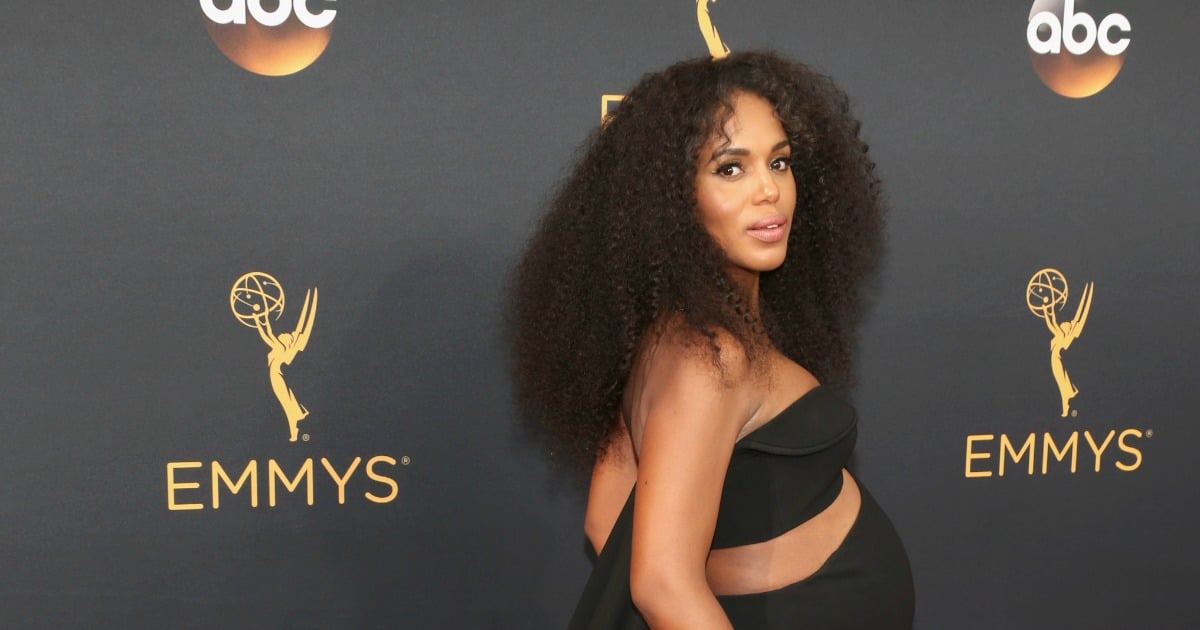 Want to read this later? Pin it here.
It's TV's night of nights: the Emmy Awards. For sequin's sake there's been a huge amount of glitter trudging down the red rug so far.
But in between the hairsprayed 'dos, the flawless 'natural' makeup looks and the skin-tight (sparkling) dresses, there have been some real nuggets of style and beauty gold.
Moments that make you put your tea down, roll your computer chair in a little closer and nod furiously in appreciation.
1. Kerry Washington's pregnancy style.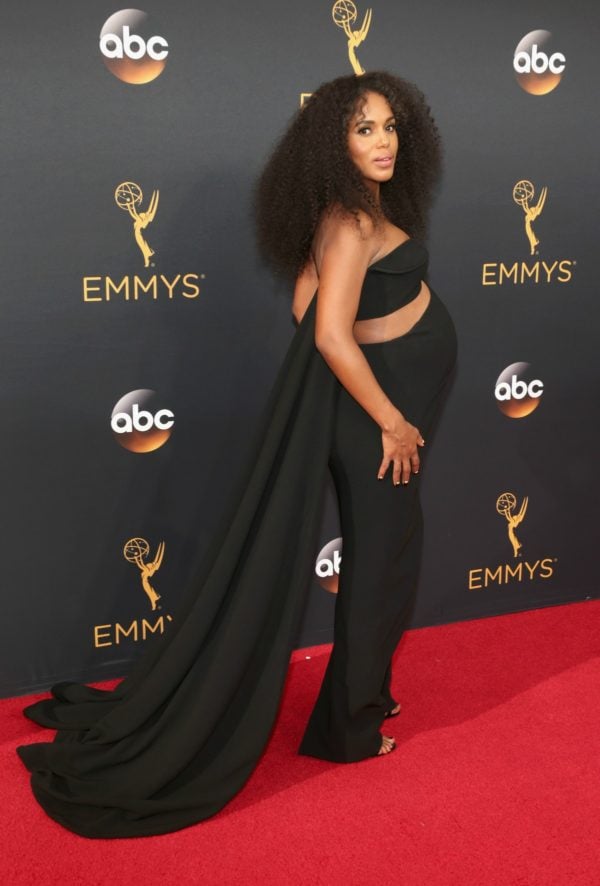 Image: Getty
Currently pregnant with her second child, Scandal actress Kerry Washington didn't cover that delightful bump in layers of tulle or organza. Nope, she wore a slinky black cut out dress, because - newsflash, friends - being pregnant does not mean you're exiled to the Isle of Boring Frocks.
2. Bright eyeshadow is back, baby.
A common theme sweeping across the mugs of celebrities was the natural makeup look (that is in no way natural). You know, nude-ish lips, fresh, flawless skin, a touch of blush and false lashes that took at least three hours in the makeup chair to create. Enter: model Emily Ratajkowski and actress Viola Davis.
Congrats ladies, you BROKE THE BEAUTY MOULD. Go you. Ms Ratajkowski (try saying that quickly three times) sported an electric blue winged eye.
While Viola stunned with pretty magenta lips AND a blue-grey smokey eye.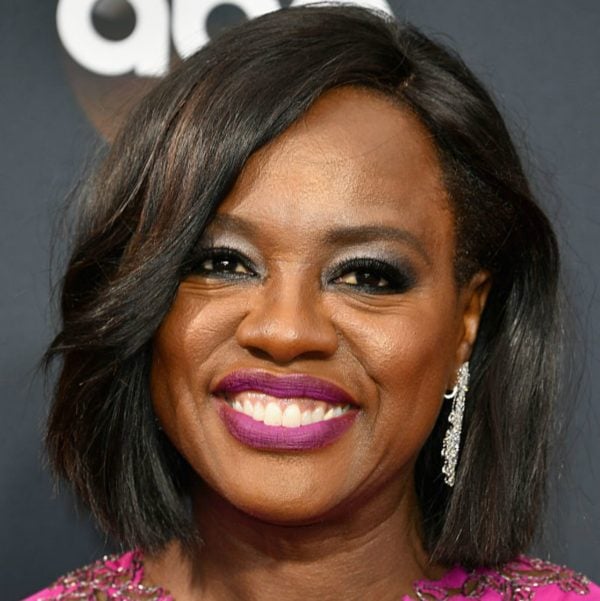 Image: Getty.
3. The 12 year old who could teach everyone a thing or two.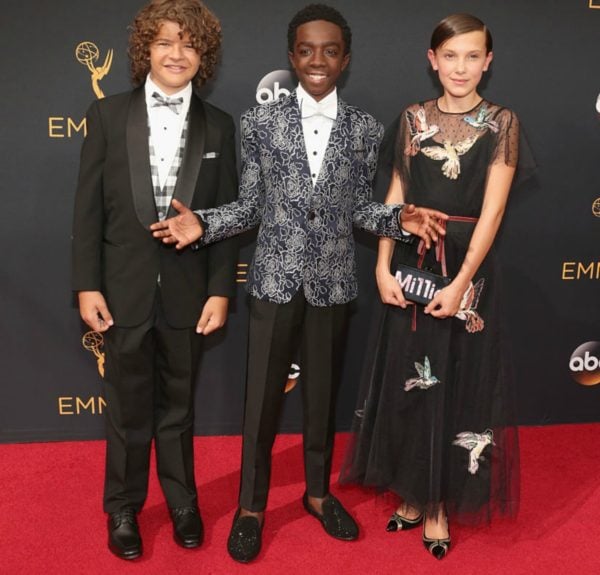 Image: Getty.
Stranger Things is the Netflix series everyone's talking about (or maybe it's just everyone I'm friends with on Facebook) and now I have something to add to that conversation. Millie Bobby Brown, the 12 year old who plays the character Eleven, aced the red carpet.
Her black tulle dress is pretty and the fun bird appliques and "Millie" emblazoned clutch confirm that yes, she is indeed, a girl. Now, the question we all want to ask: do they make that frock in size adult? (Post continues after gallery.)
Emmy Awards 2016 red carpet.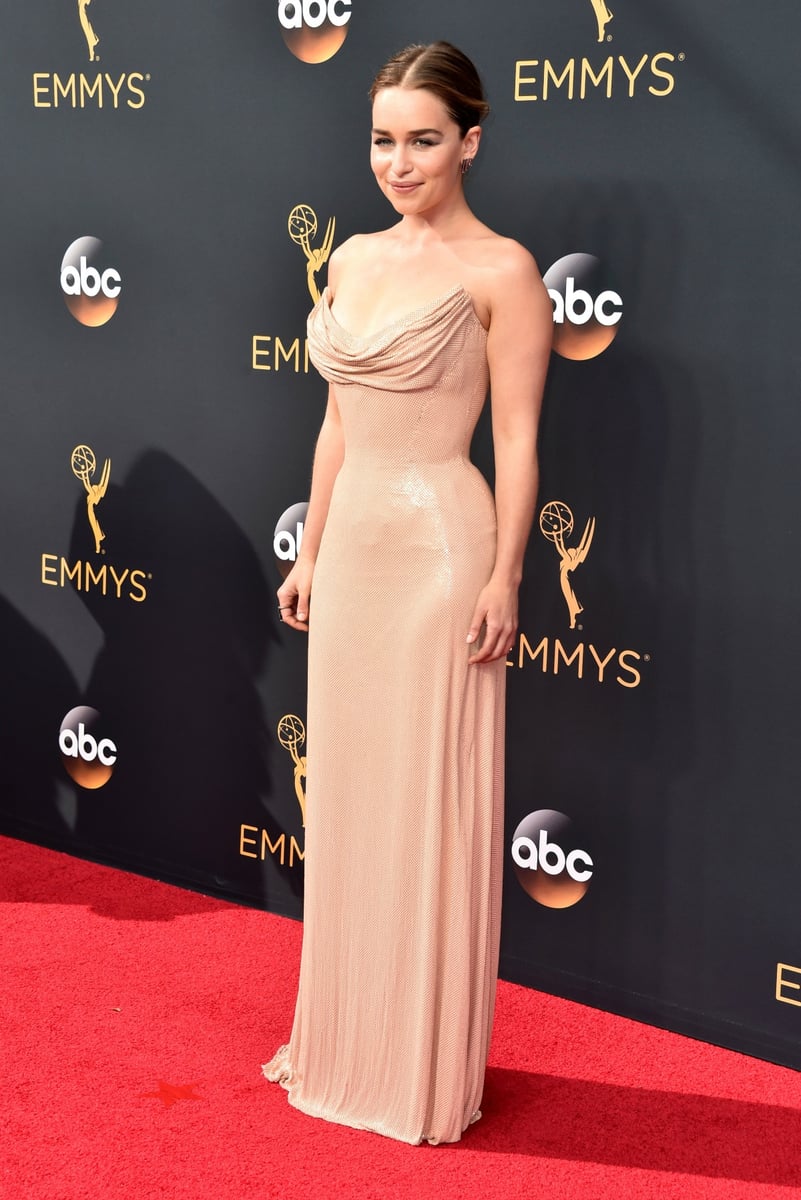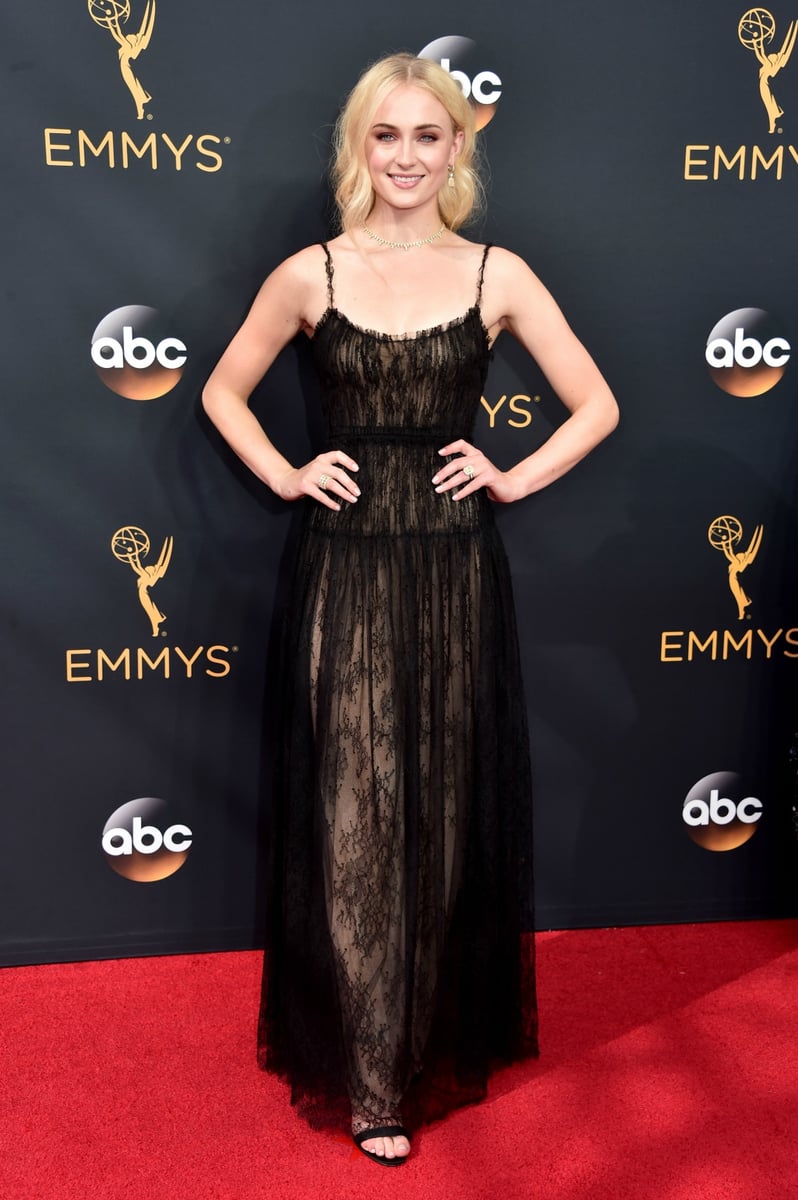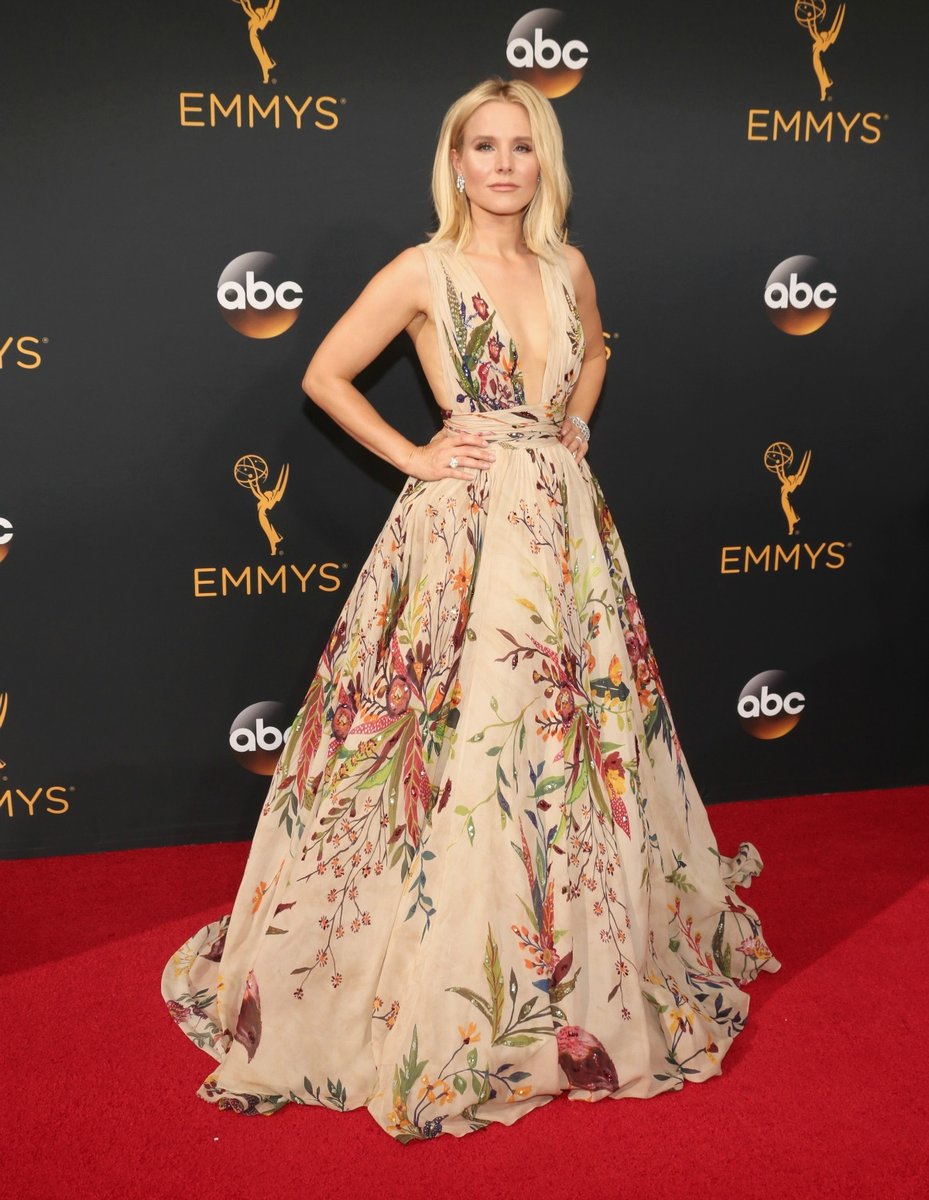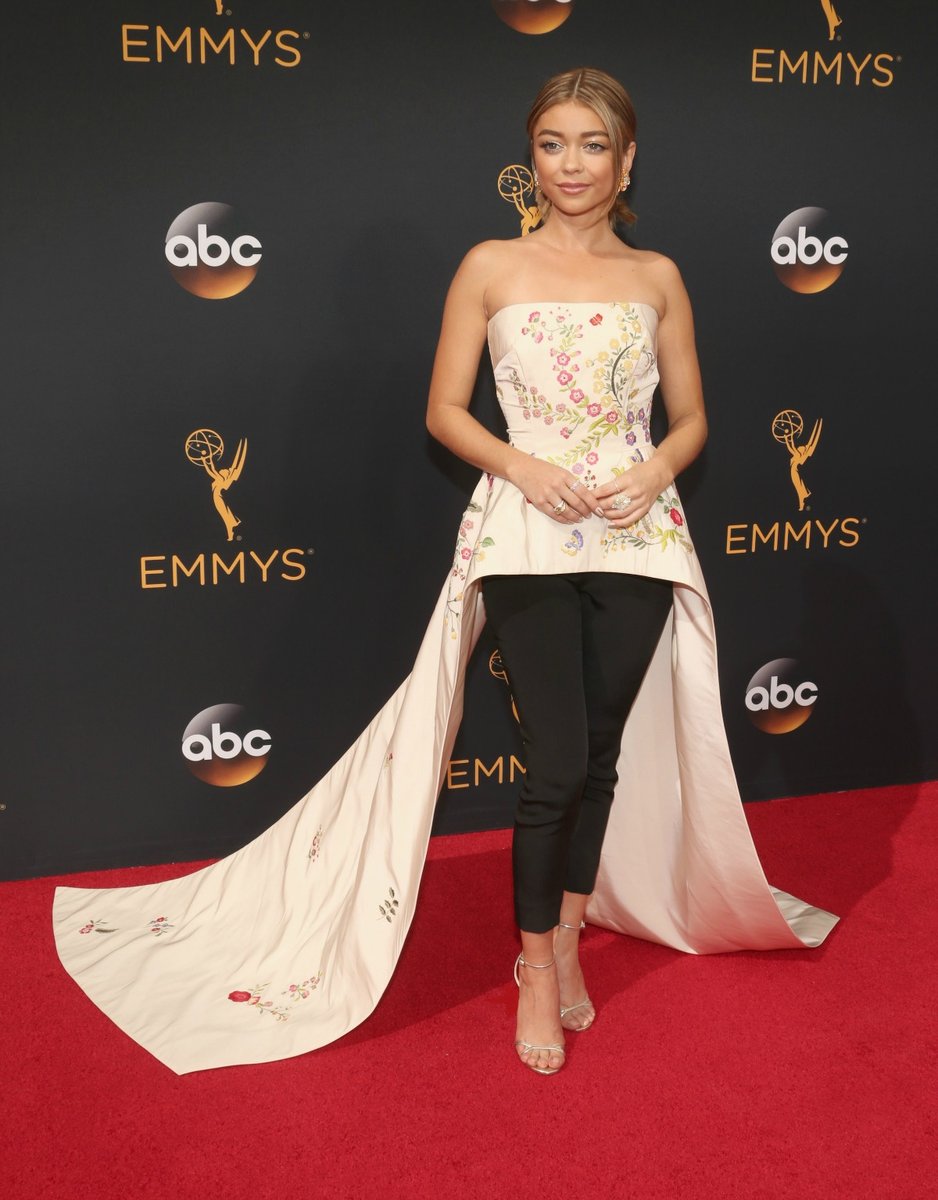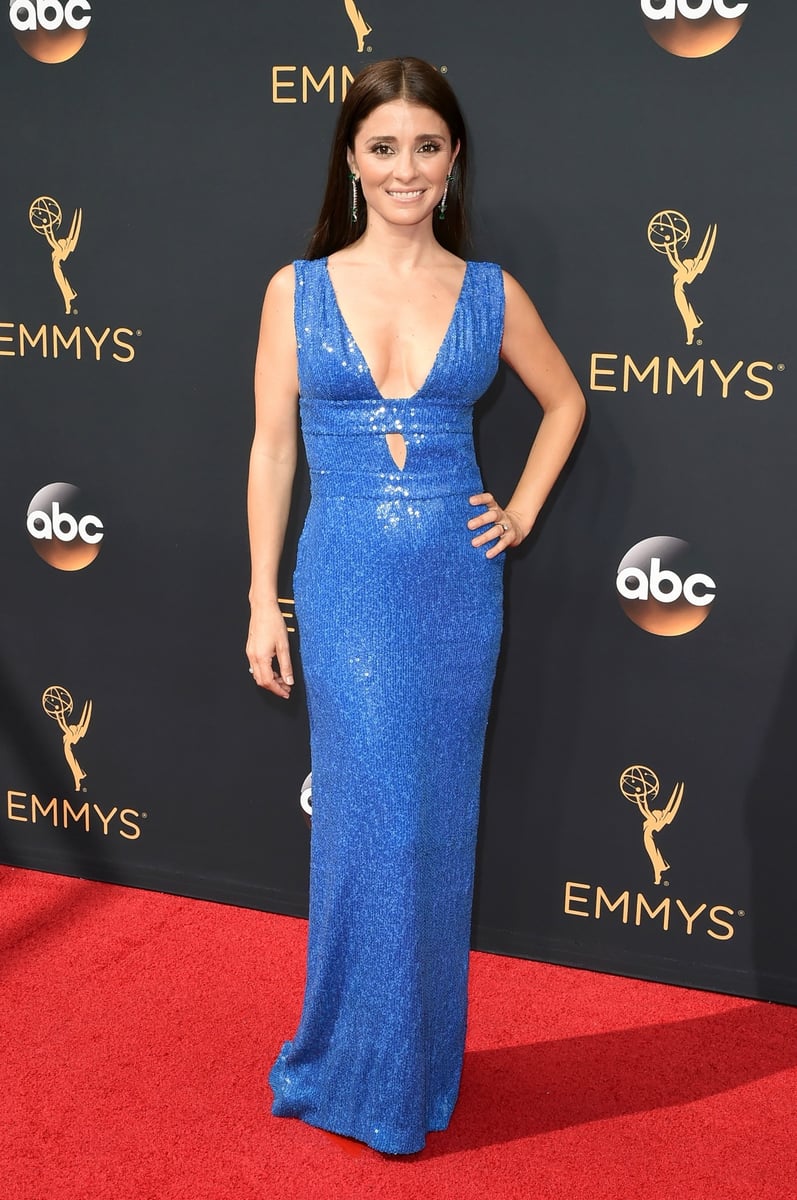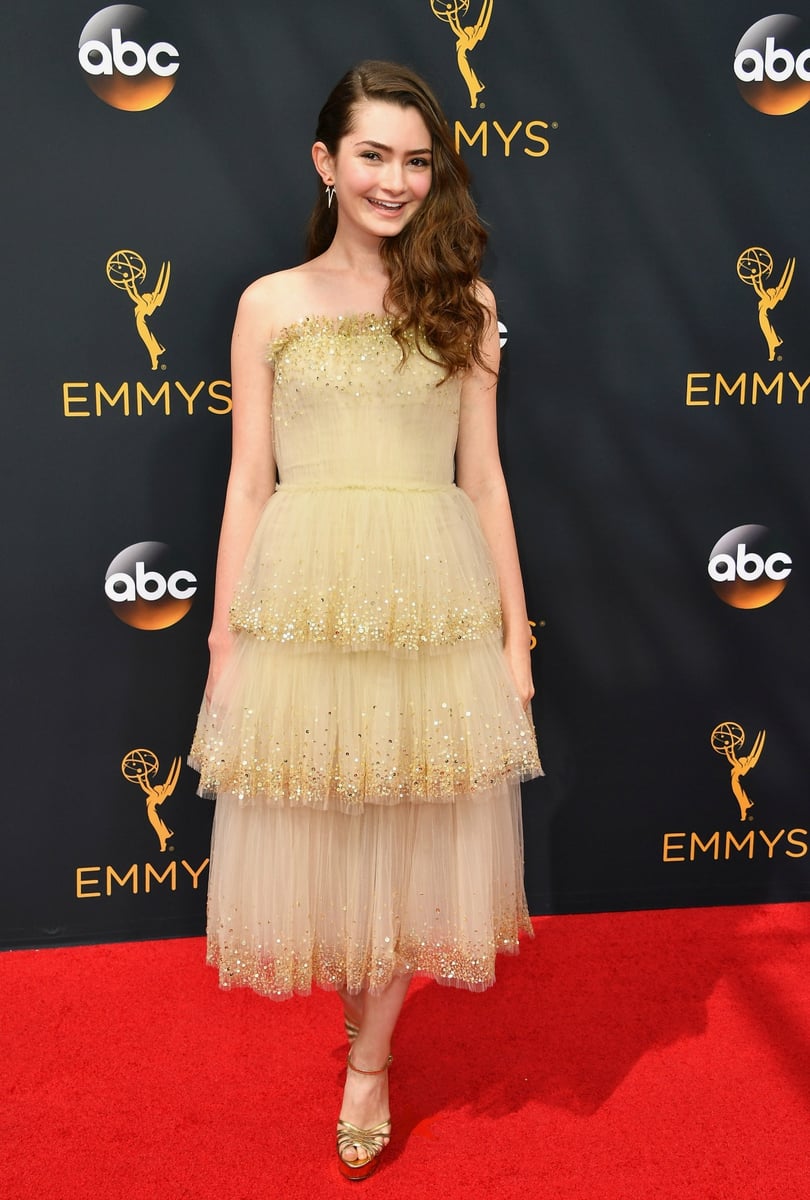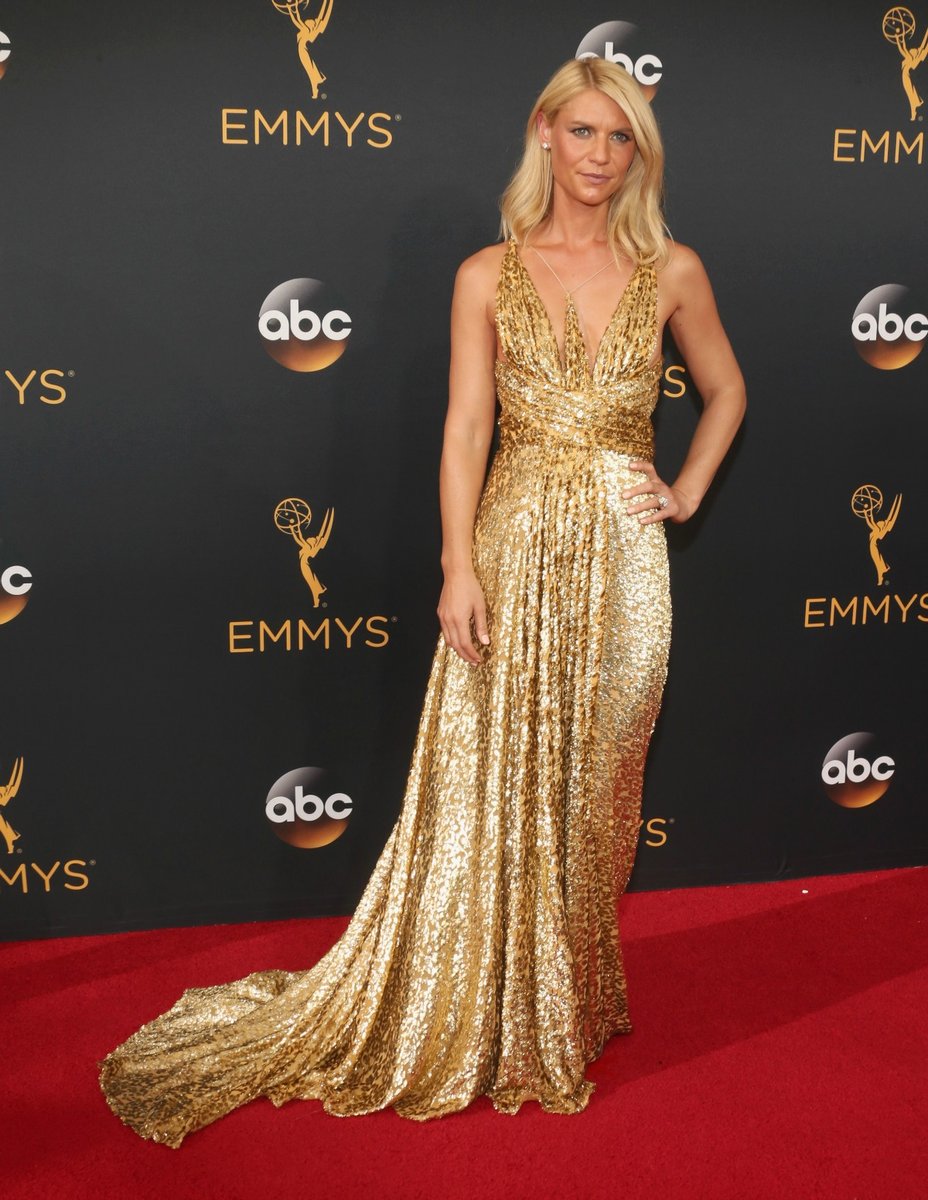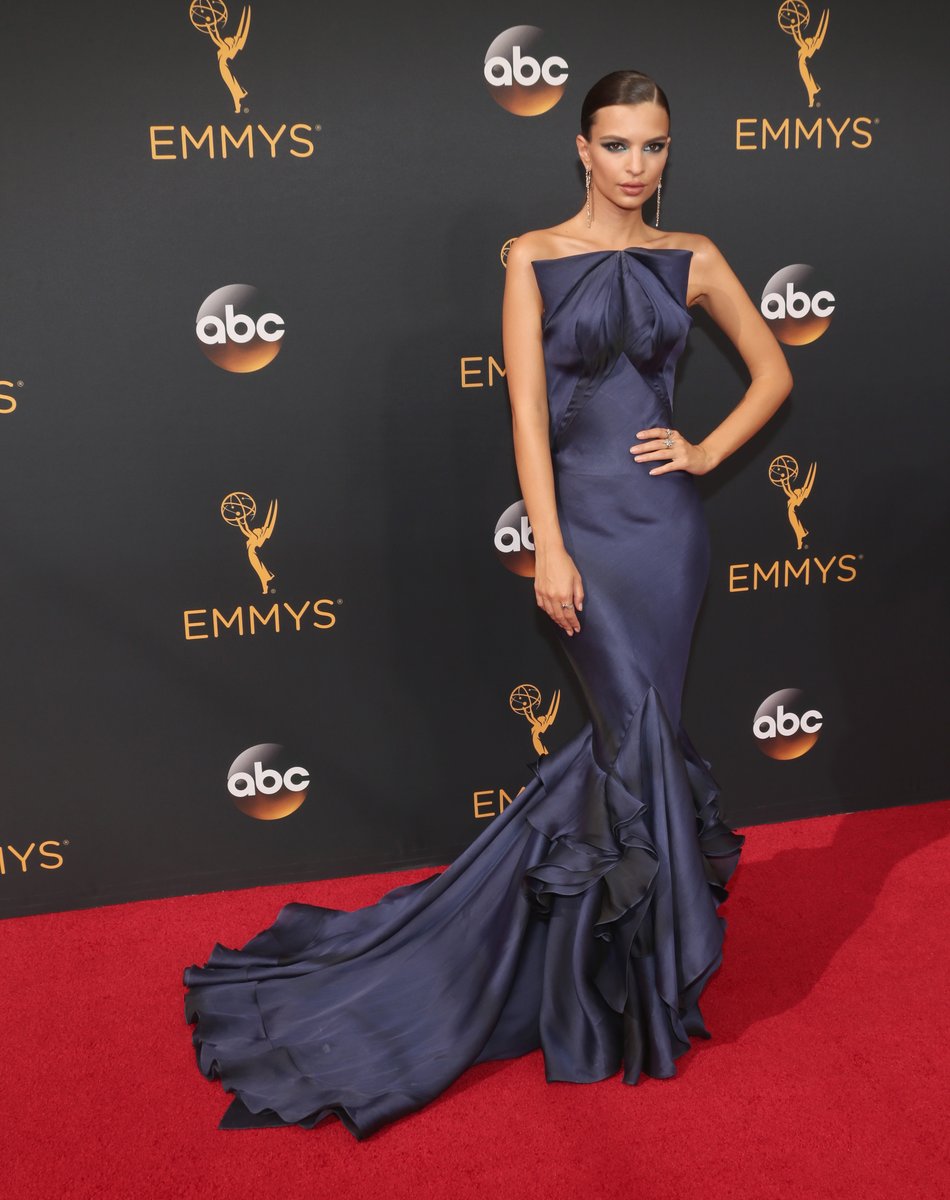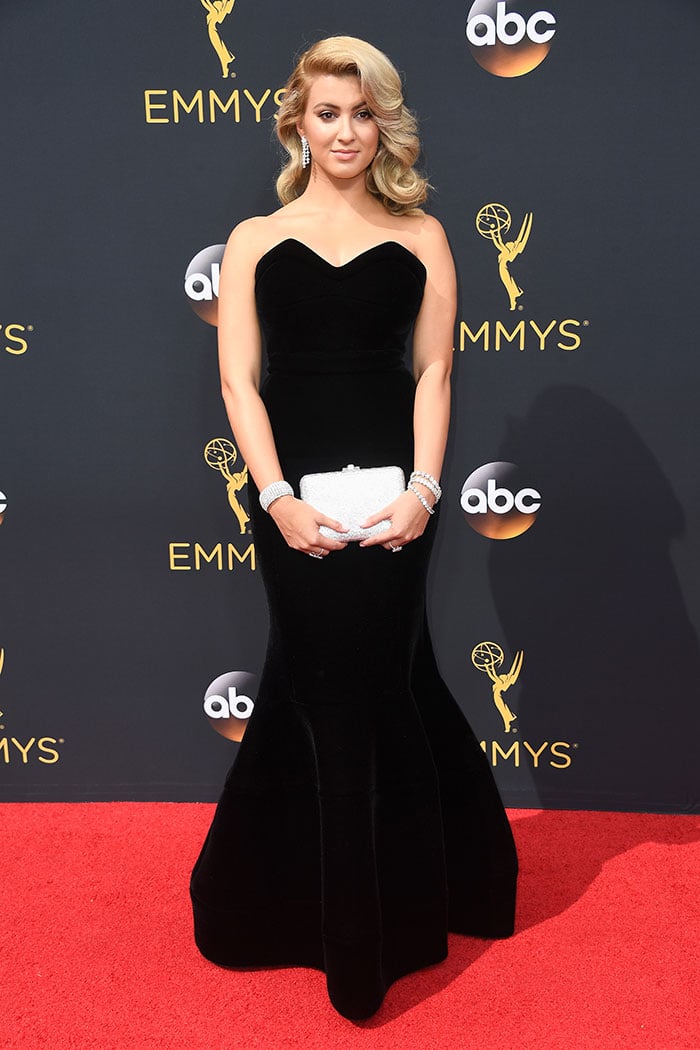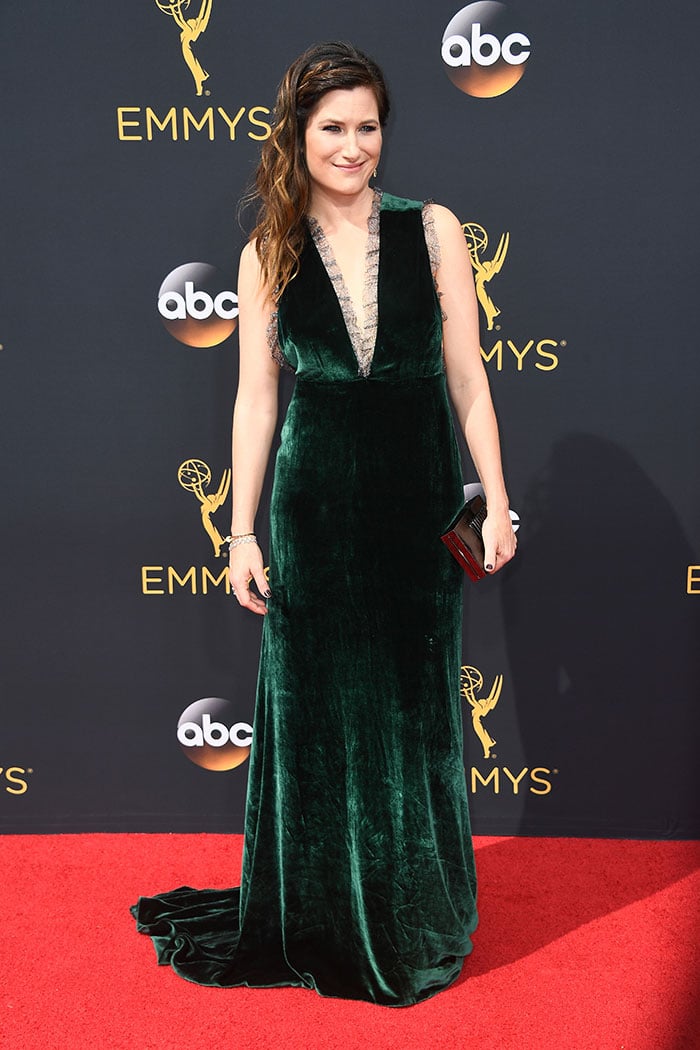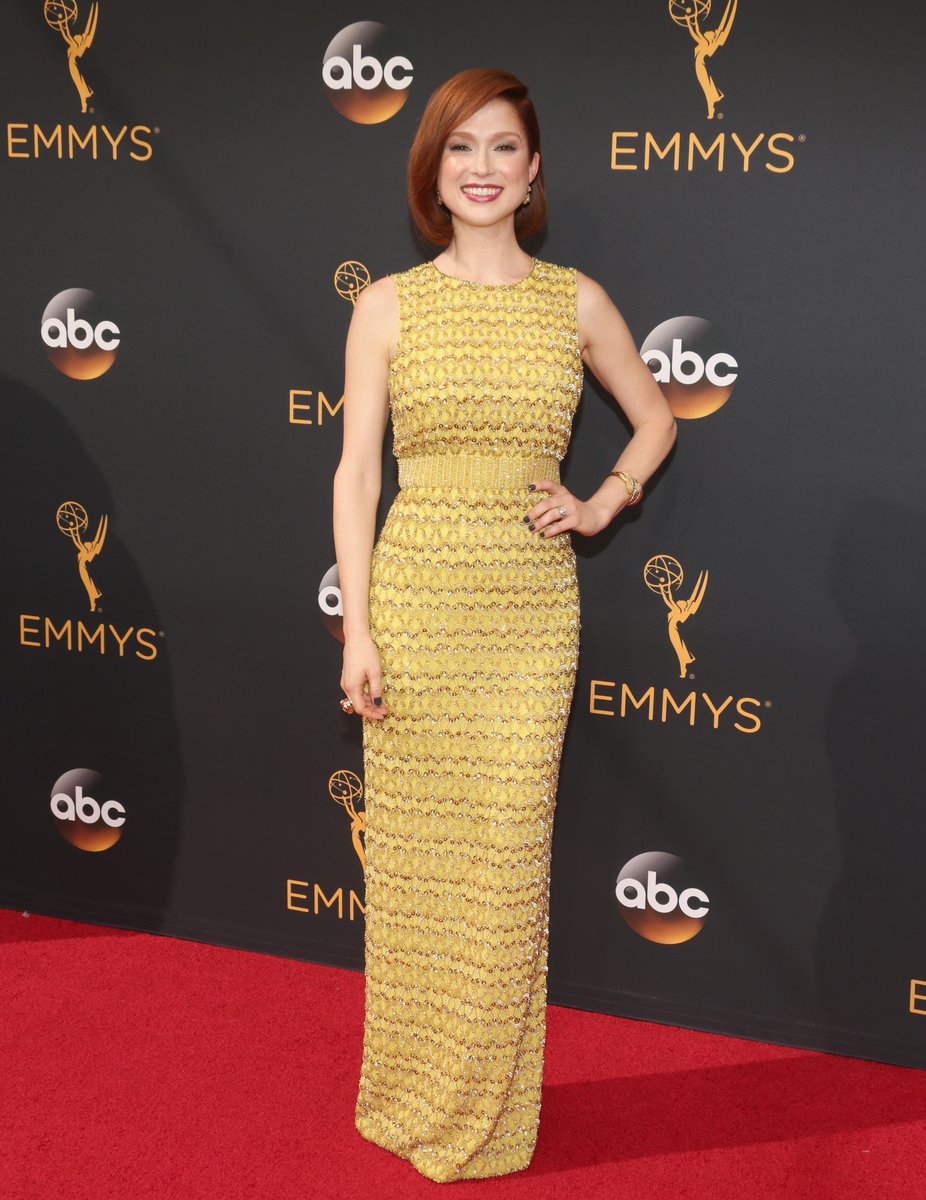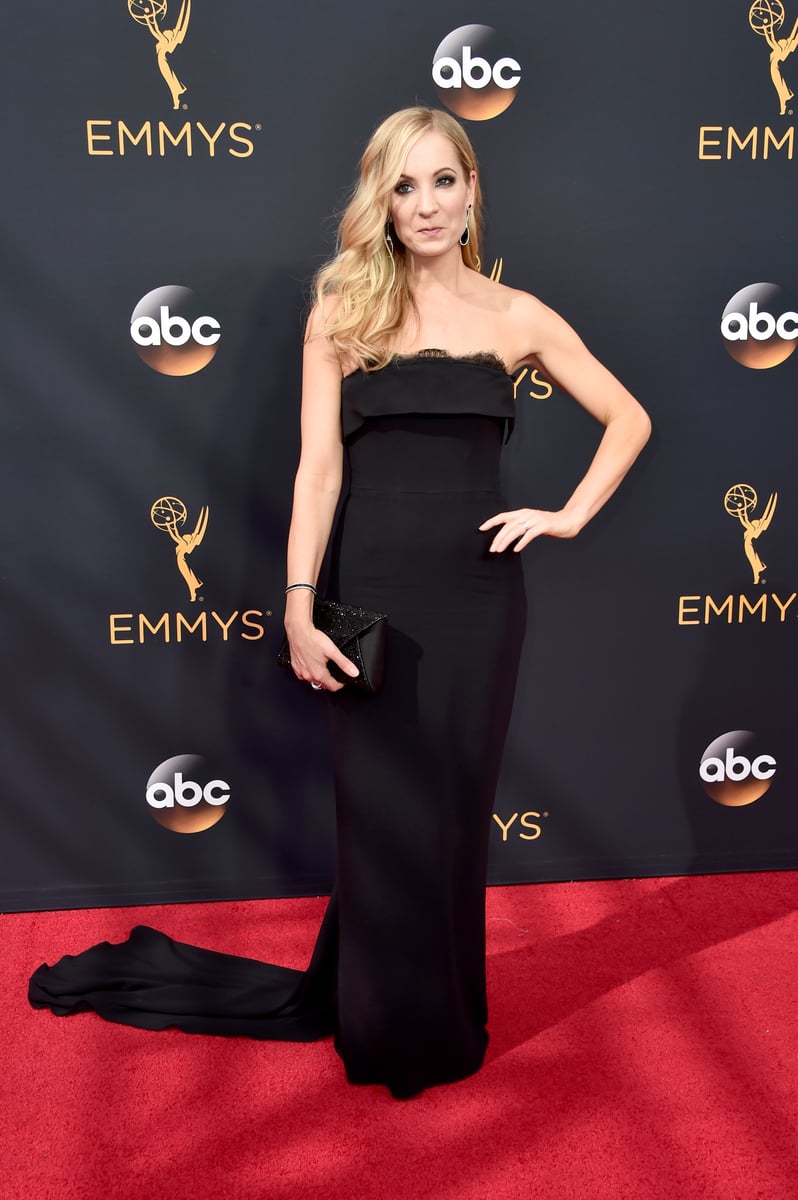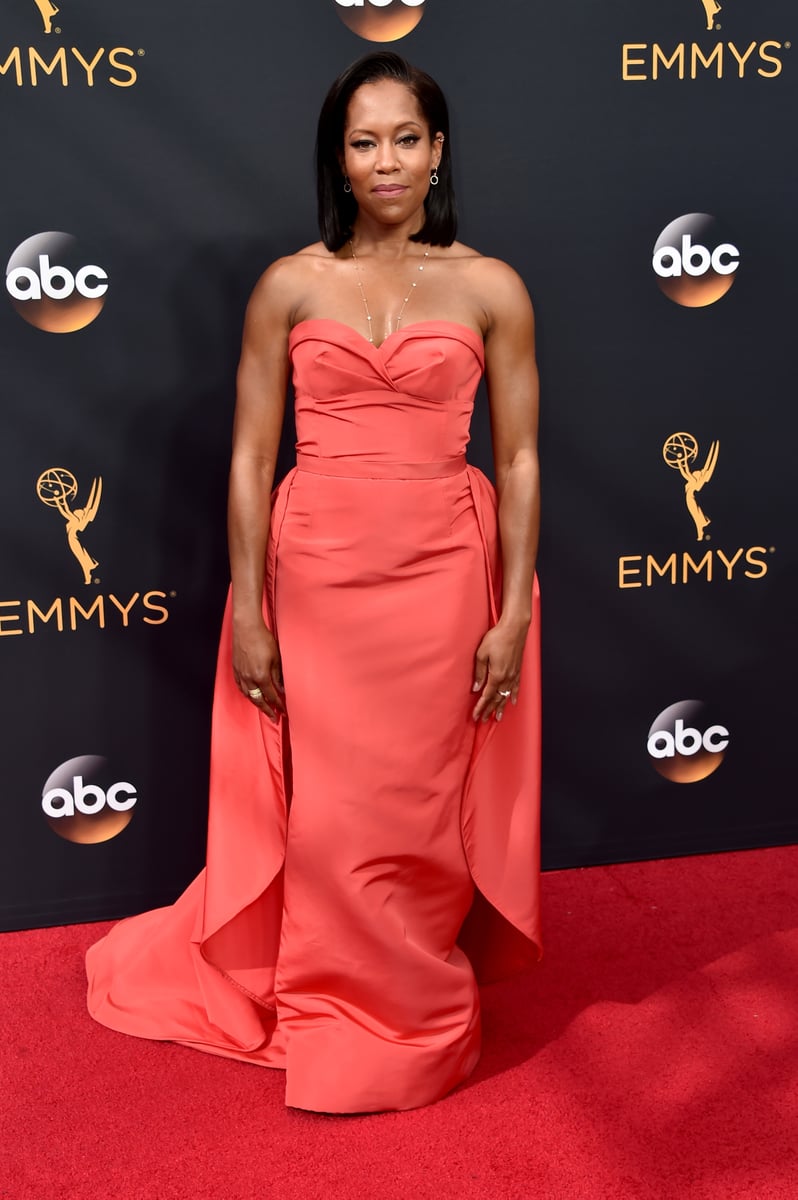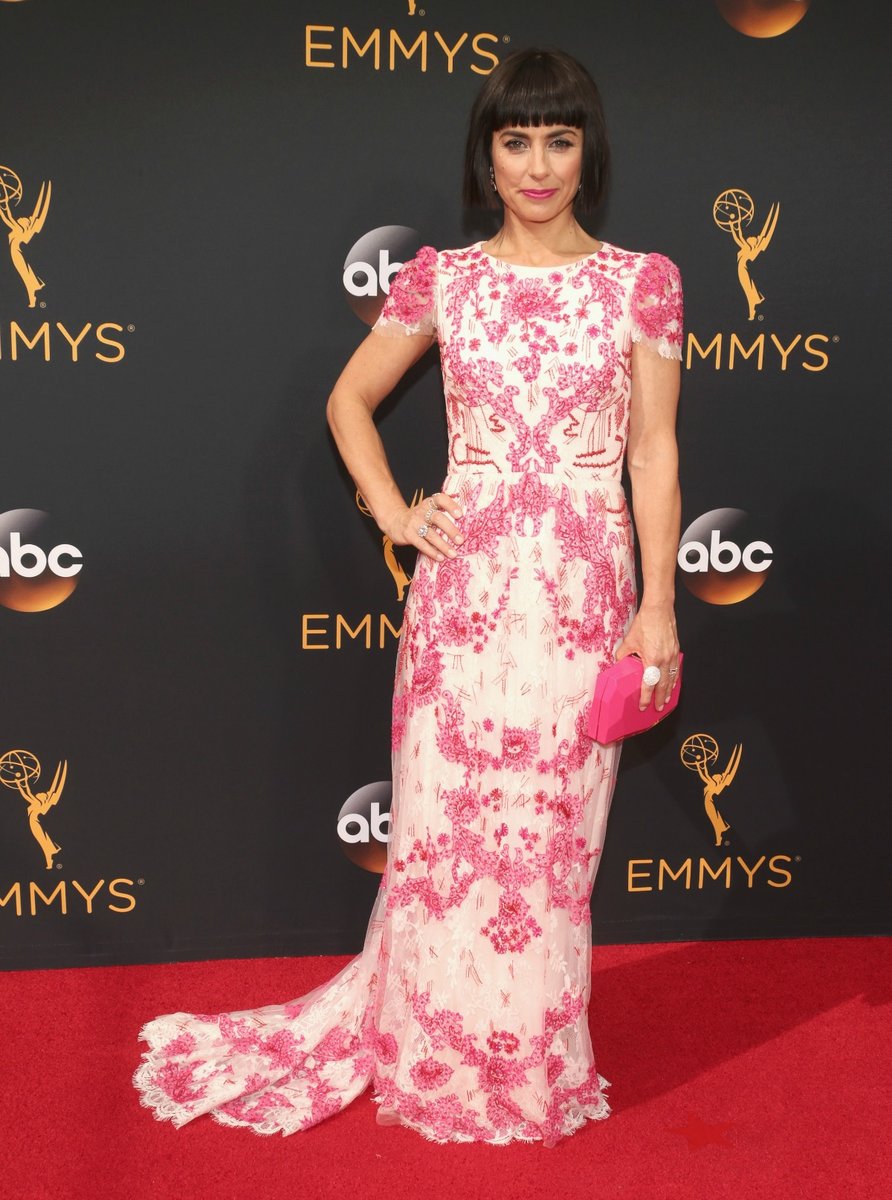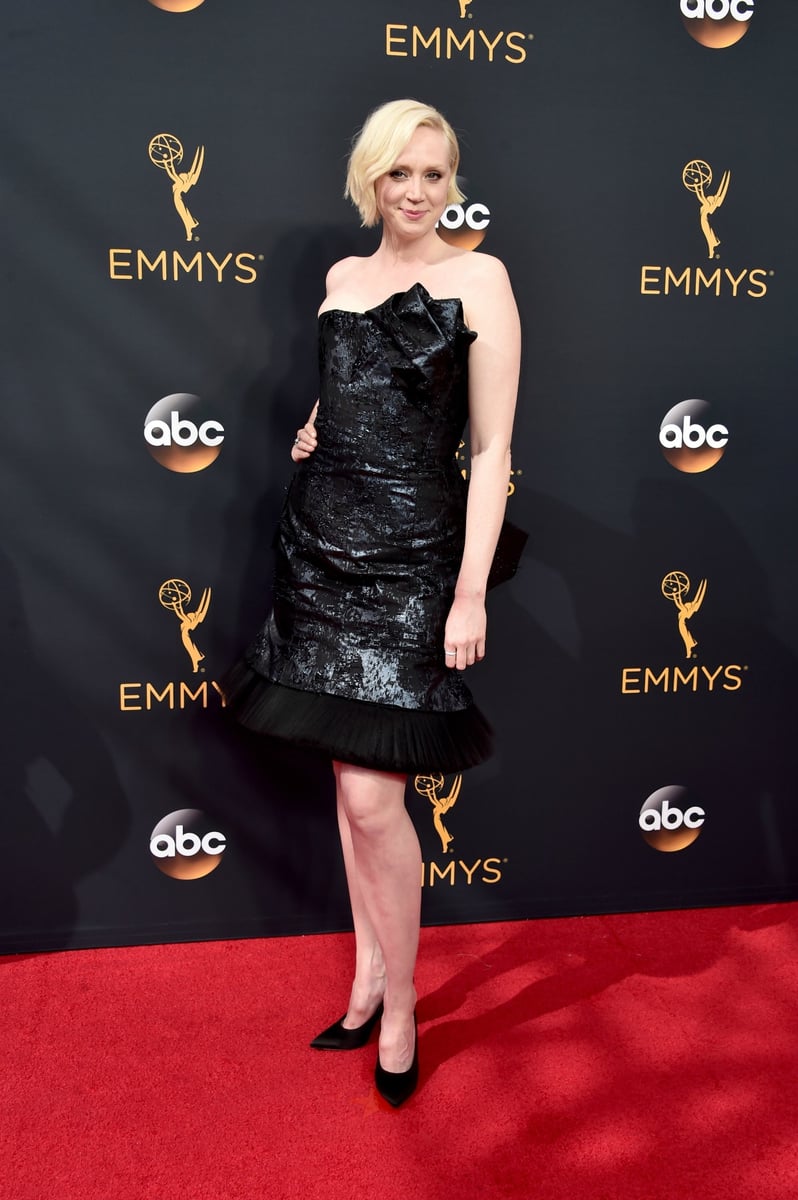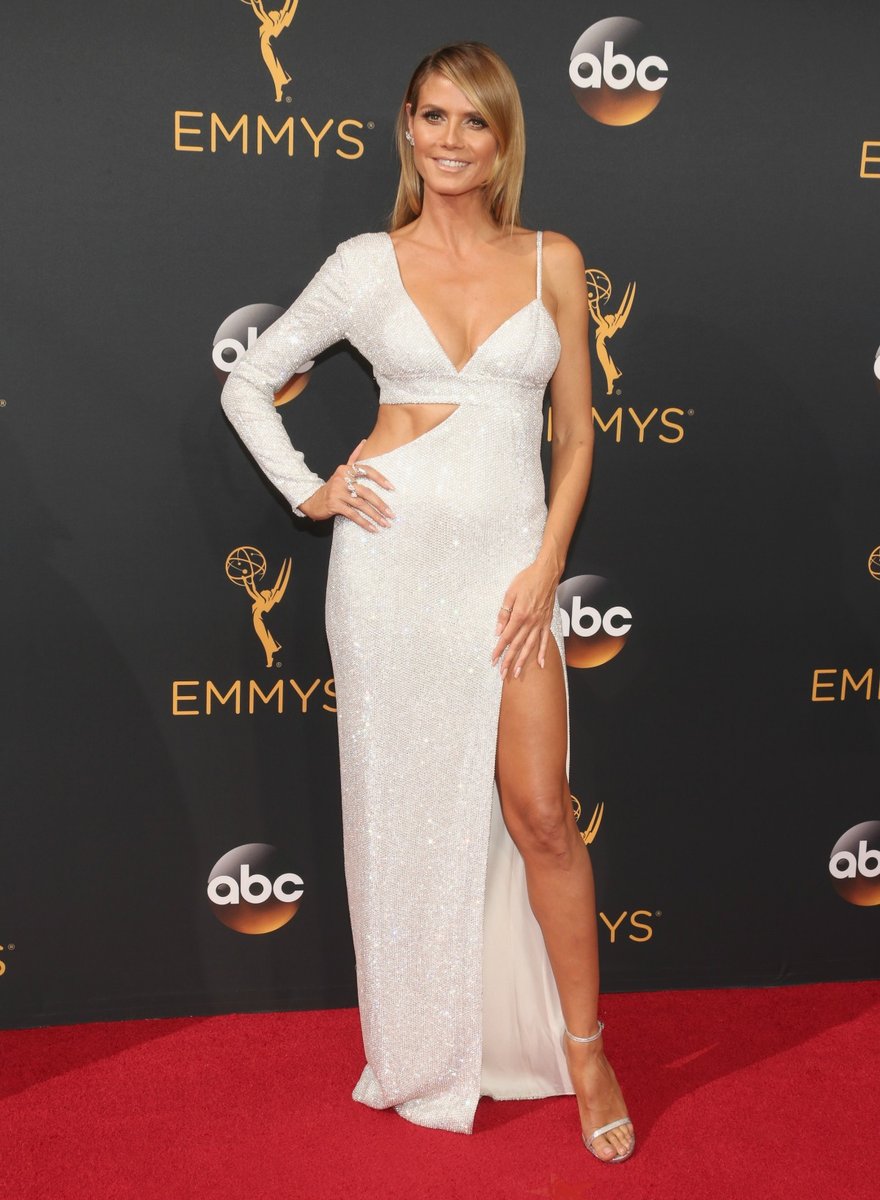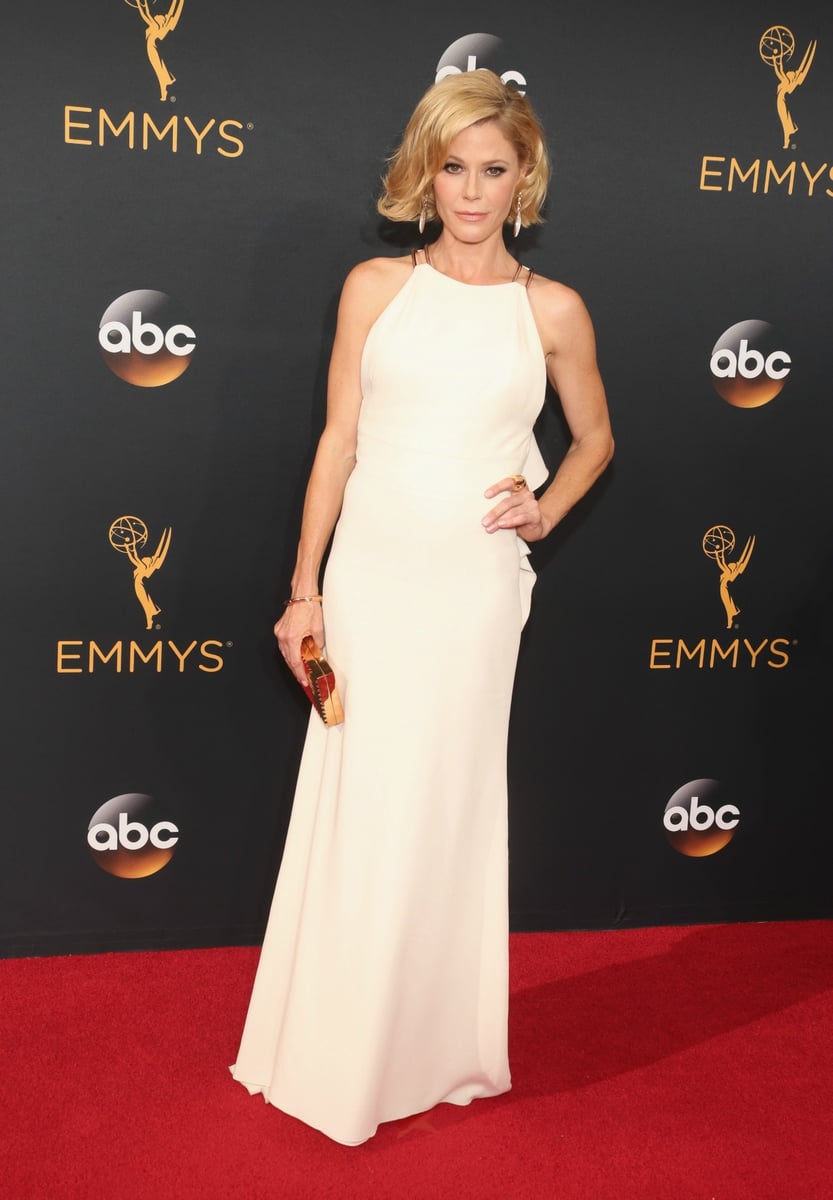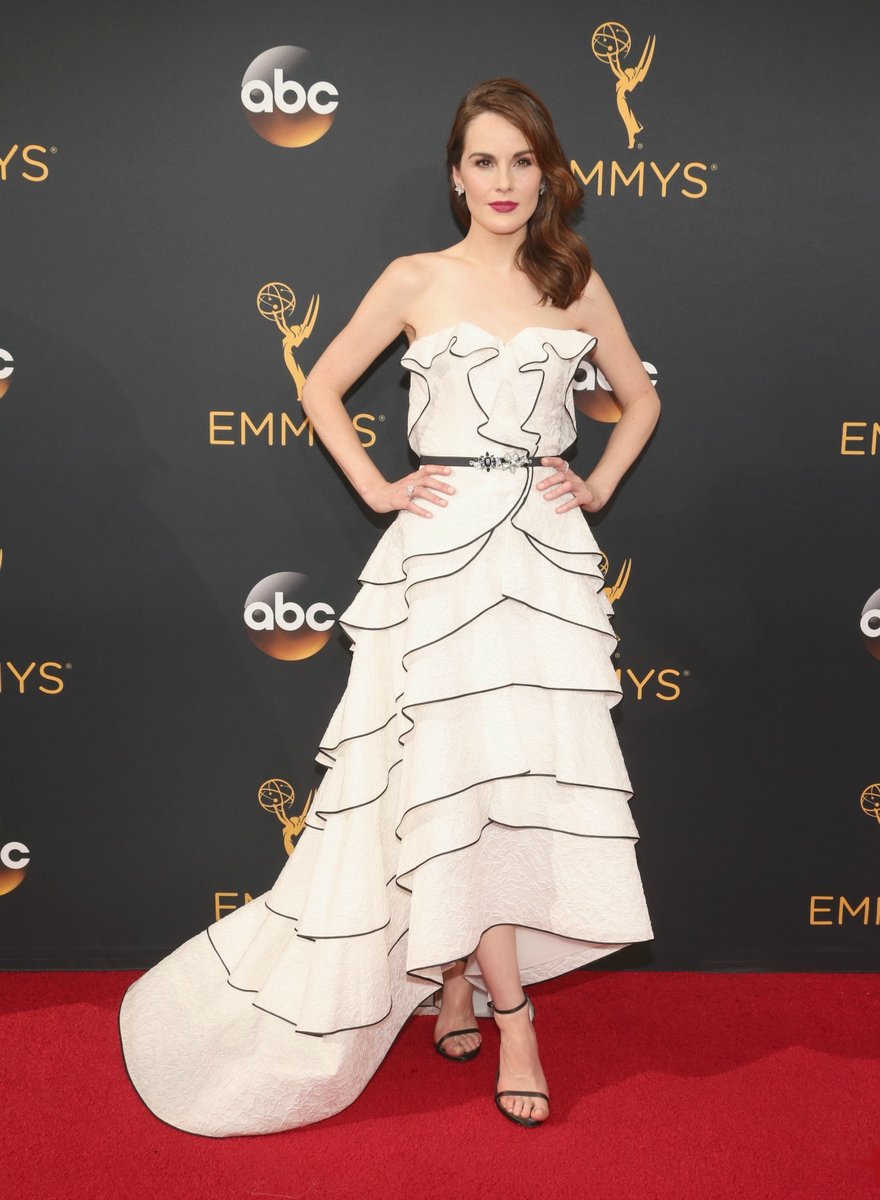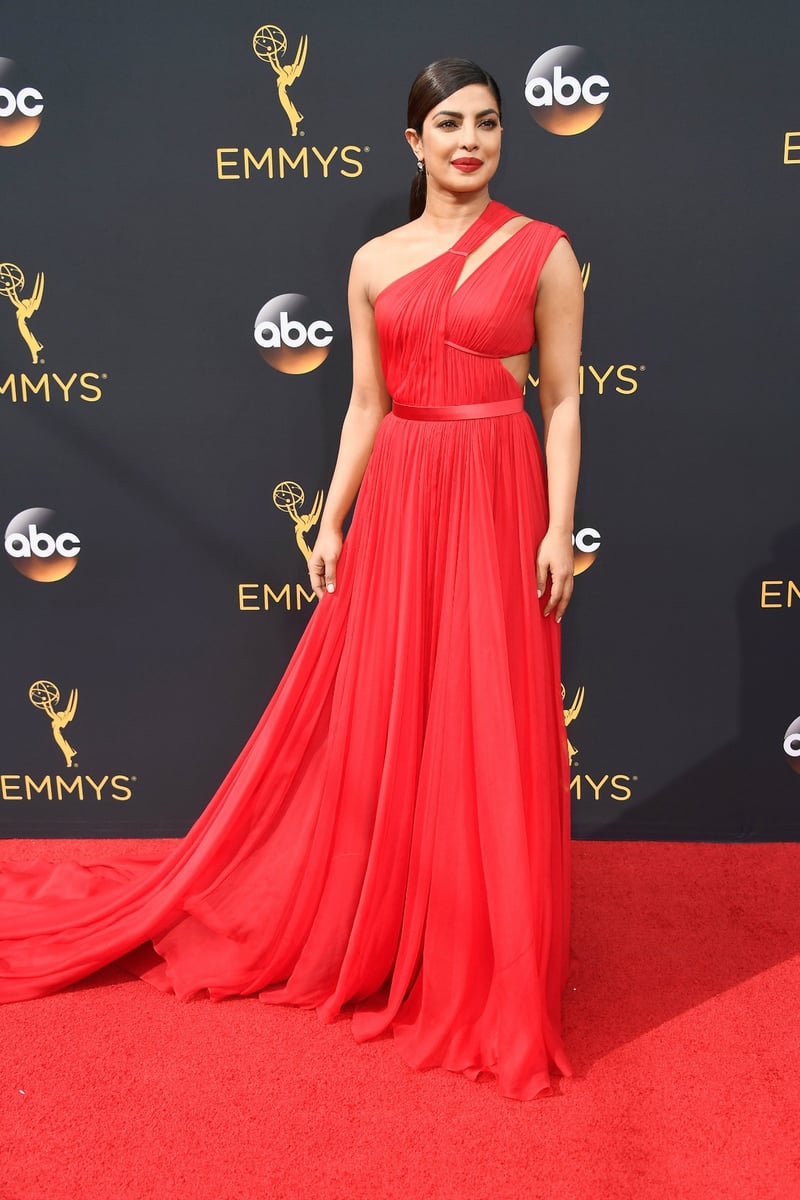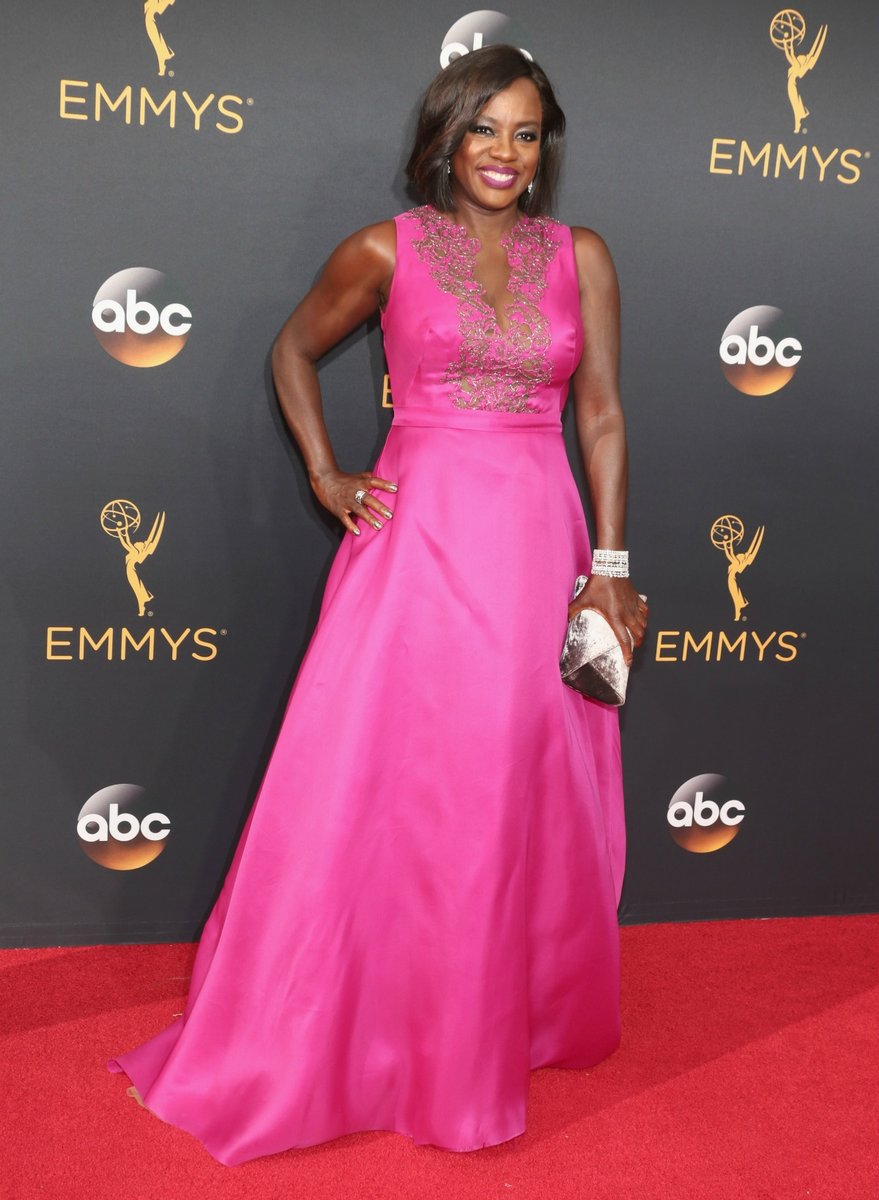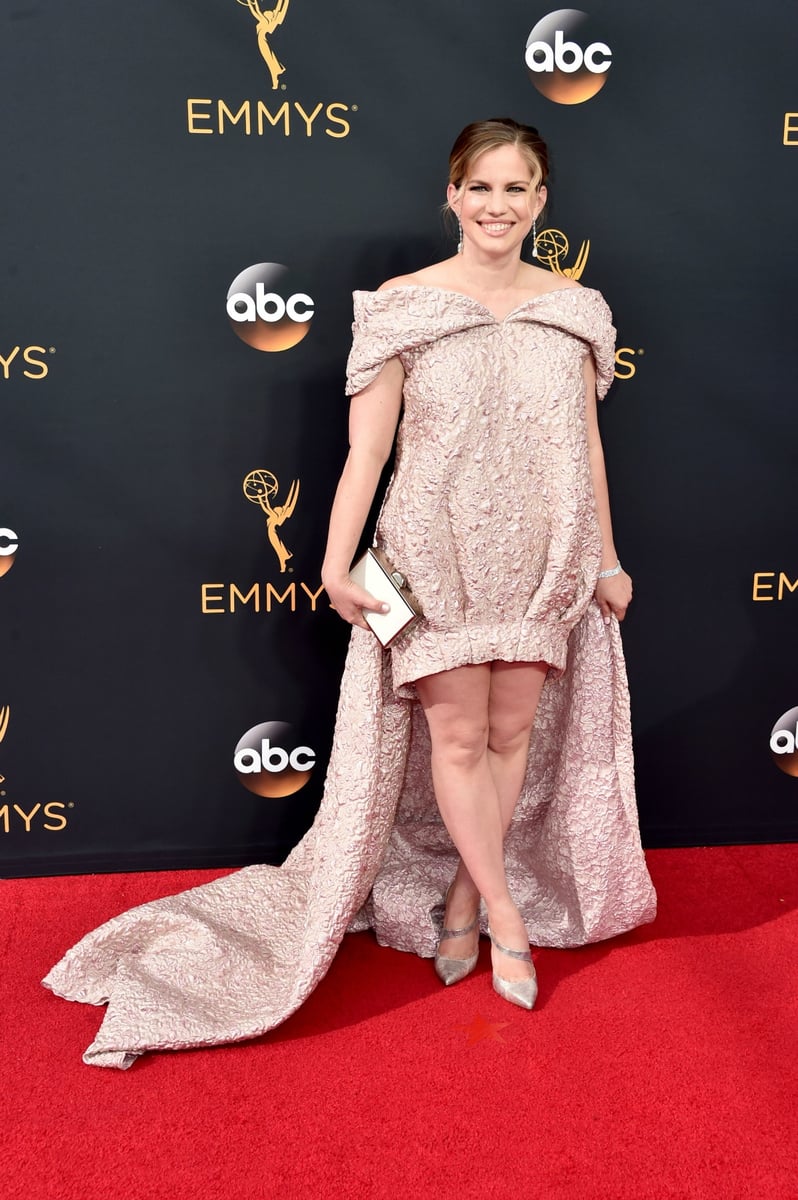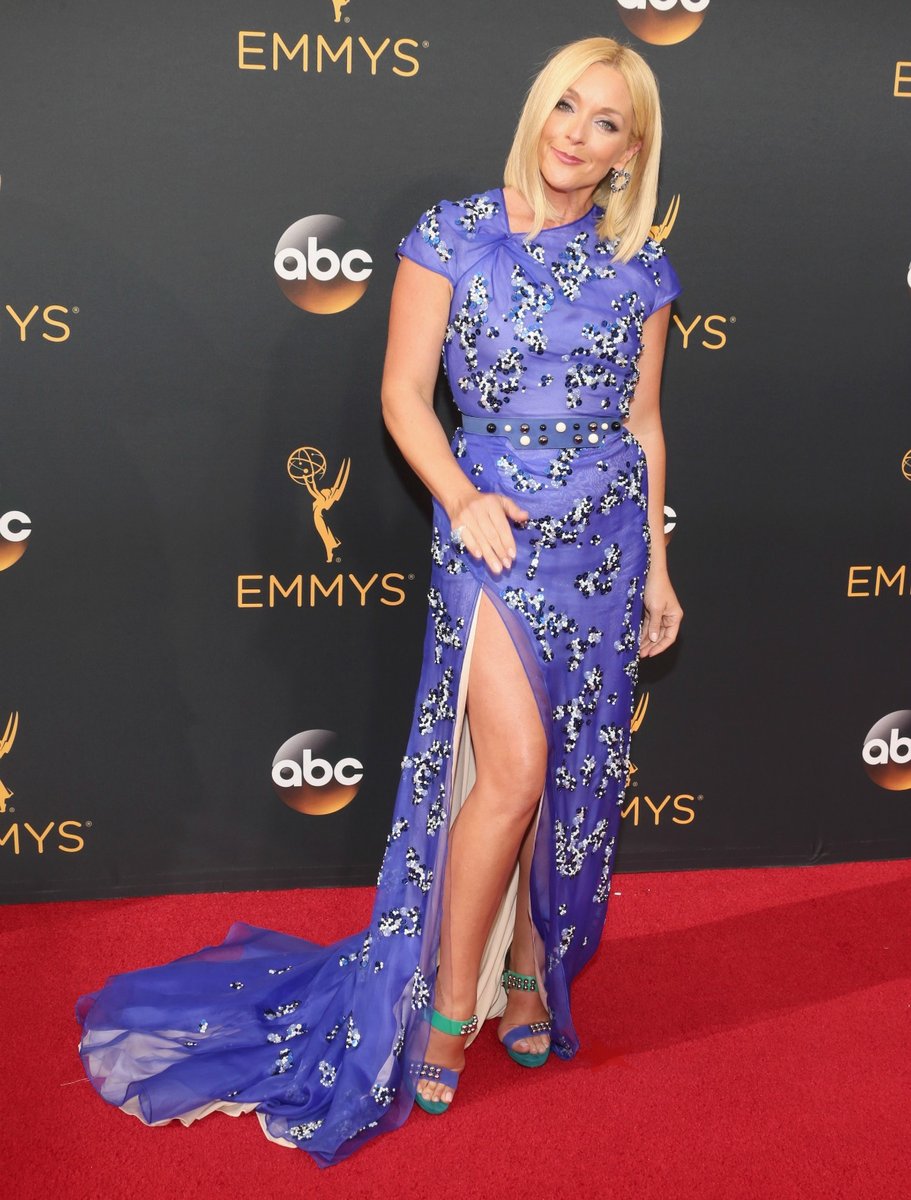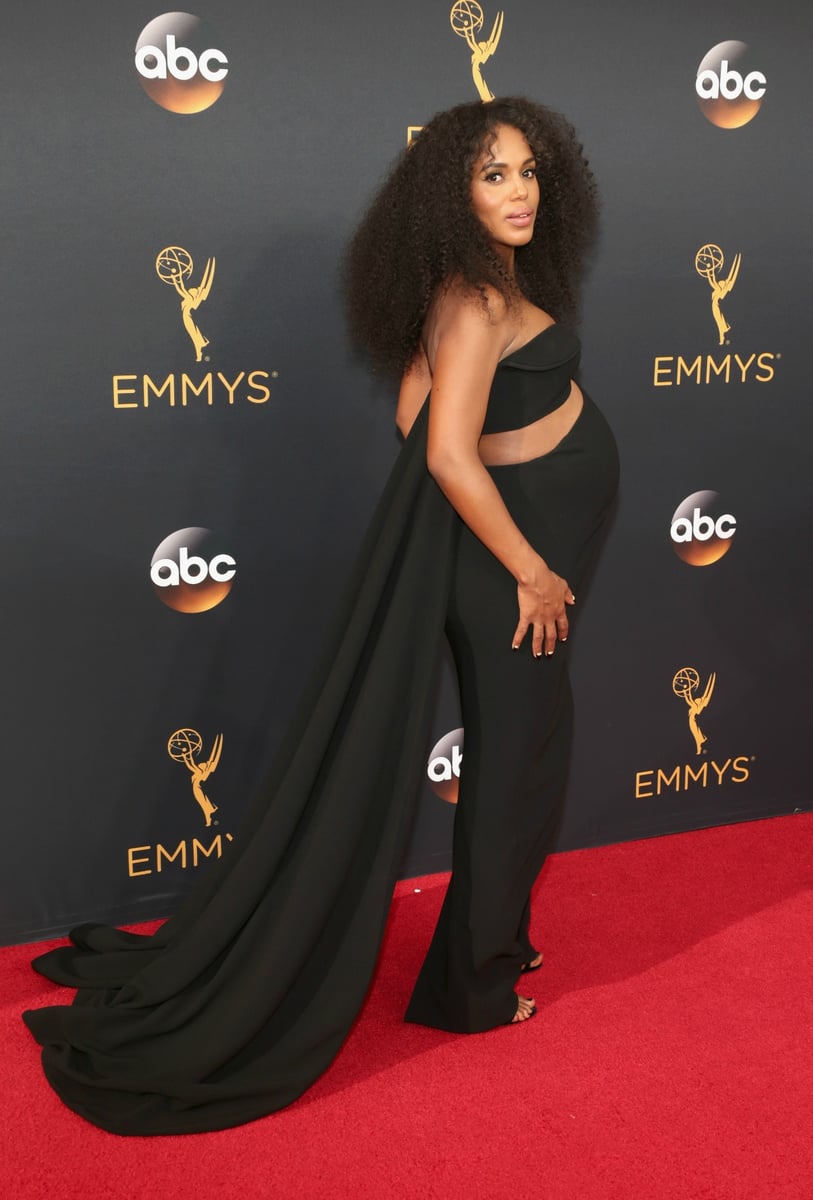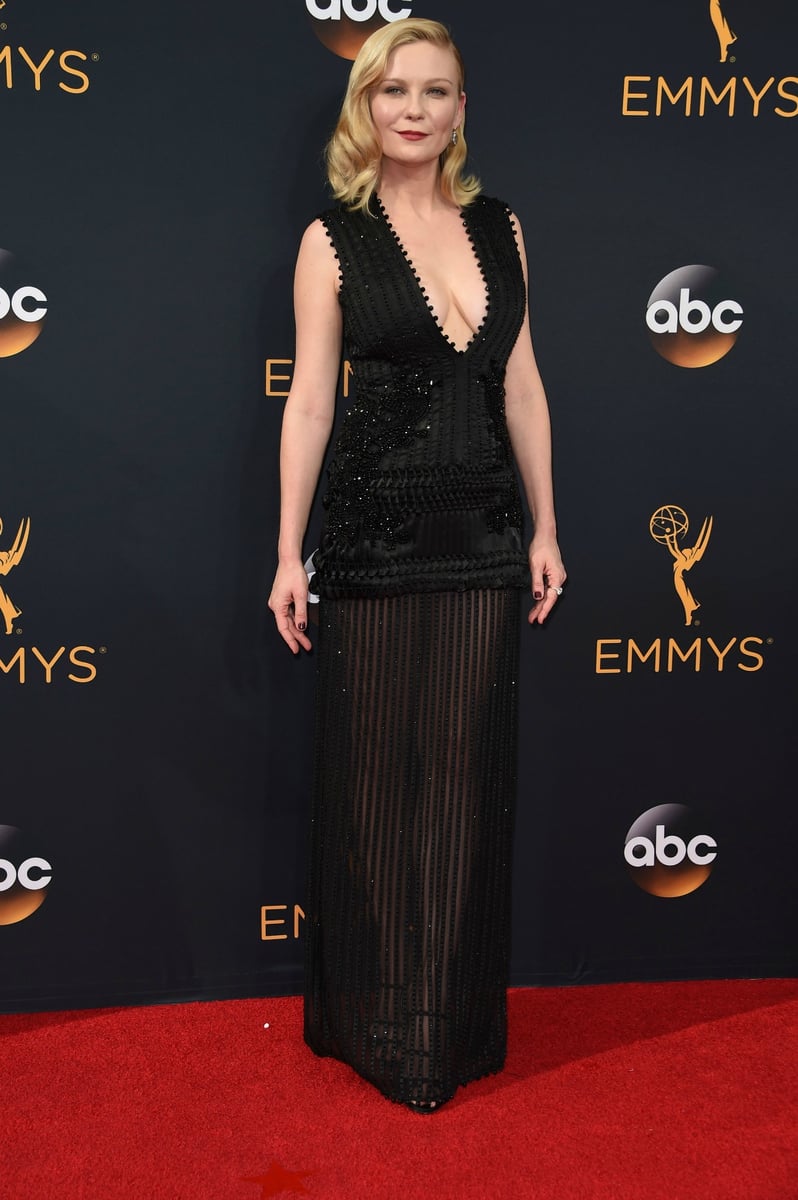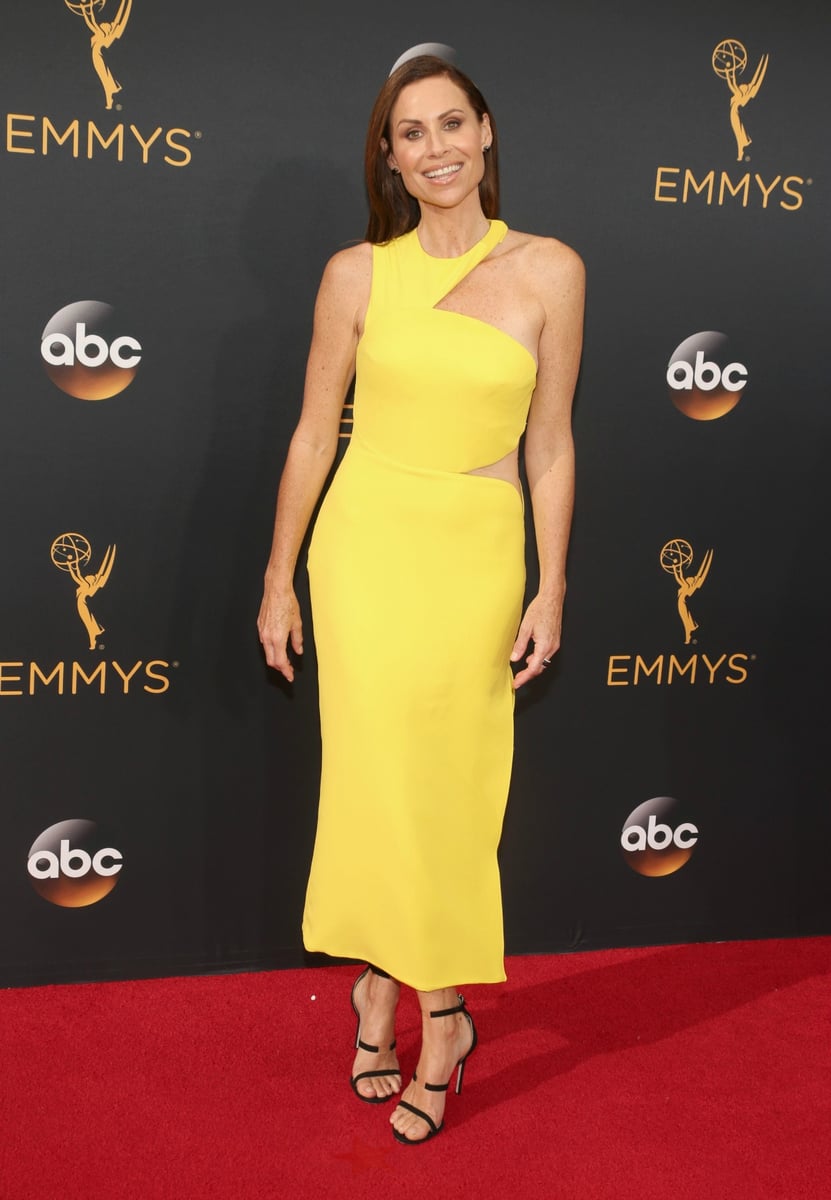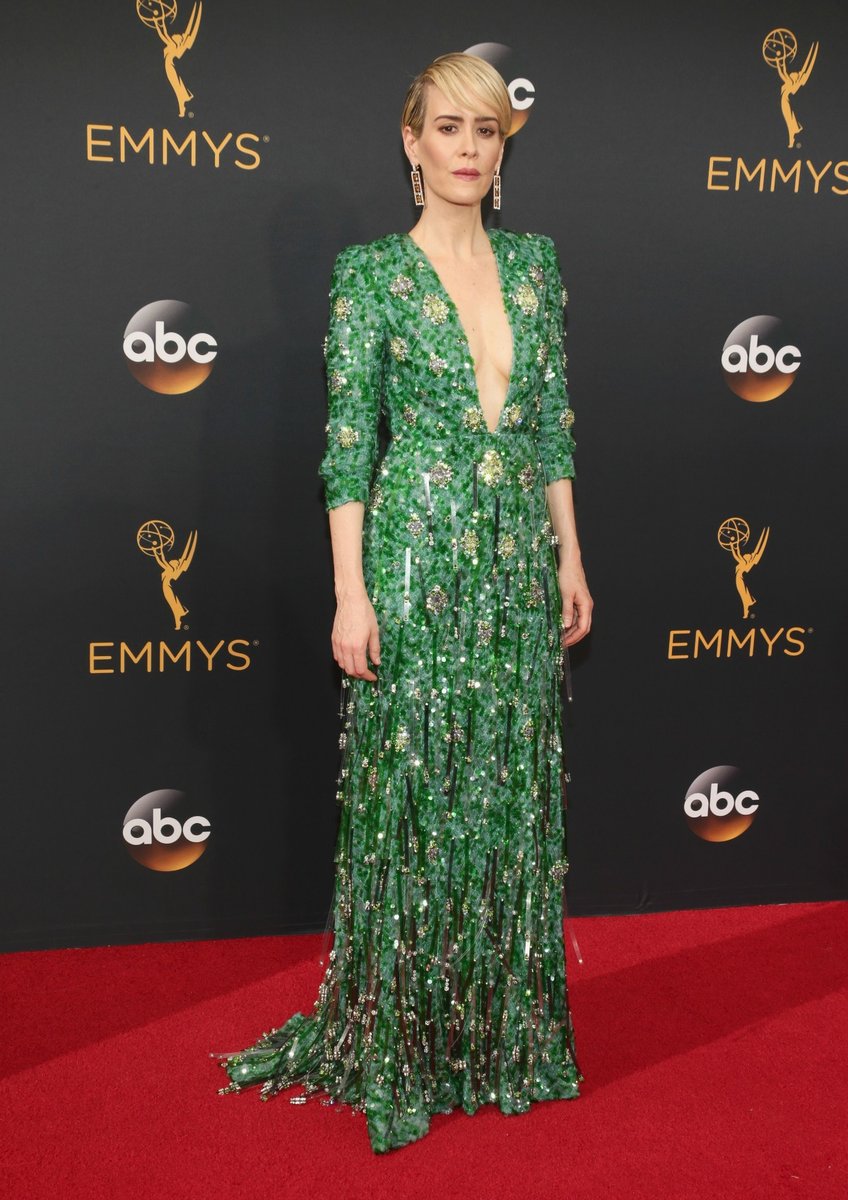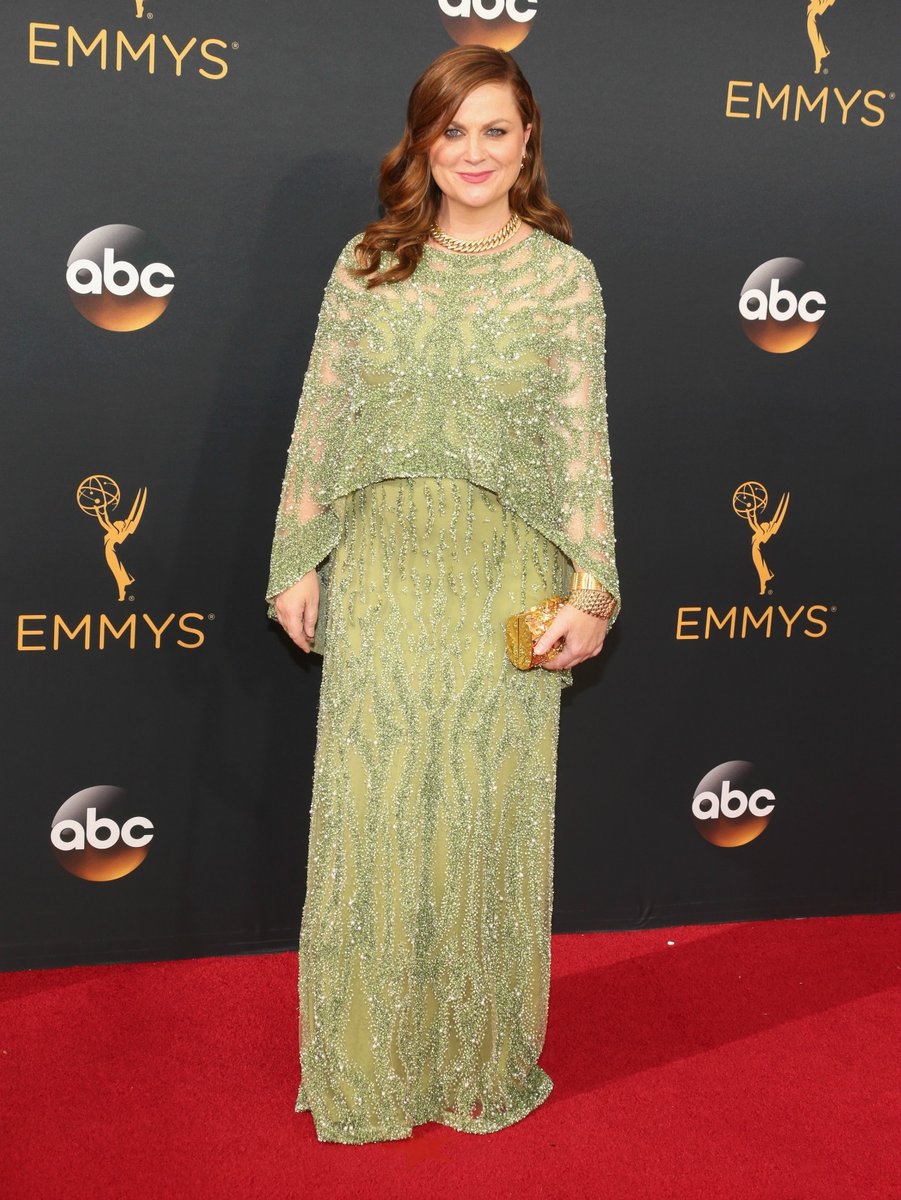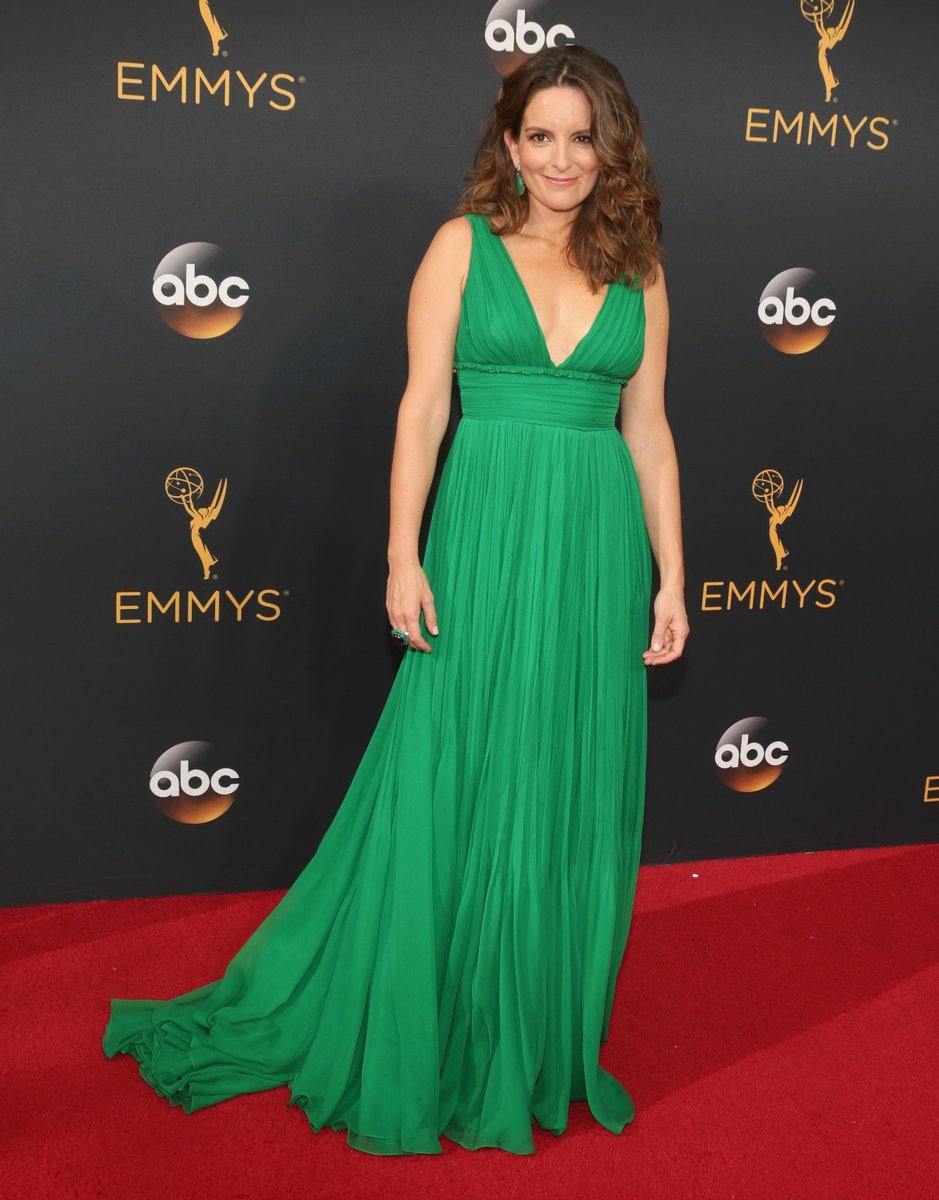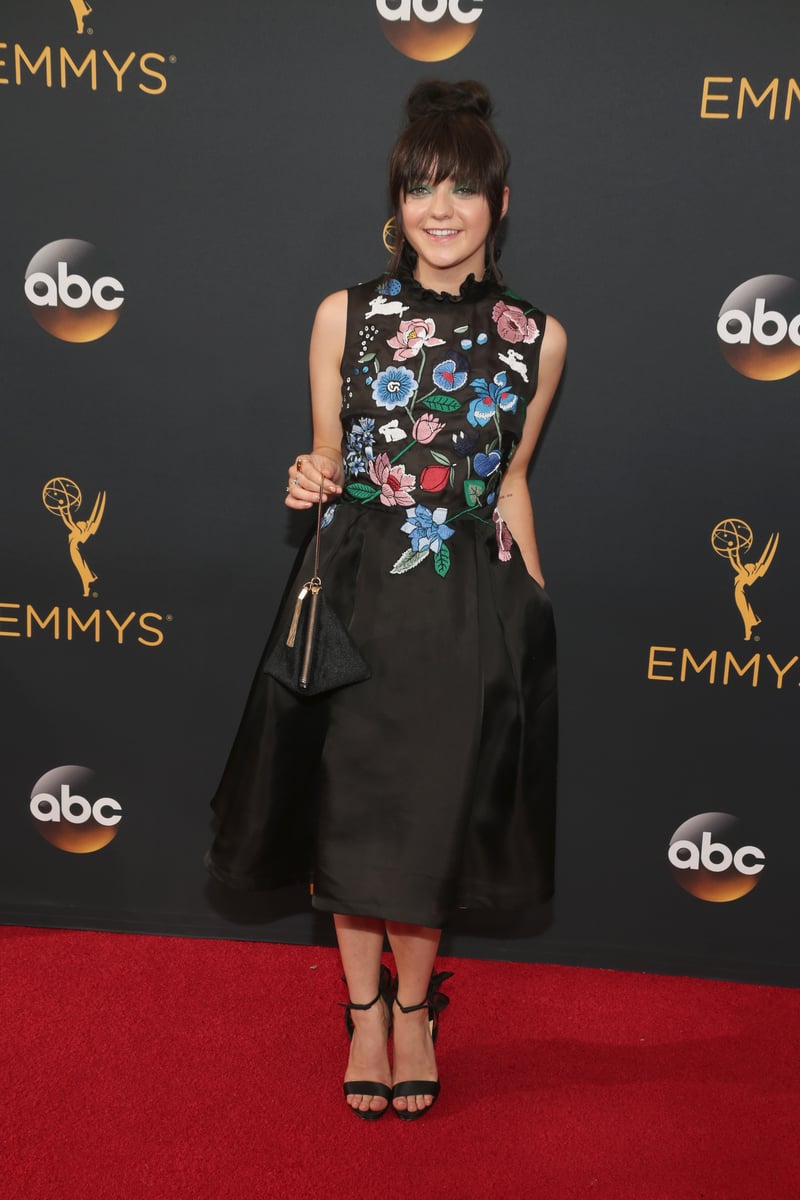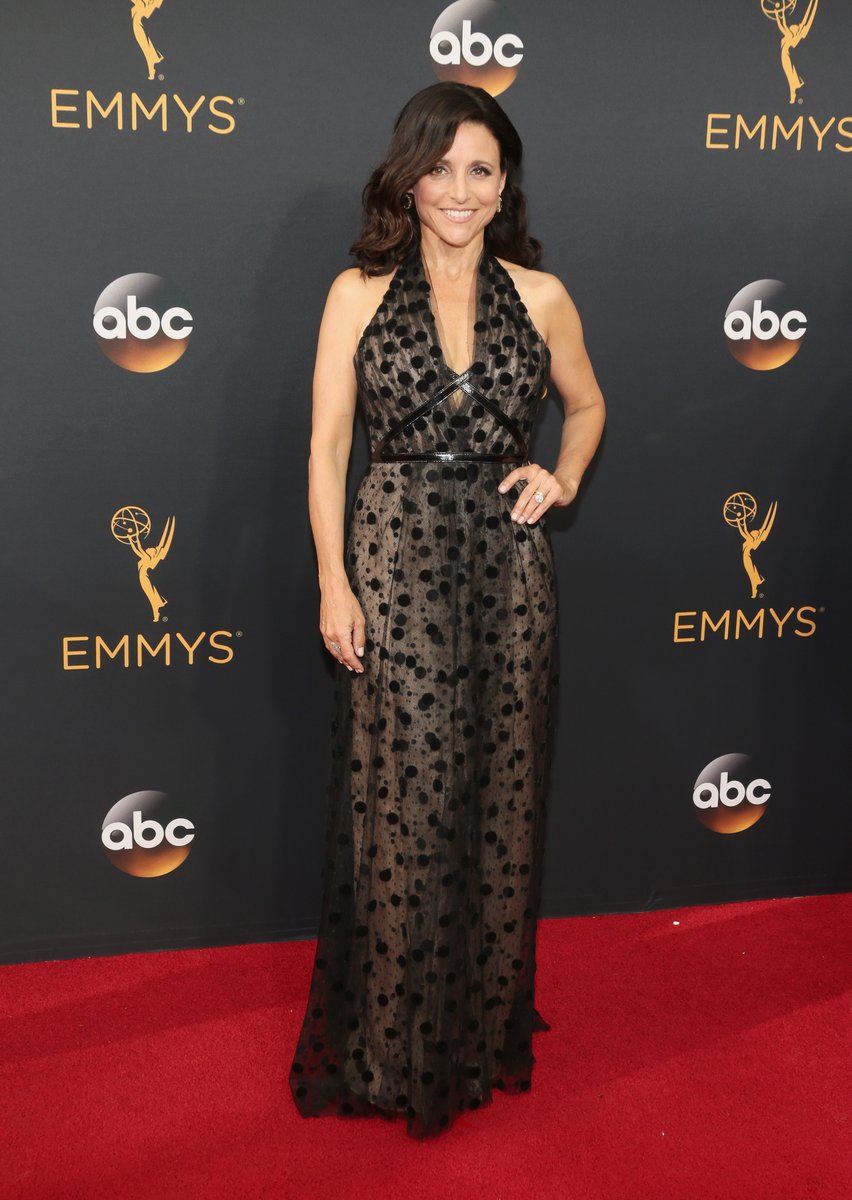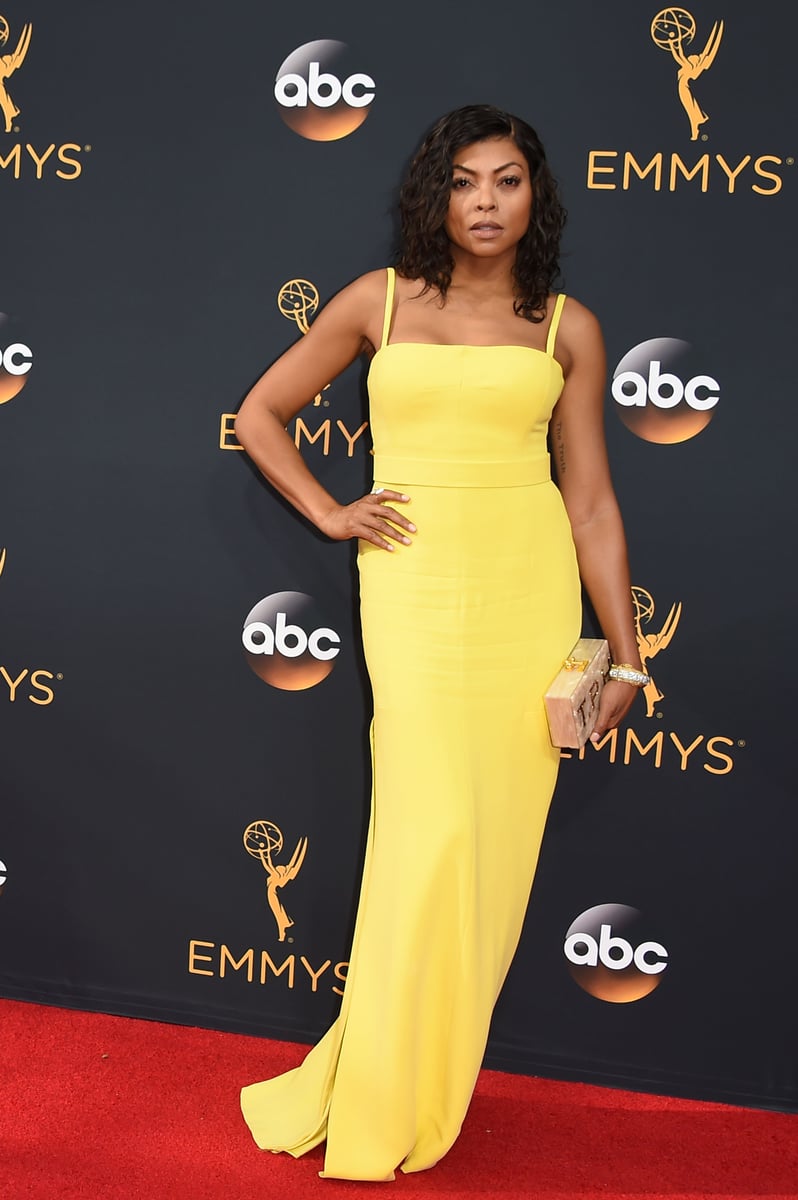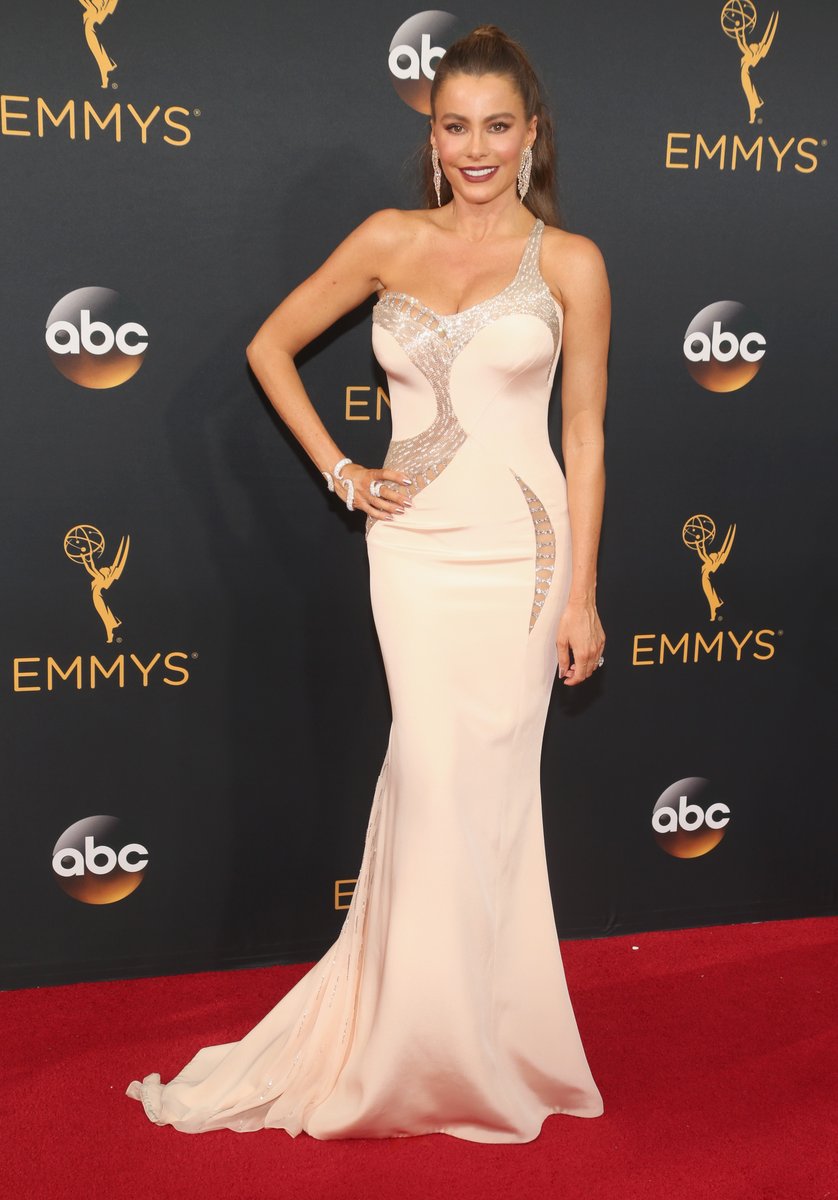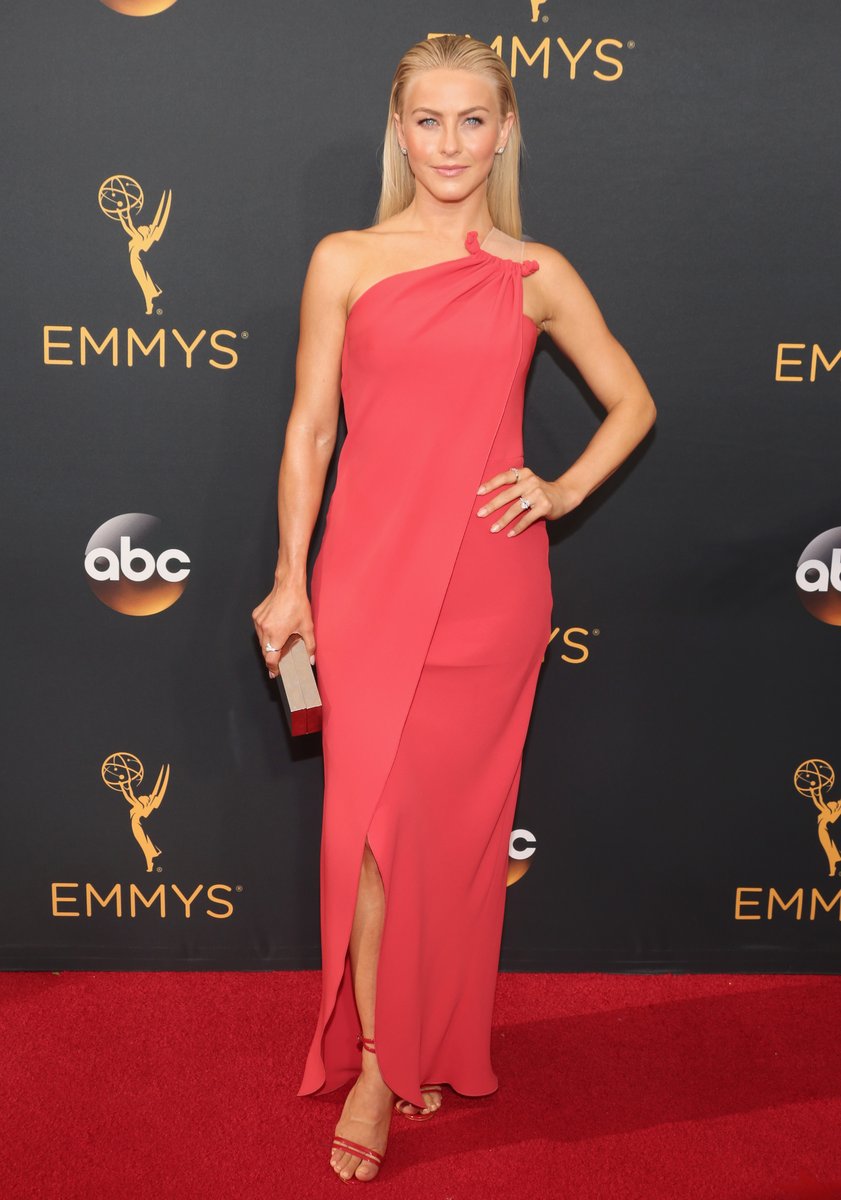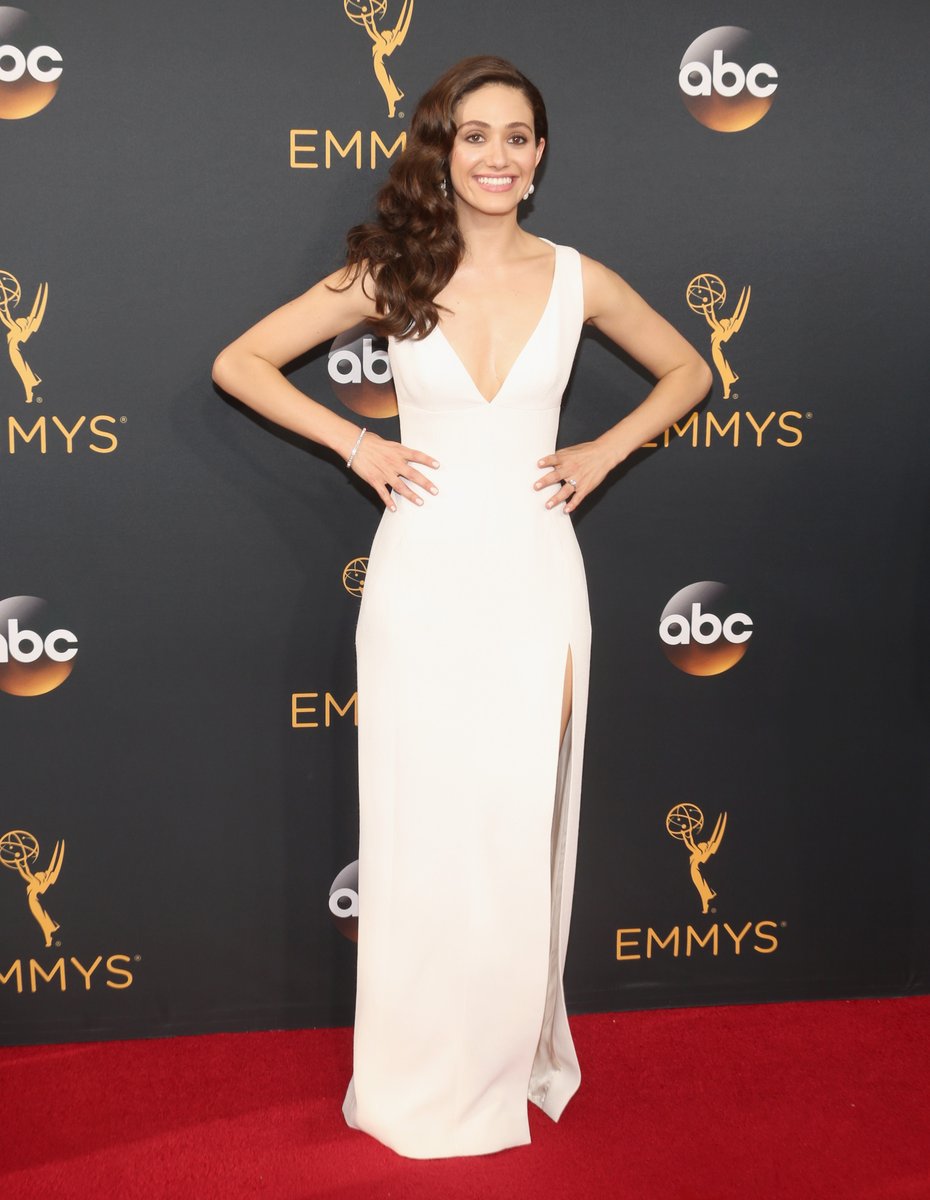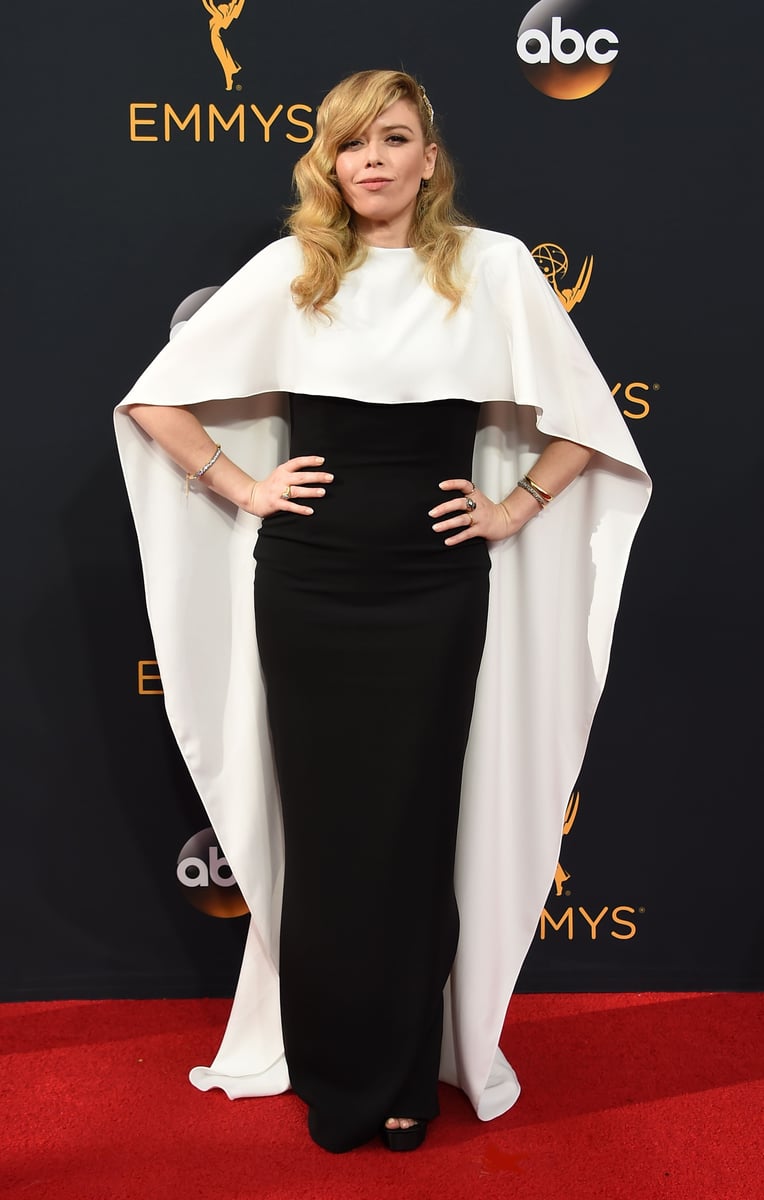 4. Alia Shawkat lets her freckles shine.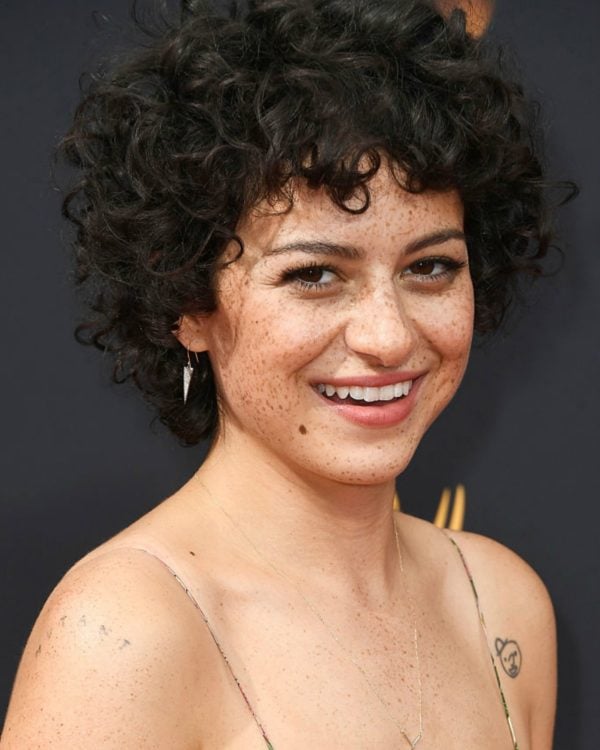 Image: Getty.
How often do you see a celebrity (apart from Alicia Keys, that is) go bare-faced on the red carpet? Now, of those celebs how many have lots of gorgeous, scattered freckles? Arrested Development actress Alia Shawkat was a picture of radiance today and those gorgeous freckles stole the show.
5. Let there be colour.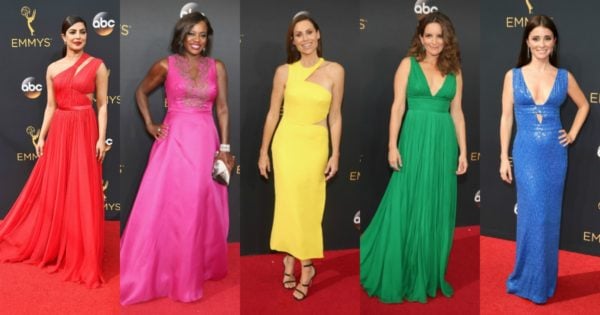 Images: Getty.
Yes, there were the usual black and white, white and black, black-with-a-touch-of-white combos in rotation, but in between those was a freaking rainbow of bright dresses.
From green to red, yellow to pink, it was like the doors to a very well-coiffed menagerie had been opened and the most colourful birds were able to fly freeeee.
Featured image: Getty.
What was your favourite look from the Emmy Awards?