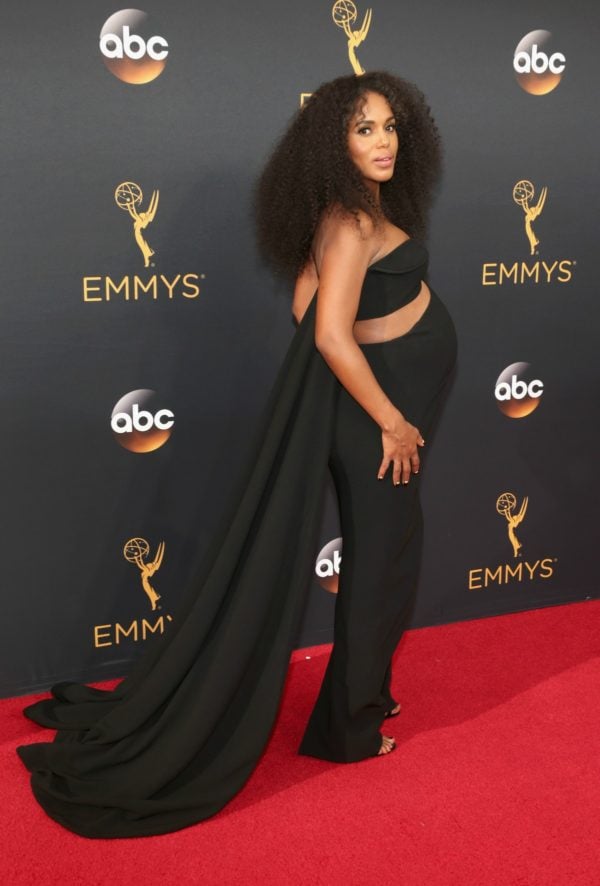 Want to read this later? Pin it here.
It's TV's night of nights: the Emmy Awards. For sequin's sake there's been a huge amount of glitter trudging down the red rug so far.
But in between the hairsprayed 'dos, the flawless 'natural' makeup looks and the skin-tight (sparkling) dresses, there have been some real nuggets of style and beauty gold.
Moments that make you put your tea down, roll your computer chair in a little closer and nod furiously in appreciation.
1. Kerry Washington's pregnancy style.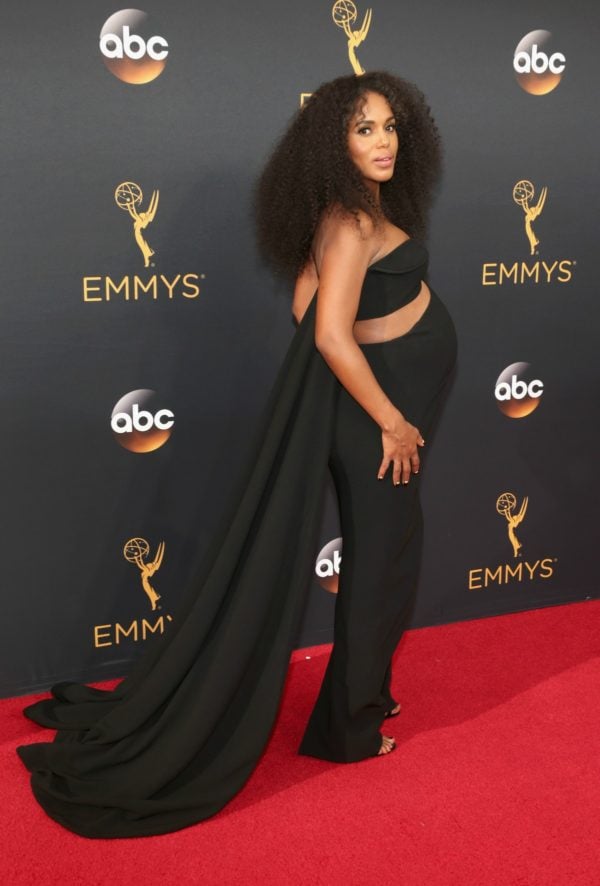 Image: Getty
Currently pregnant with her second child, Scandal actress Kerry Washington didn't cover that delightful bump in layers of tulle or organza. Nope, she wore a slinky black cut out dress, because - newsflash, friends - being pregnant does not mean you're exiled to the Isle of Boring Frocks.
2. Bright eyeshadow is back, baby.
A common theme sweeping across the mugs of celebrities was the natural makeup look (that is in no way natural). You know, nude-ish lips, fresh, flawless skin, a touch of blush and false lashes that took at least three hours in the makeup chair to create. Enter: model Emily Ratajkowski and actress Viola Davis.
Congrats ladies, you BROKE THE BEAUTY MOULD. Go you. Ms Ratajkowski (try saying that quickly three times) sported an electric blue winged eye.