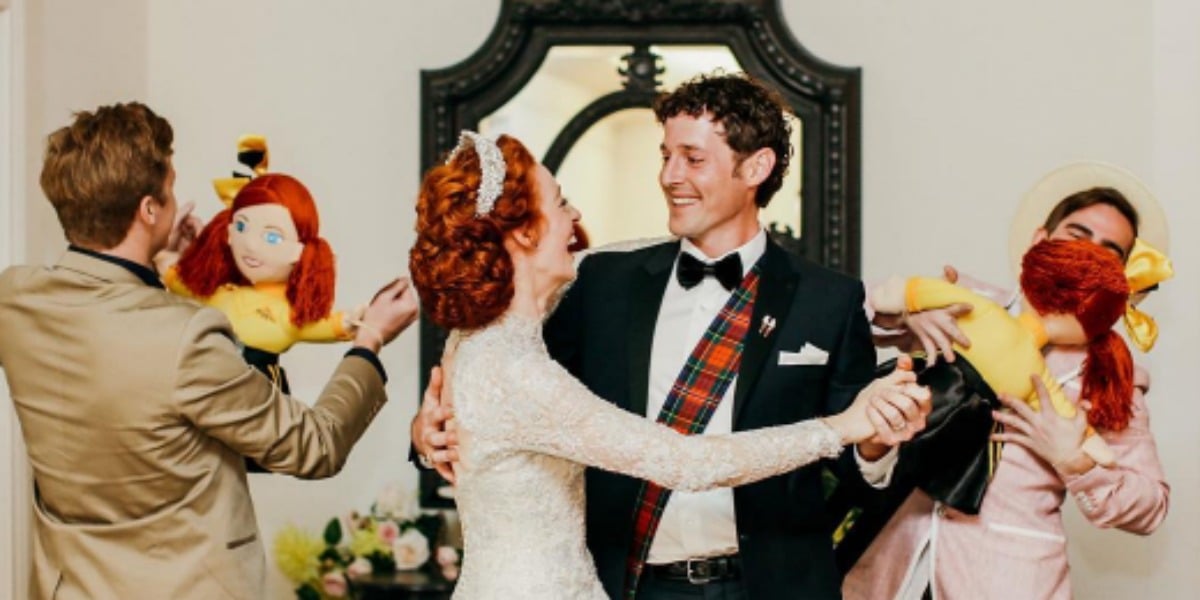 Everyone's favourite Yellow Wiggle (sorry Greg), Emma Watkins, has shown off more stunning images from her April wedding to her fellow Wiggle Lachlan Gillespie (hint: he's the purple one).
Emma has taken to Instagram to share new photos of their special day, as part of a cover shoot for Australian magazine Cosmopolitan Bride.
Emma also shared one her favourite moments from her wedding day: when Lachie surprised her with a dance, with fellow guests dancing with 'Emma dolls' in the background.
"This is one of my favourite moments of our wedding. Lachy surprised me with this one," she captioned the adorable photo.
Emma described her wedding day as "magical" to the magazine.
Watch The Wiggles in action.

"Lachy and I felt that we were able to personalise our wedding and share our love of music, food, goats, sign language and dancing with our guests," she said.
See more of Emma and Lachy's gorgeous wedding day snaps.
Wiggly wedding: Emma and Lachy's wedding photos