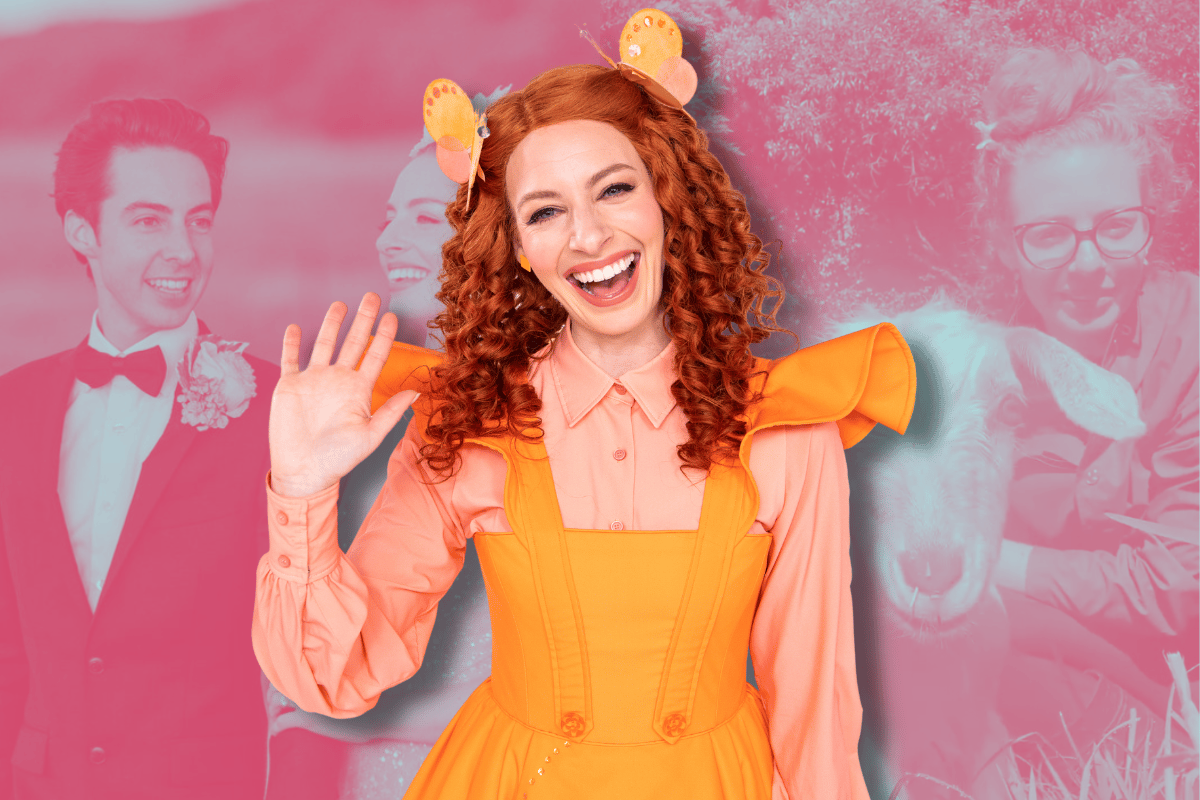 Want to know how your favourite celebs spend their days? Yep, us too. In Mamamia's A Day in the Life series, fascinating people share everything from what they eat for breakfast to their pre-bedtime rituals.
This week, we find out what life is like for dancer, filmmaker and beloved children's entertainer, Emma Watkins.
Known for nearly a decade as Emma the yellow Wiggle, Emma Watkins' recently released album as character Emma Memma, who loves to sing, dance and sign, is already topping the charts.
For our Zoom chat, Watkins appears in character. She wears a beautiful apricot dress and shirt, complete with a butterfly headdress and a beaming smile. She explains that the colour and design of her costume were intentional.
"I love peach, apricots and pink tones so it felt like a natural fit," Watkins tells Mamamia.
"We also wanted colours that would be engaging for our preschool audience; colours that were bright but also warm. Butterflies are used as a symbol around the world for the deaf community because they hear in a very different way and mostly use visual senses. Hence the butterfly designs and theme!"