In 1973, the fight for women's tennis to be taken seriously – and for women's pay to be equal – was piquing.
A retired tennis player by the name of Bobby Riggs was spitting fire, claiming the female game was inferior and that a top female player could not beat him, even at his age of 55.
He challenged Billie Jean King to a Battle of the Sexes. She, at the time, was one of the world's best, not to mention one of the world's most famous, female tennis players. The match was watched by an estimated 90 million people worldwide, and 29-year-old King beat him in three straight sets.
The match went down in history as a milestone in the public's acceptance of women's tennis and the fight for equal pay.
Fast forward 44 years and the story is being made into a movie with Emma Stone at the helm, playing the iconic Billie Jean in a film called Battle of the Sexes. Fast forward 44 years, and here Stone stands, playing the role of King fighting for equal pay, finding herself fighting for equal pay in her own professional life.
It's all very meta. And it's all very sad.
In an interview with Out Magazine, where Billie Jean King sat down with Battle of the Sexes co-stars Emma Stone and Andrea Riseborough, Stone said there is a "blanket issue that women, in general, are making four fifths at best" in her industry.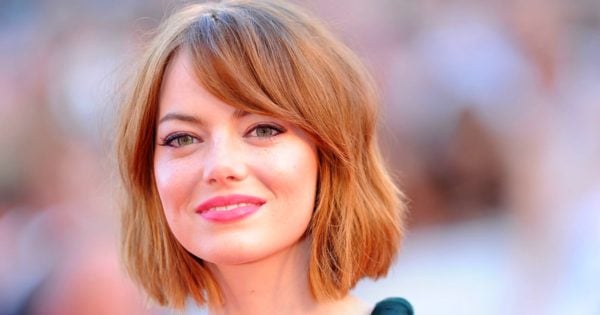 "In my career so far, I've needed my male co-stars to take a pay cut so that I may have parity with them," she said. "And that's something they do for me because they feel it's what's right and fair."
She argued the pursuit of equal pay necessarily needs the buy-in from men.
"That's something that's also not discussed, necessarily—that our getting equal pay is going to require people to selflessly say, 'That's what's fair,'" Stone said. "If my male co-star, who has a higher quote than me but believes we are equal, takes a pay cut so that I can match him, that changes my quote in the future and changes my life."