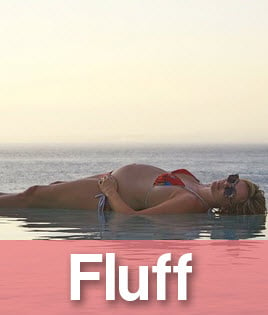 If this picture means what we think it means, Wonderland actress Emma Lung is pregnant.
She announced on Instagram yesterday (because that's the way it's done nowadays) that she and husband Henry are expecting their first child.
We think.
With the caption "Then this happened…" Emma posted a picture of herself in bikinis with a little belly bump.
So either she's pregnant, or just that moment learned how to push her tummy out. But we're pretty sure she's pregnant.