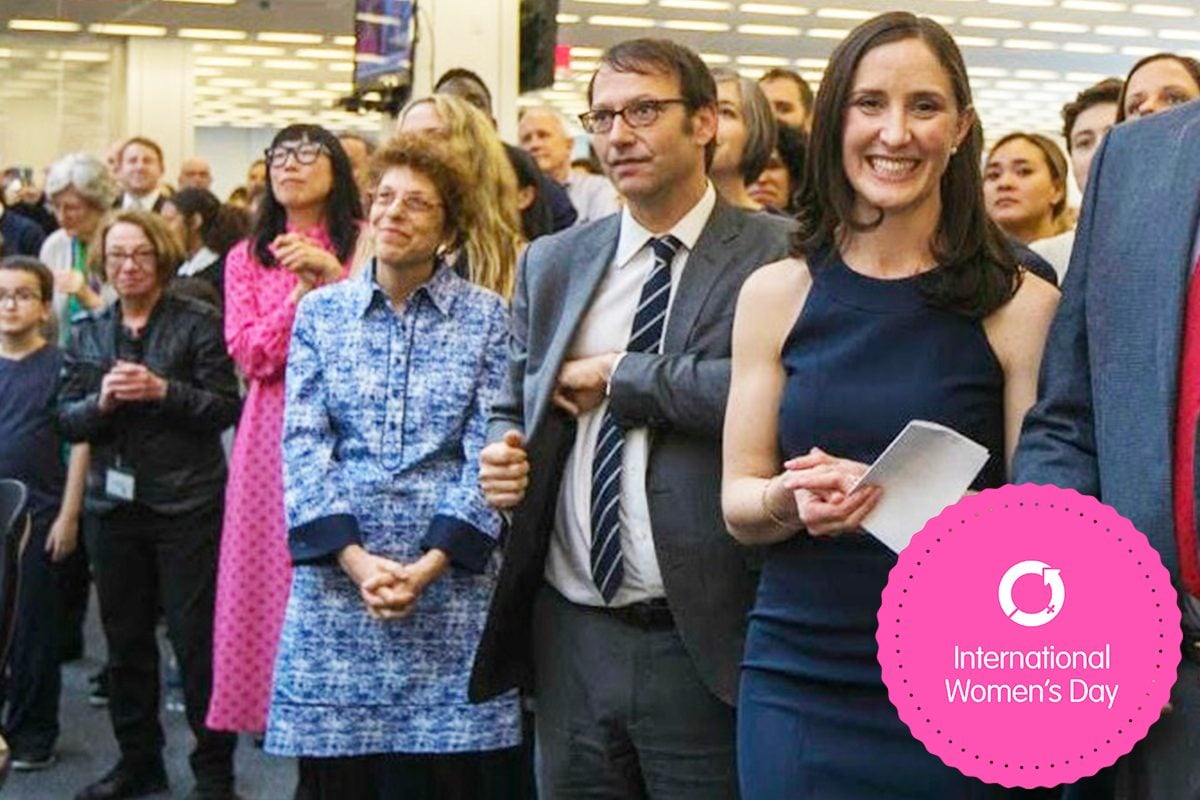 "People usually talk to me when they see me in person. I am not intimidating."
When American journalist Emily Steel, 33, walked into Mamamia's office, you could understand immediately how she could have gained her confidants' trust.
Softly spoken, kind, and fiercely passionate, Emily has the ability to command attention without being bullish, and is in her own words "politely persistent."
You can listen to Emily's full interview on The Quicky. Post continues after podcast.

It was perhaps these traits that helped her to uncover and unravel a story that would go on to spark the #MeToo movement and change the way the world looked at sexual harassment.
When you think about #MeToo, Harvey Weinstein might come to mind, but it was actually Emily and her colleagues' eight month investigative report about Fox news host Bill O'Reilly that changed the game.
Emily went back and found a case of sexual harassment made by a young producer against O'Reilly. It had been settled quietly and had flown under the radar. Until she started digging.
For close to a year throughout 2016 she and a colleague tracked down documents and cases that showed there were at least five other women who had also claimed harassment at the hands of O'Reilly. They'd all been silenced with a total of $45 million worth of payouts.
They interviewed 60 sources, sifted through court papers, called people off IMBD that had been on O'Reilly's show, knocked on doors and wrote handwritten cards. They were relentless, and it was gruelling, intense work.