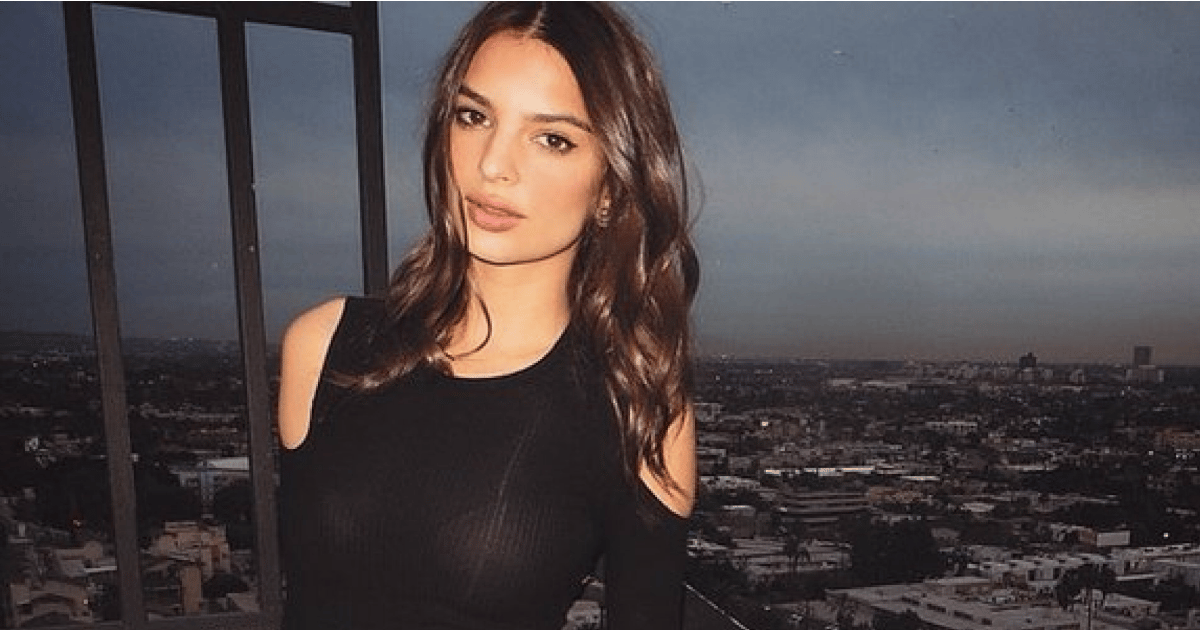 Emily Ratajkowski was the near-nude woman Robin Thicke's Blurred Lines video. She gave a nuanced performance opposite Ben Affleck in Gone Girl.
She was also a 12-year-old with breasts that were very large on her slender frame.
This week Emily penned a powerful essay for Lena Dunham's newsletter Lenny about her early development and the pressure she felt to hide her body while growing up.
At 12, she was already a D-cup — a "baby woman", as her dad lovingly described her.
After being stamped as 'sexy' by society at such a young age, her adolescence was spent self-consciously trying to navigate the expectations of an adult world she did not yet feel apart of.
Teachers, friends, family members and even strangers made her feel that her that her body was shameful, dangerous, something to be hidden — regardless of their good intentions.
At 13, Ratajkowski appeared in a school play and was afterwards taken aside by a concerned family member. She recalls being told that her innocently-chosen lip gloss, red button-up top and a mod-style zip-up miniskirt could put her at risk.
"Our family member sobbed to my mother and me at dinner after; she was worried for me, worried about the looks I got from men, because I was wearing what I was wearing. I needed to protect myself, she explained."
That same year, another friend approached her at a dinner party, "You need to hide out, a girl like you, keep a low profile," he told her.
"Whatever that meant. I truly believe he felt he was being protective, helpful even," she reflected.
Ratajkowski on the red carpet, looking beautiful and saying how much she loves women in comedy (us too):
Ratajkowski, whose mother is an academic and father is an art teacher, signed her first modelling contract at just 14 years of age.