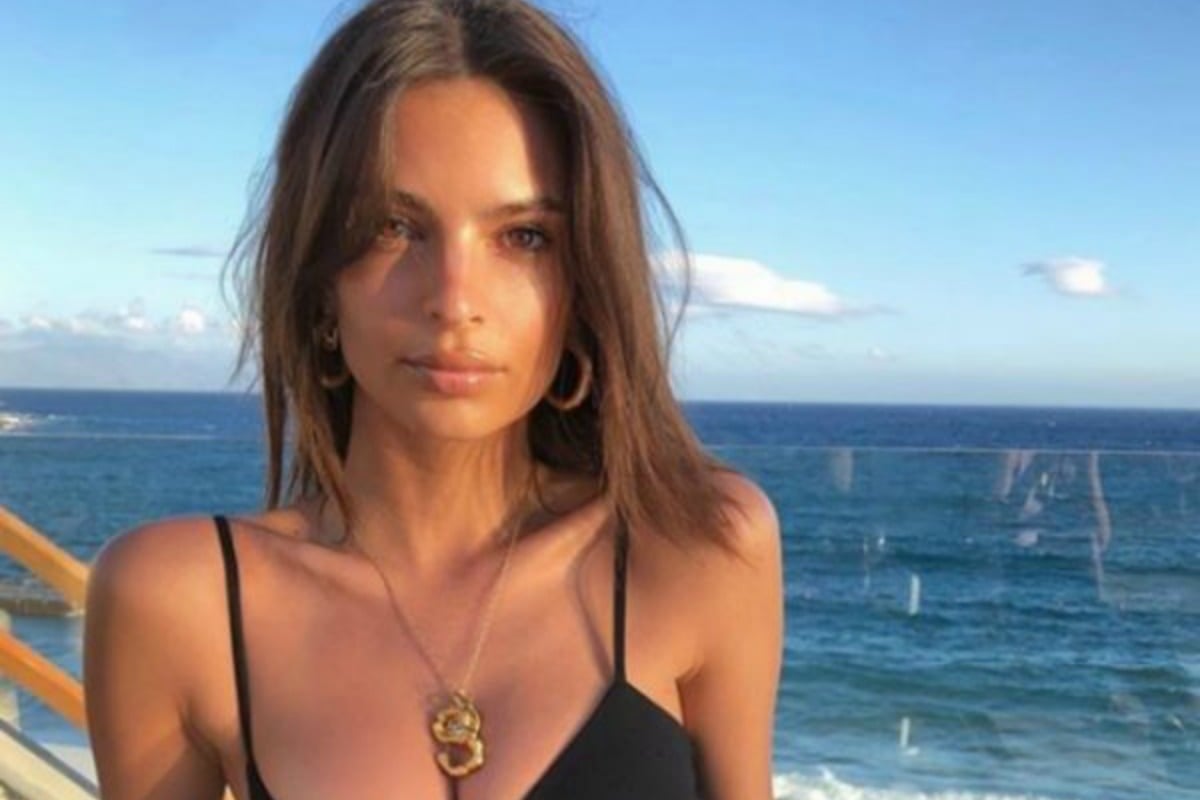 Emily Ratajkowski is in Australia for last night's GQ Men of the Year Awards, and she seems to have ruffled a few feathers.
The 27-year-old model, actress and swimsuit designer walked the red carpet at the Star in Sydney last night ahead of receiving her International Woman of the Year accolade – but it was a run-in with a reporter that everyone's talking about today.
During her powerful acceptance speech, Ratajkowski- who rose to fame in Robin Thicke's controversial Blurred Lines music video, discussed "defying stereotypes" as a feminist.
"It's about pushing boundaries, it's about being in a string bikini on the beach, and at a protest­," she said.
"I don't think any of us have to limit ourselves to a box, to the perception someone might force on you. I hope that young women across the world, but also in Australia, and men as well, will take that to heart and fight the good fight."
Ratajkowski is an avid supporter of the #MeToo movement, and was recently arrested at a protest against Brett Kavanaugh's Supreme Court nomination in Washington DC alongside Amy Schumer.
But while her stirring words left an impression on the audience last night – Nova 969 radio host and Daily Telegraph chief entertainment reporter Jonathon Moran has suggested the "Em Rata behind the scenes is a completely different person to the incredibly well spoken woman" on stage.
In an Instagram post this morning, he called her the "rudest and most difficult celebrity" he's ever met – which took many people by surprise.