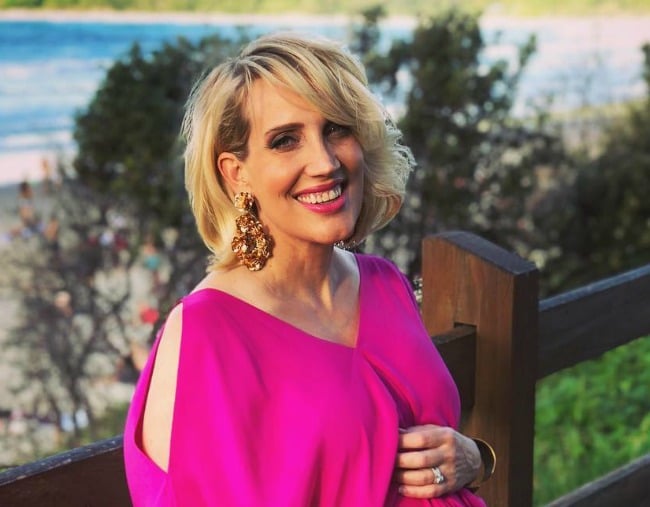 Gold Coast radio host Emily Jade O'Keeffe had been trying for a second baby for years. But after 32 rounds of failed IVF and the heartbreak of a miscarriage in 2016, it took just an hour of labour for little Teddy James to come into the world.
The 41-year-old announced the news on her 102.9 Hot Tomato breakfast radio show on Monday, phoning in just hours after the birth.
Speaking to David 'Christo' Christopher and Sean 'Flan' Flanagan, Emily Jade described her 3.67kg, 53cm son as a "big bopper".
"It hurt. I don't want to do that again," she said. "I tell you what, half an hour in I was like, 'You can get the hell out of me, please.'"
Emily Jade told the program she was a week shy of her due date, but she and husband Gerard Murtagh sped up the process with some, erm, alone time on Sunday evening.
"We decided to try and maybe bring the baby on, and it worked," she laughed.
Teddy James arrived at 12.01am on Monday, though according to an Instagram post Emily Jade penned later in the day, she's barely had the chance to hold her son, as her seven-year-old daughter, Millie, is "being a baby hog".
Emily Jade announced the pregnancy in January.
"Our miracle Millie is about to be joined by another hard-earned miracle in June 2018. 5 years, 260 weeks, 1,825 days, 2.3 million minutes. That's how long and desperately we have tried for this little life," she wrote on Instagram.