Warning: The following post may contain spoilers for the upcoming season of Game of Thrones. Read at your own risk…
With the new season of Game of Thrones just over two weeks away, anticipation to find out the fate of our favourite characters is at an all time high.
At the top of the list is Daenerys Targaryen, the Khaleesi who won our hearts from the very first season and who has been on a journey for six whole seasons to take her rightful place on the Iron Throne.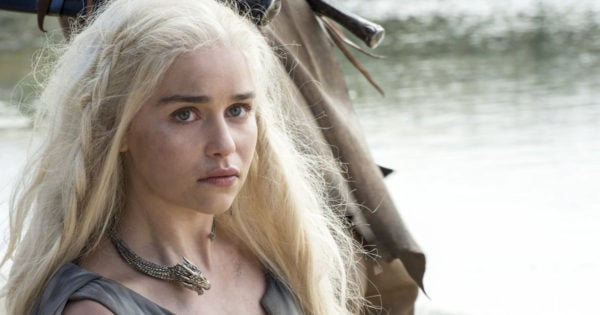 In a show notorious for killing off favourites without warning (RIP Ned Stark, Tommen, Robb Stark, Shireen Baratheon and approximately 67 others), many have wondered whether Daenerys will make it through to the series' end.
In a new interview with Rolling Stone, it seems the actress may very well have let the fate of her character slip.
Oops.
LISTEN: Laura and Tiff tell us everything they know about the new season of Game of Thrones on The Binge.
"Spoiler alert, I normally don't spend very much time in Belfast but this last season I spent a little more time there," she said, hinting that her and Jon Snow will finally have the "family reunion" we've all been hoping for.