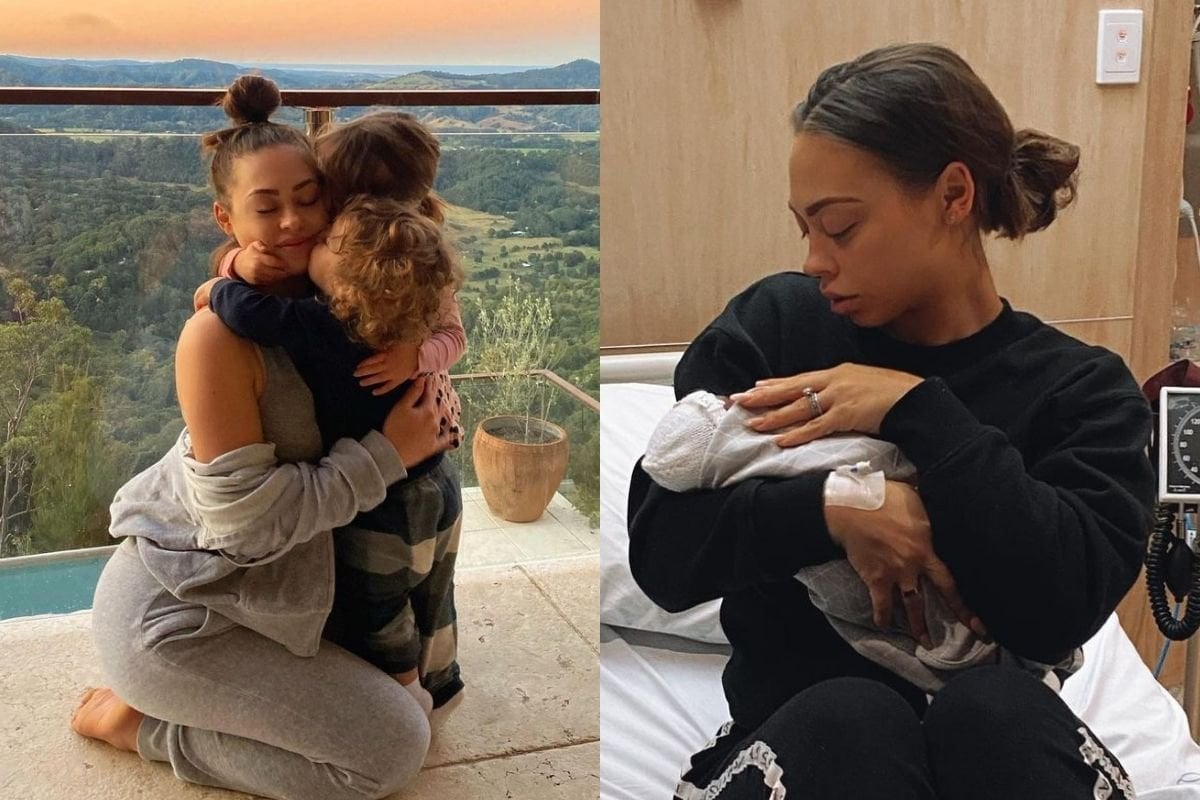 This post deals with stillbirth and might be triggering for some readers.
Emilee Hembrow's third pregnancy had been textbook perfect. With zero complications and all signs pointing to a healthy baby, the influencer and mother of two was eager to meet her newest arrival - a boy, who she had named Jamal.
"I had a really healthy, low-risk pregnancy. I've had two other pregnancies that were also really normal," Emilee told Mamamia.
However, at 29 weeks, baby Jamal was stillborn.
Watch: Bree and Evan talk about their stillborn son Archie. Post continues below.
Sharing the heartbreaking news with her 1.1 million followers on Instagram, the sister of fellow influencer Tammy Hembrow posted a drawing of a crying mother with an angel - striking a chord with mothers going through the same thing.