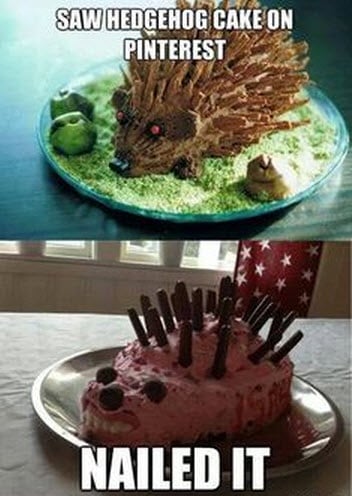 Cake fails will make your day. Every. Damn. Time.
UPDATE: 
It has come to our attention that there's actually a pretty great story behind this cake fail – and it's something that we need to acknowledge.
The cake was created by Icing Smiles, Inc. which is an organisation that bakes cakes for terminally ill children and their families.
The baker, known as Lisa, has taken the comments with grace and humour. In one Facebook comment, she mentioned that Elsa had returned from rehab, hence the cake fail.
Lisa says she doesn't care about the criticism because she knows she made a child happy.
And really – that's all that matters.
Mamamia previously wrote… 
We all know what Elsa from Frozen looks like, right?
She's a babe.
If you put her into cake form, she still looks good.
That's the kind of cake every Frozen fan would love at their birthday party.
One family appeared to have ordered it for their child's party. An image was posted on Reddit on Sunday, with the caption, 'the cake that was ordered and the cake that arrived.'
So close.
Looks aren't everything. Right, Elsa cake?