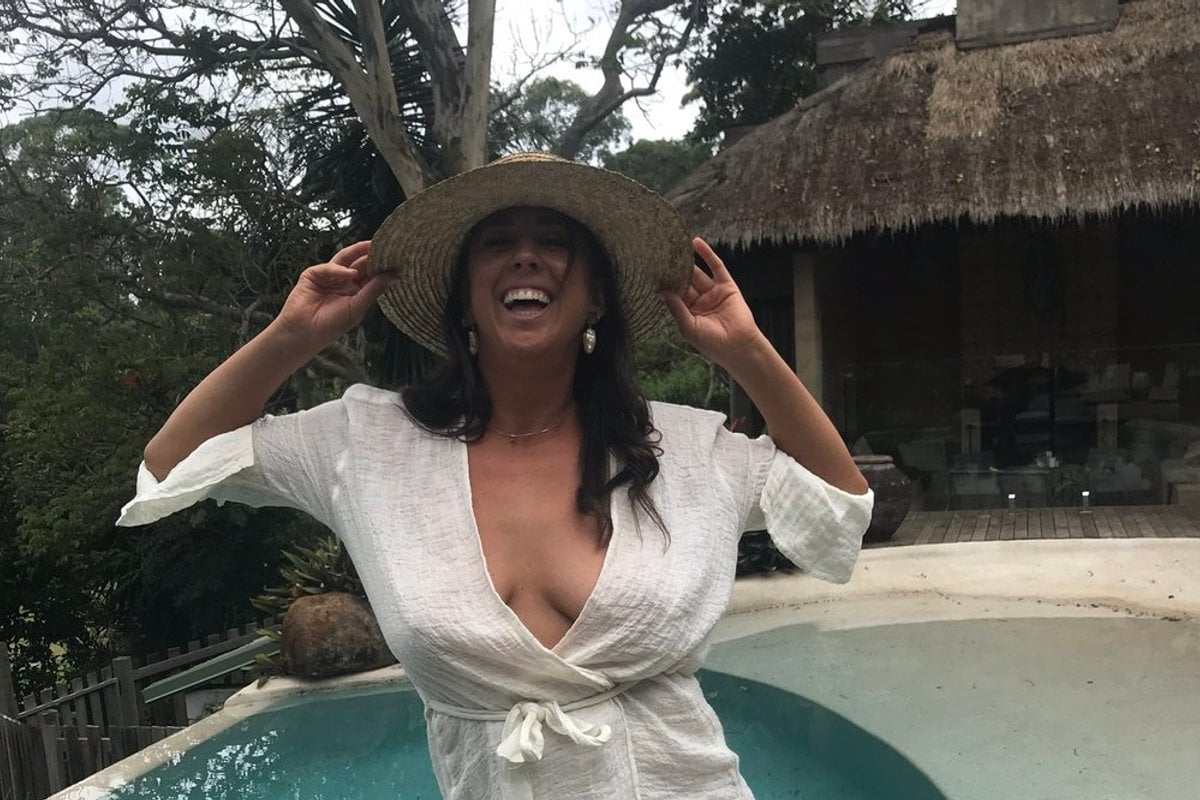 The first time Ellie Sedgwick became insecure about her vulva was when she was in high school. The boy sitting behind her tapped her on the shoulder and handed her a note. The note read: Do you have an innie or an outie?
"That was the first time I realised that mine was maybe different," Ellie tells No Filter host Mia Freedman. "It was the start of my insecurities."
The now 32-year-old, who grew up on the Northern Beaches of NSW, says the beach culture of her childhood and teen years meant that she was possibly more aware of her vulva than other people her age.
"I was always hanging out with big groups of boys and would often hear the chat about the girls they'd slept with the night before. Two of my best friends growing up have had labiaplasty. One when she was 16 and then again when she was 18. And then another one had it when she was 18. And so I think that there was something about the boys we hung out with, maybe, and the girls, that there was this ideal way that your vulva should look," she explains.
"My friend [who had labiaplasty] actually showed her mum and said, 'Why do I look like this?' And her mum said, 'Oh, I did as well. And I don't want you to go through what I did,' feeling like it was not sexy or blah, blah, blah, and she took her and gave her permission [to get the labiaplasty]. 
"My friend doesn't regret it at all. She's happy with her labiaplasty. But we always laugh and say, 'Imagine if we had all spoken with each other about it'."
Listen to Mia Freedman's full interview with Ellie Sedgwick on the No Filter podcast below. Story continues after audio.
While speaking about vulvas wasn't the norm when she was a teenager, Ellie says things have changed since then, mostly due to social media. And while porn is often pointed as the reason why so many people are insecure about their genitalia, she thinks there is another reason.
"This is just me speaking from my personal opinion - I had never watched porn growing up. And so I don't blame the porn industry. I think that now especially there's so much amateur porn, you can find anything online. And so I don't actually think that that's where a lot of insecurities are coming from," she says.
"For me, it was not seeing other vulvas. And then the ones that I did, in Playboy or anything, had been edited and photoshopped. I'm very bisexual, I've never been straight, and so the few girls that I was sleeping with when I was starting to explore had that kind of designer vagina, as they call it. A Barbie vulva."
A "Barbie vulva" was pretty much the description of the first vulva Ellie ever saw - that of her best friend Ella.