"The disease attacks everything, it's not just a physical condition – its mentally and emotionally taxing. If I'm not losing all my energy to the physical battle, it's being drained by guilt and grief.
"I'm a sexually active woman and I cherish that pleasure and relief, but sex has been somewhat tainted by the disease. It's painful and embarrassing at times and it makes me feel out of control.
"It affects me daily. I'm always tired, stressed and wondering what this new thing my body is doing is all about and how seriously I should take it. I'm always in pain which makes me irritable and sometimes I simply can't be socially normal with people."
***
Ellie Kammer is a 26-year-old visual artist based in Adelaide. She also has stage 2 endometriosis.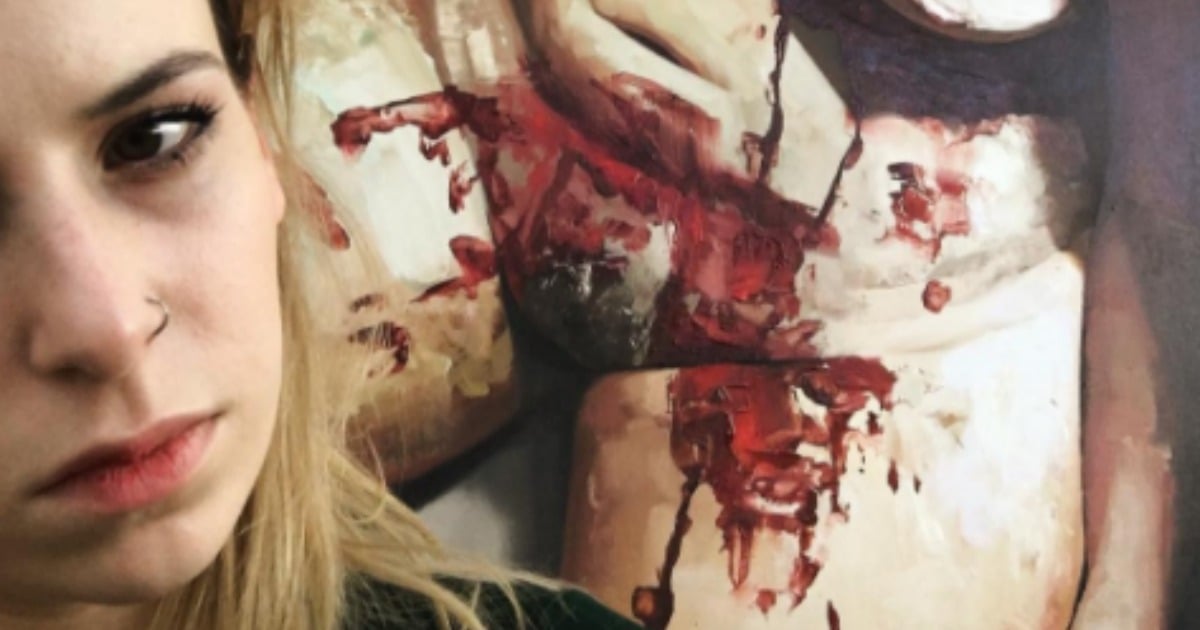 Diagnosed through a laparoscopy in 2015 after years of symptoms such as month-long periods, depression, violent abdominal pains and large blood clots, putting a name to her pain provided little comfort.
"The disease is incurable so the costs are ongoing," Ellie told Mamamia.
"I've had two surgeries, multiple visits to the ER, countless visits with my GP and Gynaecologist - I have to make lots of considered choices everyday most people wouldn't have to waste their energy on so that I keep myself comfortable."
After undergoing her first surgery to treat the disease affecting over 176 million women worldwide, Ellie hardly recognised her own body. So she painted it.