Since she came out publicly during a speech for the Human Rights Commission in 2014, Ellen Page has used her profile to advocate for the rights of LGBTQI people. To seek respect, representation, to help eliminate prejudice.
That's why when she looks back on arguably her most lauded role in the 2007 film Juno, there's one line that stands out. One among the dozens that fans still quote ten years on.
It comes after Mark (Jason Bateman), the man who plans to adopt her unborn baby, suggests Madison as a potential name for the child.
"Madison? Wait, hold on…" Juno says. "Isn't that, like, a little gay?"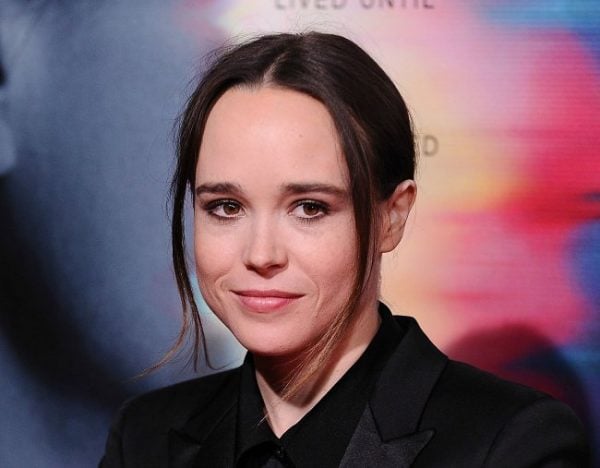 Speaking to Bustle, the 30-year-old said she wishes the 'joke' had never made it to the big screen.
"It wasn't something I totally registered at the time, but, of course, now that I'm older I do," she told the outlet.
"So many movies I loved as a kid are just rampant with homophobia and transphobia and biphobia, and I'm not excusing it by any means."
In fact, in a recent fundraiser in which the cast performed a live-read of the script, Page refused to say the line.
Country music star Beccy Cole on finding love with her partner. (Post continues below.)

Page, who was raised in Canada, working actively to change the conversation around LGBTQI issues in pop culture; from its content, to who is having it, and how.
Her 2016 documentary travel series Gaycation, for example, saw her and co-host Ian Daniel explore the diversity of queer culture around the world. It's storytelling like that Page now has her sights set on.
"I'd love to continue to produce. I enjoy that, and I'd like to learn more about it. I'd like to keep creating something like Gaycation," told Bustle, adding "I guess, just in general, [I'd like to] be able to have control."