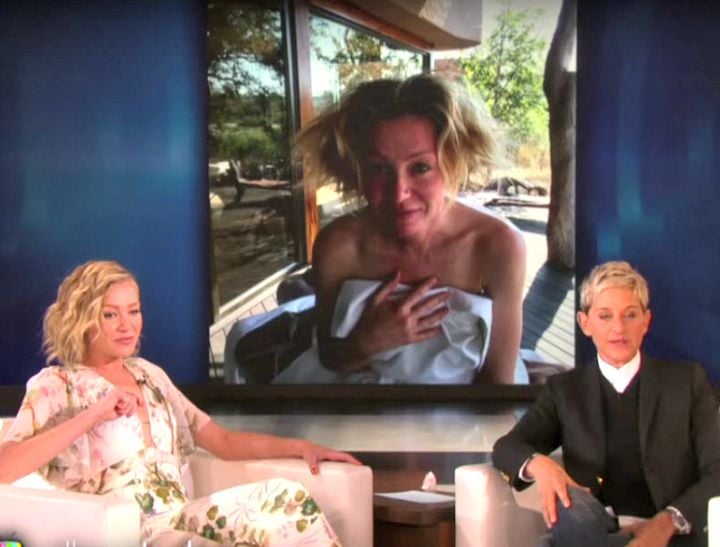 They're one of our favourite celebrity couples – and once again, Ellen DeGeneres and Portia de Rossi have proven their killer sense of humour.
DeGeneres invited her wife of seven years on to her talk show this week. Things started off friendly enough, with Ellen and Portia challenging comedians and fellow celebrity couple Melissa McCarthy and Ben Falcone to play The Not So Newlywed Game to discover which couple knew each other best.
WATCH the video below. Post continues after video…
But then, Ellen decided to "interview" de Rossi – by sharing photos of all of her bad hair moments. With the entire world.
This is what Ellen had to say:
"I take pictures of Portia all the time, because she's pretty… but sometimes…because she has hair that is very, very thick, there are hairstyles that occur that I just go, 'I just have to take a picture of this'."