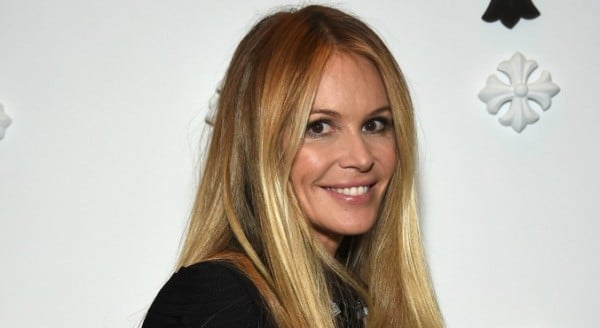 Image via Getty.
She was one of the original supermodels alongside Naomi, Christy and Linda, but now that's she's 51, Elle Macpherson has realised that her looks are secondary to how she feels inside.
Speaking to Sunrise while in Australia for a quick trip to promote her health product, Super Elixir, the Australian supermodel spoke about her body confidence.
There's one thing being 20 and gorgeous with legs up to your armpits and beautiful tight skin, and there's another thing to be 51," she explained to Samantha Armytage. (Post continues after gallery.)
Elle Macpherson on Instagram
And the model-turned-businesswoman has some great advice for anyone feeling a similar way as they get older.
"Finally you get to the stage and say, I have been known to be one of the most beautiful women in the world and felt really not confident and sure of myself," she explained.
"And as I've matured, what I realise is it doesn't really matter what I look like, the most important thing is how do I feel."
Now, Macpherson says she pays a lot more attention to staying healthy from the inside.
RELATED: Elle Macpherson carries a urine tester everywhere she goes. What, don't you?
"When I started sleeping more and relaxing a bit more in my life and looking after my nutrition… good nutrition can change everything. I hadn't really understood how deprived my body was," she said.
But despite this, it's refreshing to hear that the mother-of-two has a healthy attitude when it comes to treating herself too.
"I don't think it's naughty, so yes I do," she said when asked if she ever gives into temptation with more high-calorie foods. "I have a sweet tooth."