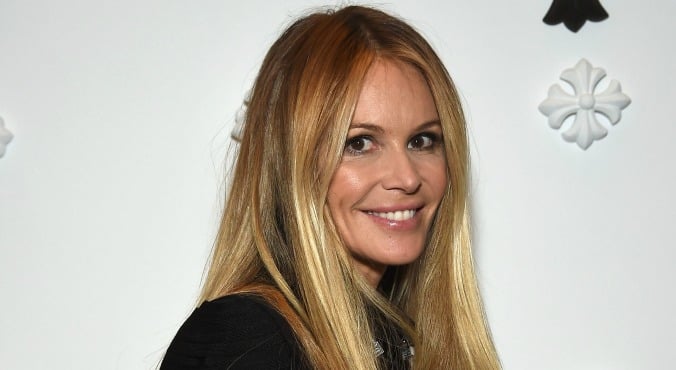 Image: Getty.
Admit it: there's something a little bit pervy about discovering what famous women carry around in their handbag.
It was recently revealed Kate Hudson always carries a skipping rope with her; meanwhile, supermodel Barbara Palvin told The Glow last month she always has Chanel Chance perfume and hand sanitiser somewhere in her bag.
RELATED: The magic green powder that will turn you into Elle Macpherson
However, the award for the most surprising handbag content has been well and truly claimed by Elle Macpherson. During an interview with the London Evening Standard, the Aussie model casually mentioned she carries around a pH balance urine tester kit. (Post continues after gallery.)
Elle Macpherson on Instagram
Well, that certainly puts the 13 rusty bobby pins and rogue sticks of chewy lurking in our bags to shame.
"[I use it] to check that I'm in an alkaline state. I believe that most ailments come from having an acidic body," the 51-year-old mum of two said. That's dedication. Remind us never to stand in line for a nightclub toilet behind Elle Macpherson.
RELATED: What the colour of your urine says about your body.
This might strike you as unusual, but the women formerly known as 'The Body' is not alone in these pH-related concerns — she swears by the Alkaline Diet, which has also found a fan in Victoria Beckham.
The diet, which promises benefits including weight loss, improved energy and reduced risk of chronic illnesses, advocates increasing one's intake of alkaline-promoting foods like fruit and vegetables. (Post continues after gallery.)