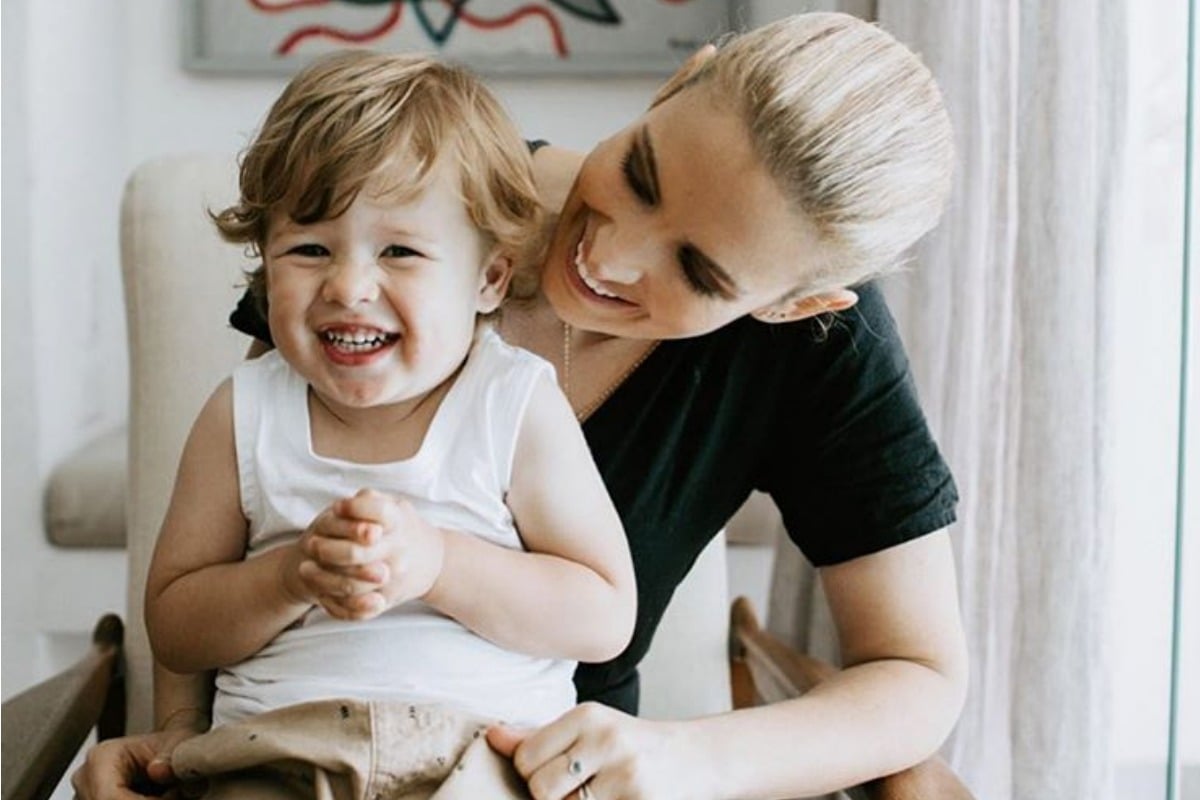 "10 years ago I would look at my body and go ugh wish that was a bit skinnier, or I wish that was a bit more this or that. Now I look at it and think you're f****** amazing."
Nearly three years after finding out she had leukaemia and she was pregnant all within 48 hours – Elle Halliwell has been told she is cancer free.
As you can imagine, she couldn't be happier.
"I was at home by myself and I did a little happy dance in the lounge room," Elle told Mamamia of the moment in mid-January when she found out.
Last year Elle spoke to Mia in an episode of No Filter. Post continues after podcast.

"I just feel so much more positive and excited about the future. I feel like I can now start planning. It makes you feel just a little bit lighter in my mind," she explained. "It was like a tonne of bricks just left my body."
When Elle had found out she was pregnant just two days after she found out she had chronic myeloid leukaemia, she was forced to make a choice.
Abort the baby and start treatment or risk her life and keep the baby. She chose the latter.
"I feel really proud of myself for getting through it. I guess I look at myself and who I was then and I feel sorry for that person.
"At that point I didn't know what I was capable of. I had in many ways pretty low self esteem. If at the time you'd asked me if I could get through something like that I would have absolutely said no, and so now I look at me today and I realise am such a strong person and I can tackle anything," said Elle.