Actress Elisabeth Moss has shared what is was like to film some of the most challenging scenes of her latest series, The Handmaid's Tale, saying, "you can't be there. You can't experience it."
Speaking as part of a Hollywood Reporter roundtable that included Reese Witherspoon, Nicole Kidman, Oprah Winfrey, Chrissy Metz and Jessica Lang this week, the 34-year-old said when filming the numerous rape scenes included in the 10-part series, her approach was to stay as true to the experience as possible.
"I just thought, 'What would one do in this situation?' Which sounds so oversimple, perhaps, but I was just like, 'If you were being sexually assaulted on a regular basis and you knew there was nothing you could do about it, what would you do?'" she said. "There's no escape and you can't fight back. And so I thought, "Well, she would probably try not to be there — try to go somewhere else."
Moss continued, "You can't be there. You can't experience it. You wouldn't make it. Which happens to women in that world; they don't make it. So I was trying to show that she wasn't there. And in the shooting of it, it was really important for us to have it be extremely clinical, mechanical; there's nothing remotely sexual about it. It was really important to show it exactly for what it should be. That no one is enjoying this. That all three parties are in a terrible place."
Listen: Laura Brodnik, Clare Stephens and Katy Hall deep dive on everything about The Handmaid's Tale. Post continues... 
Released via Hulu in the US in April, and arriving on SBS in Australia on July 6, The Handmaid's Tale tells the story of Offred, a woman living in the totalitarian society of Gilead (formerly the city of Boston), where women are considered to be the property of the state. In a bid to increase birth rates, fertile women are given to senior-ranking state families, where they are forced into sexual servitude and raped until a child is conceived.
Offred, (played by Moss) however, remembers her life before the state rose to power and battles to survive in the new world.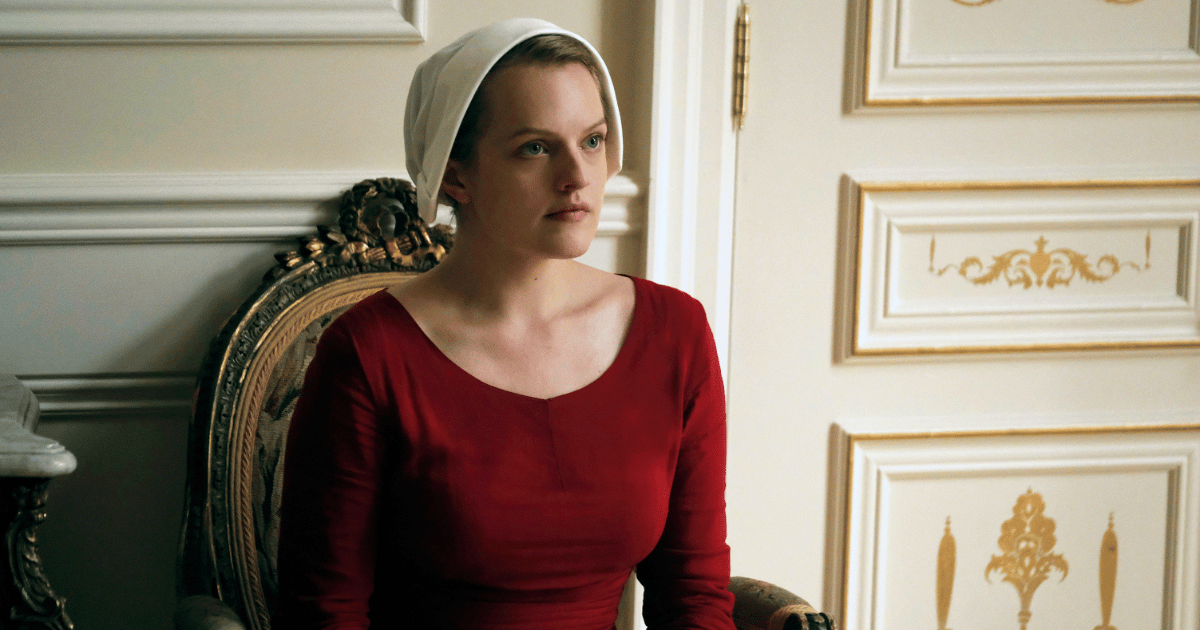 When initially offered the role of Offred, Moss says she hesitated and took over a month to sign on to the project (which has gone on to be met with worldwide critical acclaim).
"I wanted to make sure that we were going to do the book justice and do it in the way that it should be done or we were going to get in trouble," she said. "I don't have any fear with scary stories. That's what I want to do. But I took six weeks to say yes because I wanted to make sure we were going to do a good job."
Listen to the latest episode of The Binge.