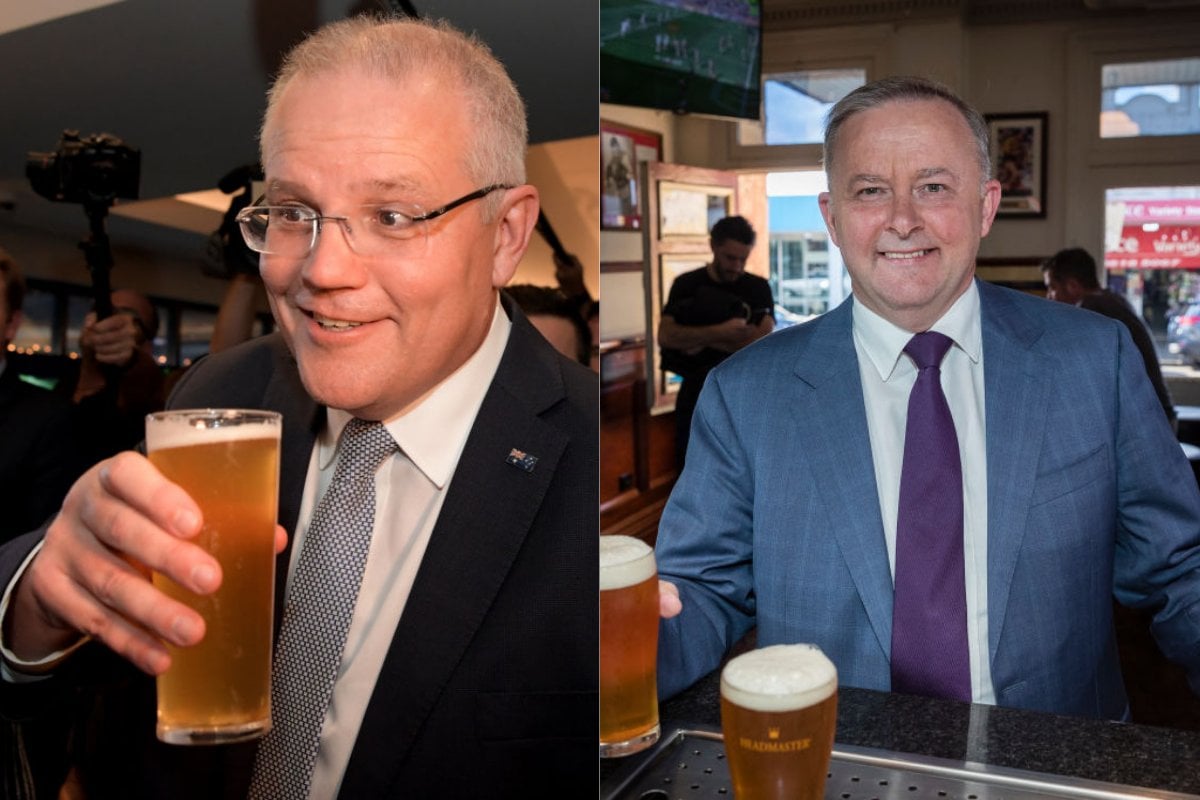 Hey, remember when Prime Minister Scott Morrison broke out the ukulele and sang April Sun in Cuba while his wife Jenny and daughters Lily and Abbey provided backup vocals in the most awkward family roundtable sing-a-long of all time?
Of course you remember - it was only a month ago. But just in case you need a refresher, here's the video to, um, delight your senses.
Was it cringe-worthy or relatable? Prime Minister @ScottMorrisonMP has raised a few eyebrows by playing 'April Sun in Cuba' by Dragon on the ukulele in a pre-election interview. pic.twitter.com/OJZzuyao8v

— Sunrise (@sunriseon7) February 13, 2022
Morrison wasn't just singing because he wanted to show off his ukulele-playing abilities on 60 Minutes; he was quite literally singing for his supper.
Whenever you start seeing stories about prime ministers and opposition leaders doing things that you know they do but don't really want to know about, you know it's an election year. They're scrambling to either keep the top job or get into it. To do this, we the voter must suddenly be made aware that politicians are HUMAN BEINGS WITH THOUGHTS AND FEELINGS. They're just like you and me. They understand us and our hardships. They want to help make things better for us. They LOVE us.
Break out your ukulele, Mr Prime Minister: let's all sing Kumbaya together.
We've still got a number of weeks to go before we're lining up at the polling booths to cast our ballots (Australia's last federal election was held on 18 May 2019 and this year's election will be held on or before 21 May), so unfortunately we will have to bear witness to more strange phenomena from our politicians before then. 
Puff and fluff.
With the horror of Morrison's aforementioned 60 Minutes interview still relatively fresh in our minds, it's only right that opposition leader Anthony Albanese should level the playing field by providing his own puff piece. A few days ago, he also appeared on 60 Minutes, sans ukulele.
Caught up with @karlstefanovic to show him my local neighbourhood and more for 60 Minutes last night. pic.twitter.com/1IQksJ7Qhz

— Anthony Albanese (@AlboMP) March 13, 2022