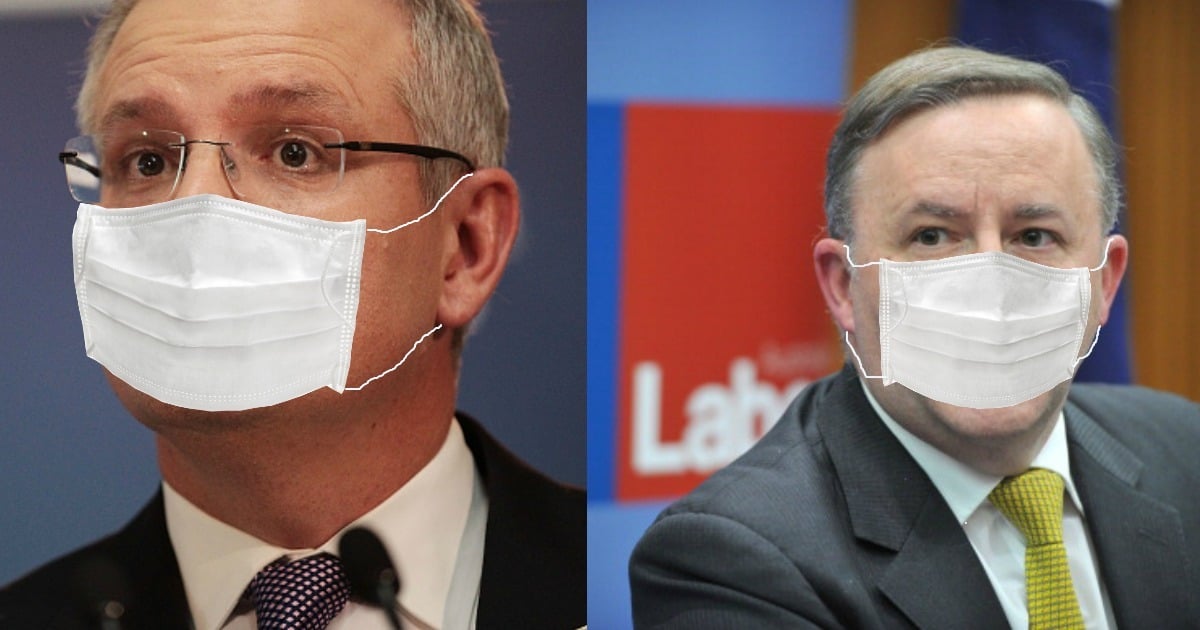 For the last couple of weeks I've had a running joke about this election with a girlfriend. If I ask her what she thinks of what Malcolm Turnbull or Bill Shorten or Scott Morrison or Barnaby Joyce or Anthony Albanese, Eric Abetz, Christopher Pyne et al just said about Health or Jobs or The Economy or Kissing Babies or Whatever she answers:
"You know what? He looks like my dentist."
Then, when she asks me what I think about Tony Abbott, Peter Dutton, Wayne Swan [insert name of male politician who looks like a dentist – this should really be a drinking game] on the campaign trail, I look perplexed at her for a moment and say:
"Hmm. Did he just say something about The Economy? I thought that guy was my dentist."
"Am I going to need any fillings today?" Image via Getty.
Then we roll around on the floor laughing at each other.
Get it? They all look like dentists (maybe you needed to be there from the beginning of this routine). We've even sent each other pics of the pollies with white hygiene masks photo-shopped over their mouths.
"Ah yes, he just did my back filling."
"He says I need a crown, but I think it's a money grab."
"Seriously, if he tells me one more story about his family holiday to Fiji and that his mother-in-law loved the buffet."
We roll around on the floor some more.
Politician or dentist!?! Image via iStock. 
Apart from the fact we obviously have a future in sitcom script writing, I don't think we are too off the mark about all those male politicians and their similarity to dentists. These last weeks have been overflowing with sterile looking middle-aged men who are moving their mouths, half smiling at me because they want to convince me about a course of teeth whitening restrictions on tax concessions for investors or no restrictions on tax concessions, and all I can think of is, "When will this be over? When is someone going to ACTUALLY say something that grabs me? How much longer do I have to be here?"