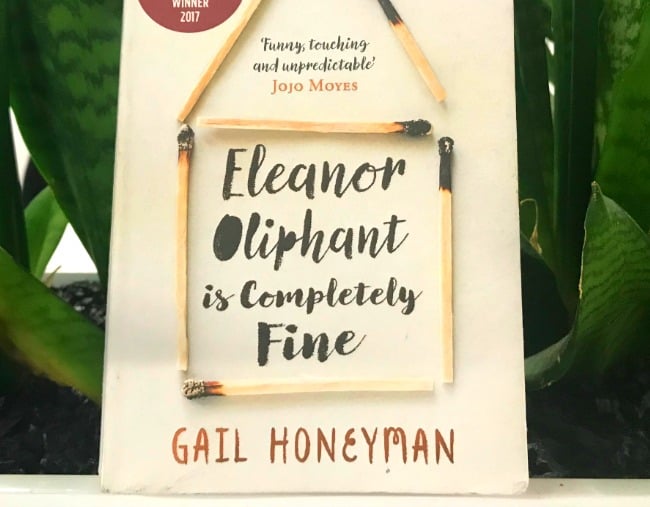 SPOILER ALERT: If you haven't read 'Eleanor Oliphant is Completely Fine' and intend to, do not read on. This is, after all, an article about the ending.
When I finally opened up my copy Eleanor Oliphant is Completely Fine on holiday last week, I was pumped to sink my teeth in. I'd heard nothing but good things – from friends, colleagues and many, many Facebook posts.
Largely, I devoured it. Thirty-year-old Eleanor is a fiercely independent, curious character you slowly grow to love.
Every week of her life in Glasgow plays out exactly the same. She works an uninspiring office job Monday to Friday, she takes 15 minutes every Wednesday evening to speak with her imprisoned 'Mummy' on the phone, and she spends her weekends cooped up inside her tiny apartment eating supermarket pizza washed down with two bottles of vodka. She is a woman who avoids social contact, who loves her houseplant named Polly, who has the most terrific vocabulary but doesn't recognise massive pop culture references (such as Top Gear, SpongeBog Squarepants and 'mofo'), and who thinks 'Bobbi Brown' is lazy for never showing up to work.
It quickly becomes clear she is absolutely not 'completely fine'. She is profoundly lonely. ("I took one of my hands in the other, tried to imagine what it would feel like if it was another person's hand holding mine. There have been times where I felt that I might die of loneliness.")
That is, until she meets Raymond, who shows her the importance of kindness and, most crucially, her life can be much happier – she deserves it.
Through the book, as their friendship develops, you watch Eleanor allow herself to confront her complex past. Piece by piece, you begin to fill in the gaps of the terrible trauma she endured. It is a novel full of lump-in-your-throat moments that leave you feeling both desperate sorrow and intense warmth. And I couldn't get enough of her clever social commentary (her take on the bikini wax is the actual greatest).