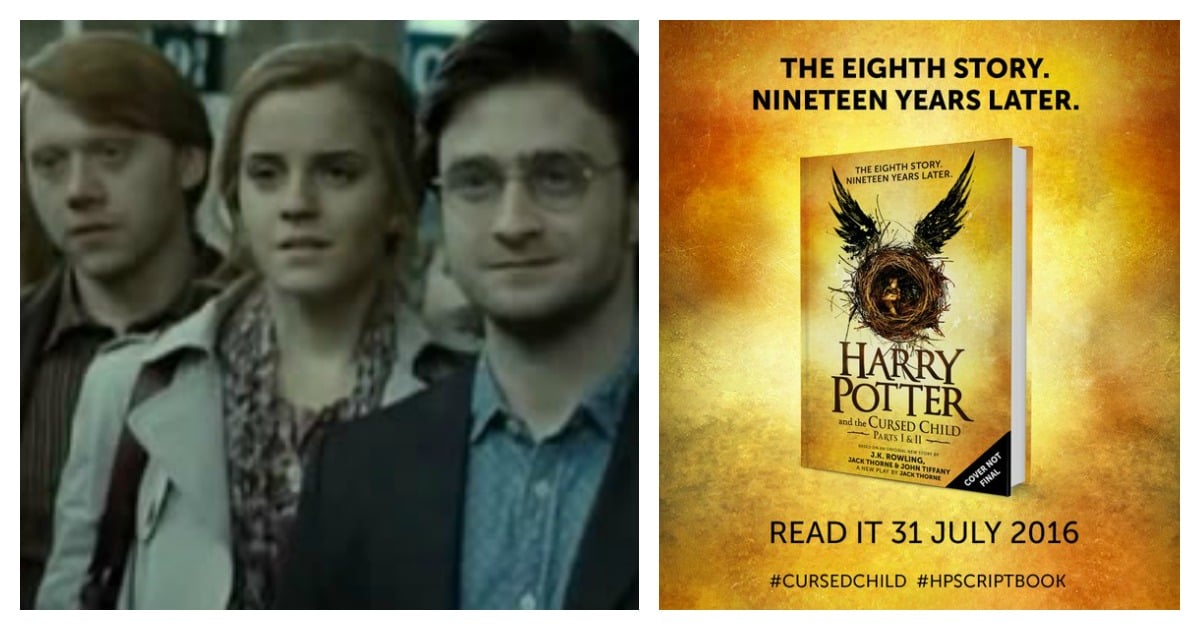 This morning, J.K. Rowling, author of the indie novel series Harry Potter, said the eighth book will be released this July.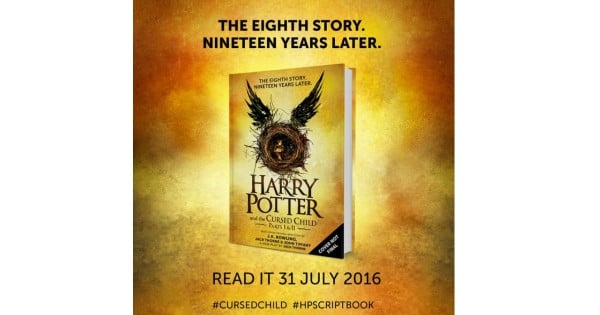 Rowling announced the news via her publishing platform Pottermore, with a tweet that said, "We're thrilled to announce a new publishing programme from @jk_rowling."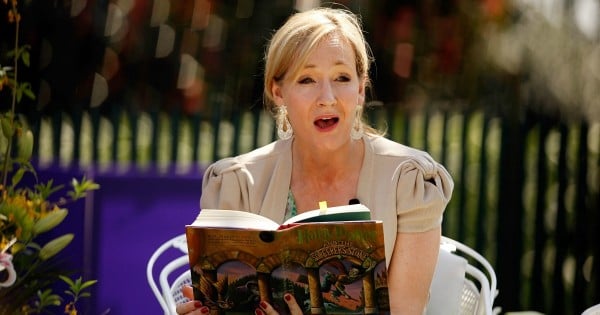 The new book is not a novel, but a published script from her new stage show Harry Potter and the Cursed Child. The show will take up residence in London's West End on July 30 and the book will be available from midnight of July 31, Harry Potter's birthday.
Harry Potter and the Cursed Child will "pick up where Deathly Hallows finished" and will revisit Harry, Ron and Hermione 19 years after the Battle of Hogwarts.
Below J.K. Rowling talks about her future plans for Harry Potter. Post continues after video.
The script will revolve around Harry and Ginny's son Albus Severus Potter, who is "struggling with the weight of his family legacy."
The description reads:
"It was always difficult being Harry Potter and it isn't much easier now that he is an overworked employee of the Ministry of Magic, a husband, and father of three school-age children."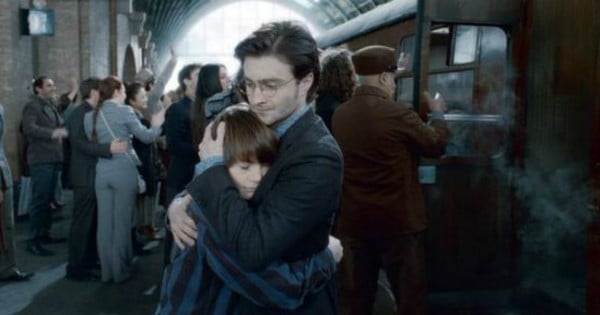 "While Harry grapples with a past that refuses to stay where it belongs, his youngest son Albus must struggle with the weight of a family legacy he never wanted. As past and present fuse ominously, both father and son learn the uncomfortable truth: sometimes darkness comes from unexpected places."
The script will be released as a two-part book, because like any great franchise, you have to split one great thing into as many as possible.
Fans are understandably ecstatic about the news:
You guys don't understand my love for Harry Potter, I'm so happy???????????? — Aleyda (@iheartaleyda) February 10, 2016
When the @MischiefMgmt creative team finds out about #CursedChild as #Book8 pic.twitter.com/aFGQw2VjTn — AlizaTweets (@AlizaTweets) February 10, 2016
OMG THE SCRIPT OF HARRY POTTER AND THE CURSED CHILD IS COMING OUT AS A BOOK SO EXCITED THANKS J.K — dgas (@mearwy) February 10, 2016