Dear Stranger From the Park,
F**k off.
Do you know how many times I've told a complete stranger to politely F off since having a child.
In the form of a smile and awkward shruggy movement.
Because strangers often ask me: "What birth control are you on to stop this?" or "maybe he just needs more food he's a big growing boy?"
So many times.
And frankly I'm sick of it.
I'm sick of feeling like I'm not a magical, mammary, mothering unicorn.
I just wanted to get this off my chest.
Because I'm so quiet about everything else. HA!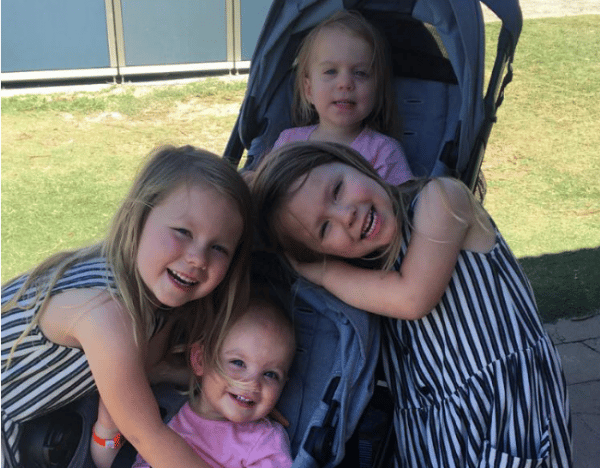 So I'm sitting at the park the other day and a woman takes one look at my one year old eating dirt and says: "Oh isn't she walking yet? That's odd, and she's getting dirt inside her mouth."
Now at this point I'm almost positive this woman isn't aware that I'd had a total of 45 minutes sleep in a week, that I had just drank my second cold coffee in 14 minutes and I had managed to get four children out of the house and to the playground clothed.
F*CKING CLOTHED!
Because I'm fairly certain if she had have known all of that information she would have just handed me my gold medal and sash and got the on with her day. I stared right back at her face and said nothing. I said nothing for so long that se scuttled of awkwardly.
That was probably for the best. She probably thought I was crazy.
She'd be damn straight. I have six children, and they're all mine out of my special bits and then I made the brave decision to take four of them out with me in a public place where people could see us.
All I am saying is, I would not fight me in a bar.
So here it goes, annoying park stranger (just to clear things up):
Number one: There is nothing "odd" about my daughter not walking.
Number two: Hello, complete stranger that has only been sitting here for four seconds and knows nothing about myself or my daughter, how can I help you with your enquiries?