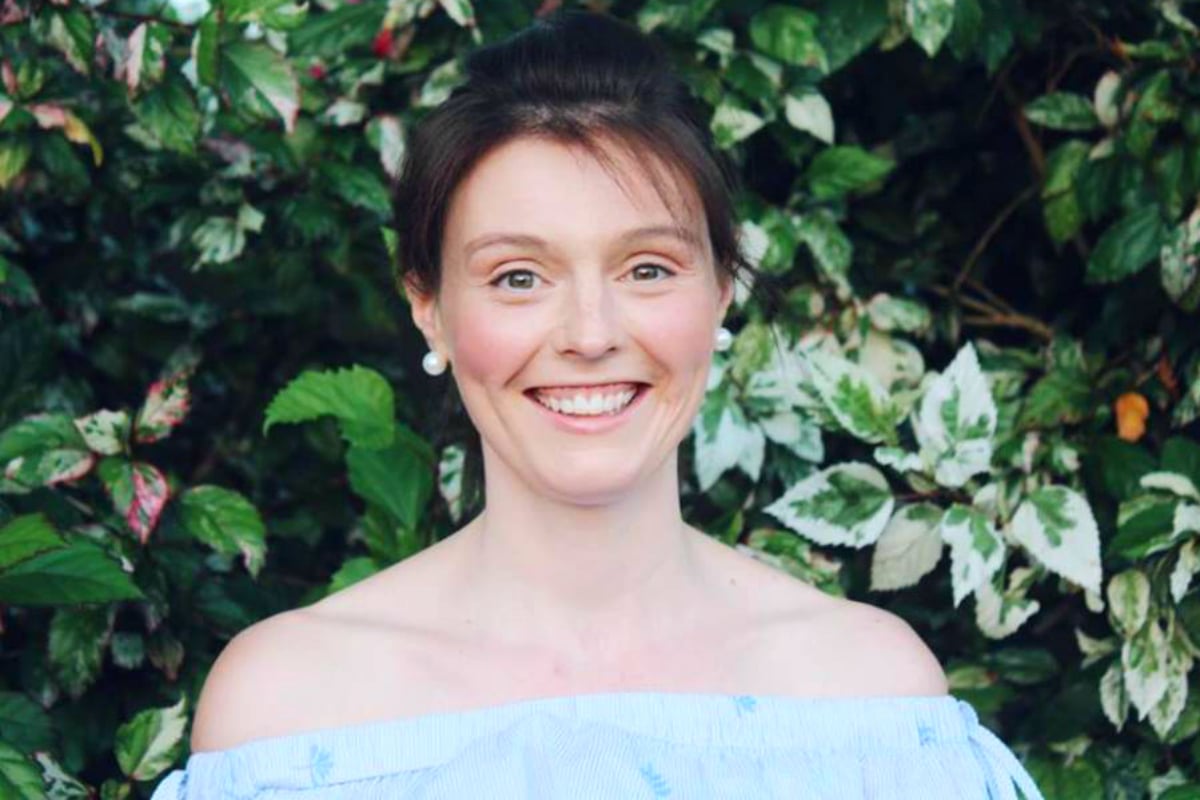 When Kate Anstee was almost killed in the Mumbai terrorist attack in 2008 she had an age-old epiphany: life is short.
"That near-death experience really gave me the sense that life is just too short to not at least try to make a difference in both your own life and other people's," Kate said.
So when the right idea came along – creating toolkits for new parents – she knew it was time to start her own business.
Here, she and the rest of the team at Take My Hand, chat to Mamamia about how their helping struggling parents overcome the overwhelm.
Tell us about Take My Hand. What is it?
At Take My Hand, we are passionate about making it easy for new parents to give their baby the best possible start in life. It is a weird dichotomy that the first year of a child's life is the most crucial in terms of development, but is also the time when parents are most likely to be overwhelmed and to struggle to meet those developmental needs.
Our BestPlay Box provides parents with a toolkit of expert-developed activities, and carefully selected toys and books, delivered every three months for that all-important first year.
It's the brainchild (yup we went there) of Kate Anstee, an ex-corporate lawyer and mum of two who was absolutely floored by what she was supposed to be doing when her first daughter arrived.
Take My Hand's experts include Jane Hely, who is peer recognised as one of Australia's best early childhood educators, and Susan Coker, a child librarian with more than 20 years experience.
20 Likes, 0 Comments – Take My Hand (@takemyhand_au) on Instagram: "WIN A BOX! We are SO excited to be featured in @pindaraprivatematernity's latest competition. Just…"
What made you want to start your own business?
We wanted to start Take My Hand, for so many reasons. The main reason was our genuine desire to help new parents. When our founder Kate had her first baby she realised that she had absolutely no idea about how to access age-appropriate resources that matched her daughter's developmental needs.
She kept thinking, 'there has to be a way to make this easier'. And we feel that with our BestPlay Box, now there is. However, Kate also wanted to start Take My Hand for herself. Having survived being shot in the Mumbai terrorist attack in 2008, she had vowed to herself that one day she would use her second chance at life to follow her entrepreneurial dreams.
"It just took me 10 years to come across an idea that really resonated with me and a clear pathway of how that was achievable with everything else that was going on in my life," Kate said.
"When the Lady Startup Activation Plan came along I knew it was 'now or never' and in 2018 Take My Hand was launched."
How did you come up with the name?
It was actually one of the easiest decisions we made! We were inspired by one of our experts Jane who has been an early childhood teacher for almost forty years. "Will you take my hand Miss Jane?" is one of the things that children most often say to her and for us it completely captured the support and sense of guidance that we want to give to both parents and babies.