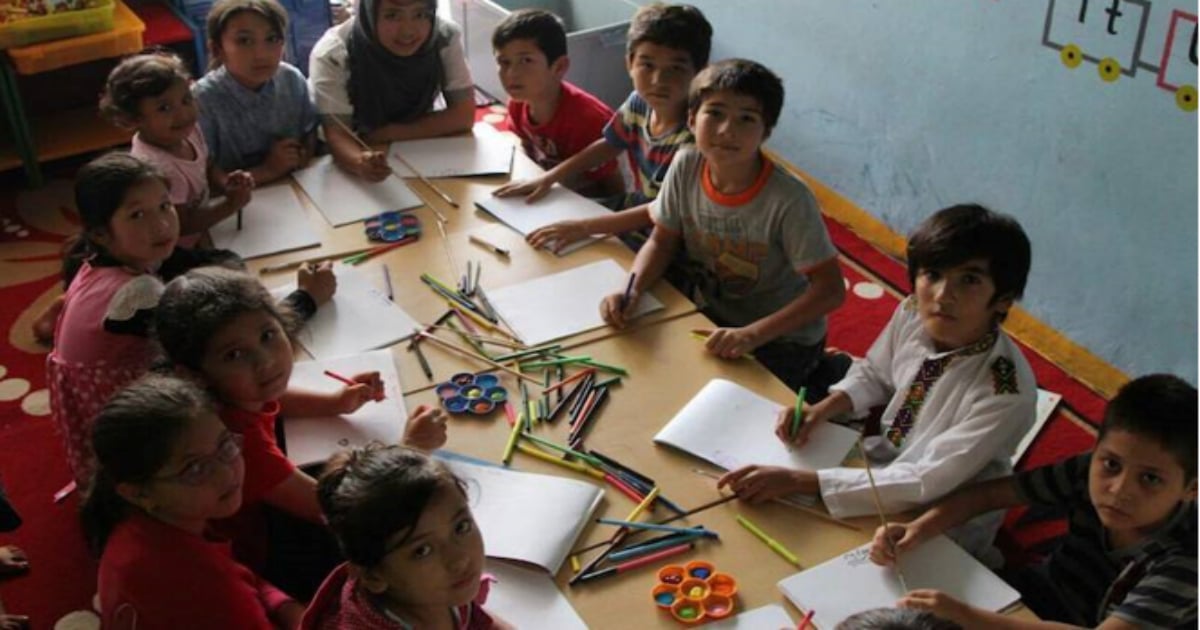 By Kobra Moradi
In August 2014, Hazara refugees in transit in Indonesia established the Cisarua Refugee Learning Centre (CRLC). It started with 40 students, in two small rooms at one of the refugee women's house. From there on, it has grown to provide education for more than 100 students. The school is run by refugees and has played a significant role in their lives.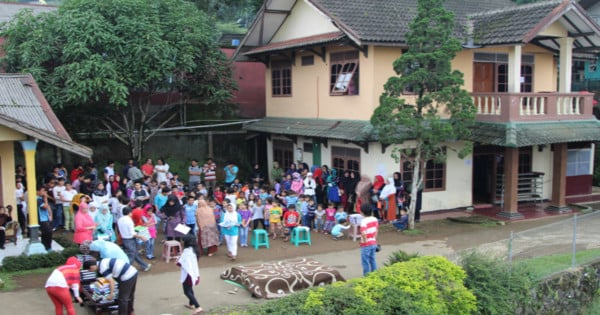 Cisarua Refugee Learning Centre in Indonesia. Image: Supplied.
On the 16th of December last year, I flew from Australia to Jakarta to teach English at the CRLC. It was 2 am when I arrived in Bogor. It was pitch dark; the rain was pouring down, my heart was racing, and my stomach felt empty. The family I had arranged to stay with greeted me at the door with big hugs and kisses.
Inside, I sat next to a green wall. Behind me was a big painting of scattered birds and a girl holding her face with her wild hair flying in all directions. After taking a sip of tea, I pointed at the painting and acknowledged, "this is amazing." The mother said proudly, "it is my Farahnaz's work."
Farahnaz is an art teacher at the Centre. She has had no formal art training but she discovered her love for art as a way to express herself.
The 18-year-old talked about her past and experience of displacement. She fled Afghanistan with her family in 2013 and arrived in Indonesia at the end of the year.
"My country destroyed my childhood. It failed to shelter me. Sometimes I wish that I would wake up in a world where there is no Taliban, no war, and no children crying."
Farahnaz is an ethnic Hazara. There are many Hazaras stranded in Indonesia.
Members of the ethnic group have faced persecution, and discrimination in their native country, and have been the constant victim of piecemeal suicide attacks in their neighbouring country Pakistan. This has caused many to flee their country and seek refuge and by whatever means.
I spoke to Khadim Dai, one of the co-founders of CRLC. Before arriving in Indonesia, he lived in Quetta, Pakistan. He remembers the deadly explosion that killed two of his best friends.
"It was early in the morning. I was rushing towards the school when I heard a big explosion. I buried my head between my arms and crouched my body next to a wall. Everyone began screaming and running. There were wounded and dead bodies everywhere. My body was numb as I stood and watched the mayhem."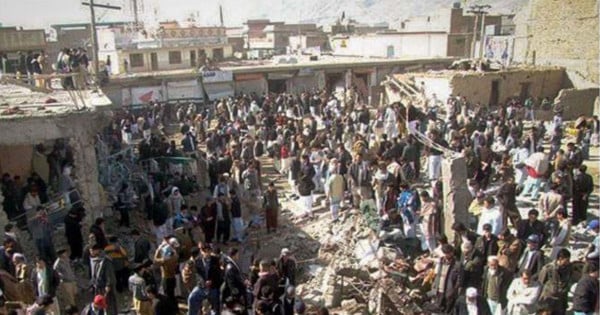 "My body was numb as I stood and watched the mayhem." Image: Supplied