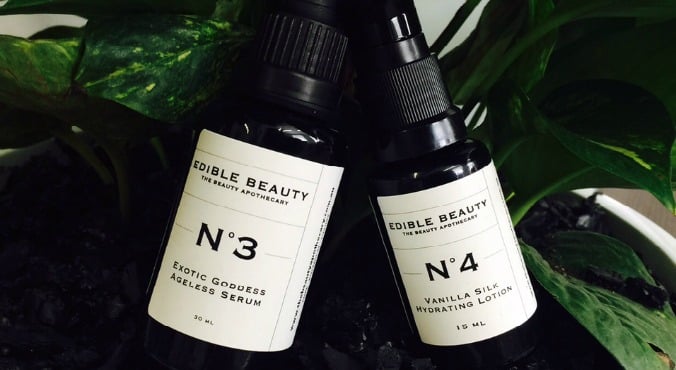 Image: supplied. 
After being diagnosed with type one diabetes when she was eighteen, Anna Mitsios began on a path to try and manage her condition. Working in finance, Mitsios became more and more interested in nutrition and naturopathy, before studying a lot of alternative medicine practices. And along the way she also became really conscious of what she was putting on her skin.
And thankfully she did, because the result? The up and coming incredible skin care company, Edible Beauty Australia, available at Sephora.
The range is what its name suggests: edible skin care products. Obviously we wouldn't actually recommend eating them, it's more of an emphasis on the fact that natural ingredients are used. But damn they smell good.
Mitsios has included herbal beauty elixirs and wild-crafted exotic teas containing therapeutic botanicals, all designed specifically to create healthy, glowy skin.