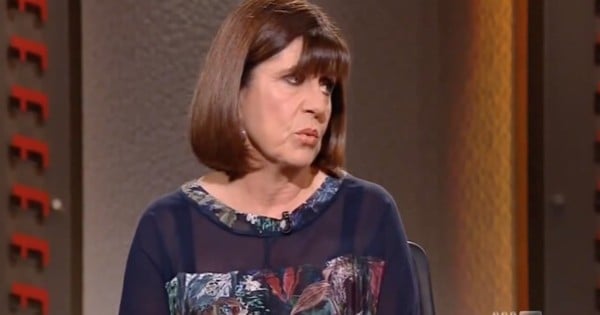 Eddie McGuire has been heavily criticised and censured by AFL bosses after public comments he made, along with North Melbourne president James Brayshaw and former St Kilda captain Danny Frawley about "drowning" Fairfax Media journalist Caroline Wilson.
During a radio segment on the Queens' Birthday weekend holiday Monday the trio joked about "drowning" the female journalist following the Big Freeze at the G.
They were discussing next year's event "Big Freeze at the G" where celebrities slide down into ice water to raise money for motor neurone disease.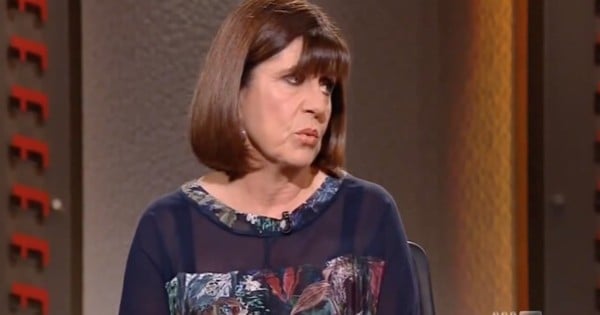 Caroline Wilson has not yet responded to the comments. Image via YouTube.
McGuire said to the men "In fact I reckon we should start the campaign for a one-person slide next year. Caroline Wilson. And I'll put in 10 grand straight away — make it 20. And, if she stays under, 50."
"What do you reckon guys? Who else is up there? I know you're in JB" he said to James Brayshaw.
Brayshaw replied: "No, yep, straight in."
Frawley then said "I'll be in amongst it Ed"
"I'll actually jump in and make sure she doesn't — I'll hold her under, Ed."
The men chortling with laughter agreed.
McGuire said he would charge $10,000 for "everyone to stand around the outside and bomb her".
"Its all good for footy" McGuire said.
The Big Freeze at the MCG on the Queen's Birthday public holiday raised more than $2 million for motor neurone disease research and awareness.
Of the male commentators joking and laughing about drowning Wilson only football journalist Damian Barrett distancing himself from the remarks.
"I'm on Caro's side now, Ed. I'm on Caro's side these days, Ed," Barrett said.