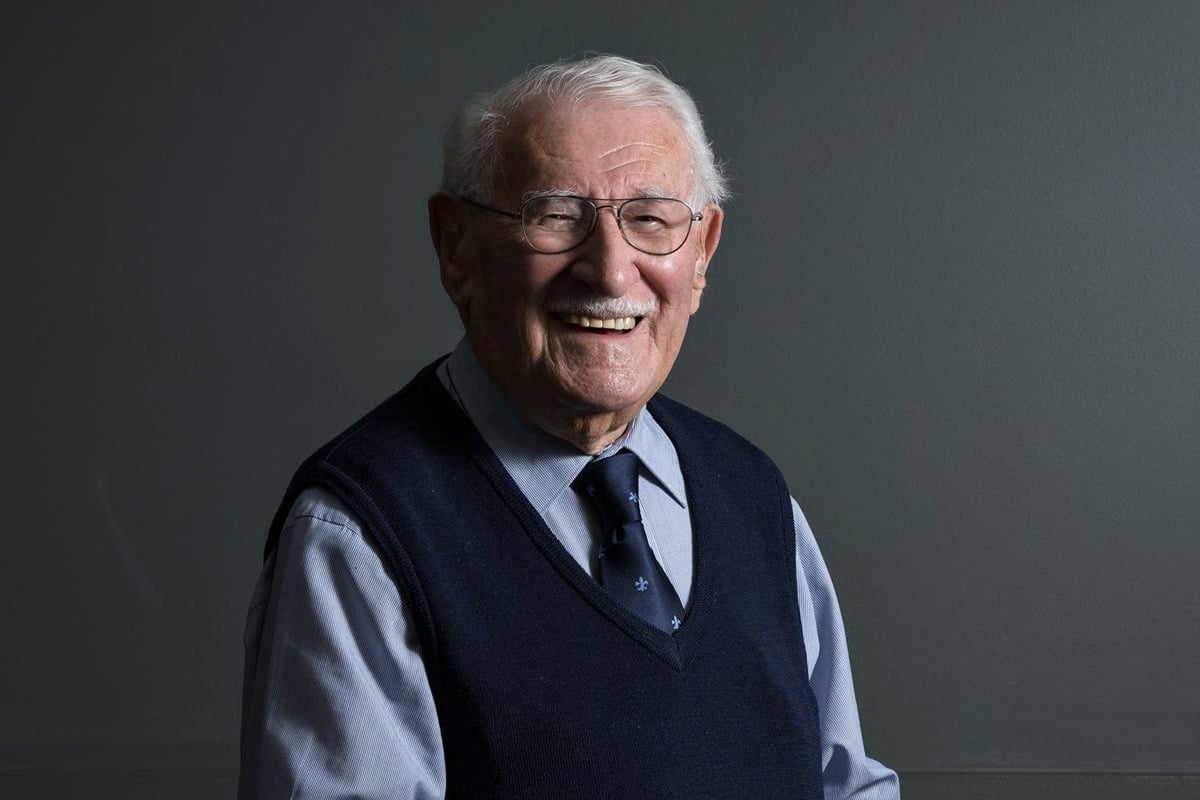 Today, April 14, 2020, Holocaust survivor Eddie Jaku turns 100. 
The below story was originally published in 2019, and has been updated to mark his birthday. 
In the early hours of the morning, Eddie Jaku would make his way home from his shift at a Brussels cigarette factory; an hour-long walk through the pitch-black streets, otherwise empty due to the wartime curfew. As a Jewish man in Nazi-occupied Belgium, it was a job Eddie could only hold in secret, shielded by the cover of night, one given to him – at great risk – by the factory's compassionate owner, a Christian by the name of Tannenbaum.
Each night Eddie would make this trip, back to the small house in which his family lived, hidden. They'd rented the attic from the owner; another act of compassion from a stranger, another stroke of luck.
But on the morning of October 17, 1942, their luck ran out.
"Somebody denounced us," Jaku told Mamamia's No Filter podcast. "I come back at ten-past-three in the morning. No lights. I thought everybody's asleep. [But] My parents, my sister were taken already; they're waiting for me. And this time it is to Auschwitz."
More than seven decades on, Eddie Jaku bears the tattoo of an Auschwitz prisoner, a serial number etched into his forearm – 1 7 2 3 3 8 – blurred ink that now serves as a reminder of the horrors he witnessed during his 15 months at the notorious death camp and of the loss of his parents.
"When we arrived, we met the biggest butcher who ever lived. His name was Dr Josef Mengele. He says to my father 'this way', to me 'that way', and I saw my father going on a truck. So I went behind him, I bent down, and I was nearly at the truck when one good man, one good soldier, says, 'Hey, you! Didn't he tell you to go this side?' So he said to me, 'Your father goes into the truck and you walk into the camp.' I never saw my father again. My father, 52, and my mum, 43, died that night in a gas chamber. It was 20 minutes before they suffocated."