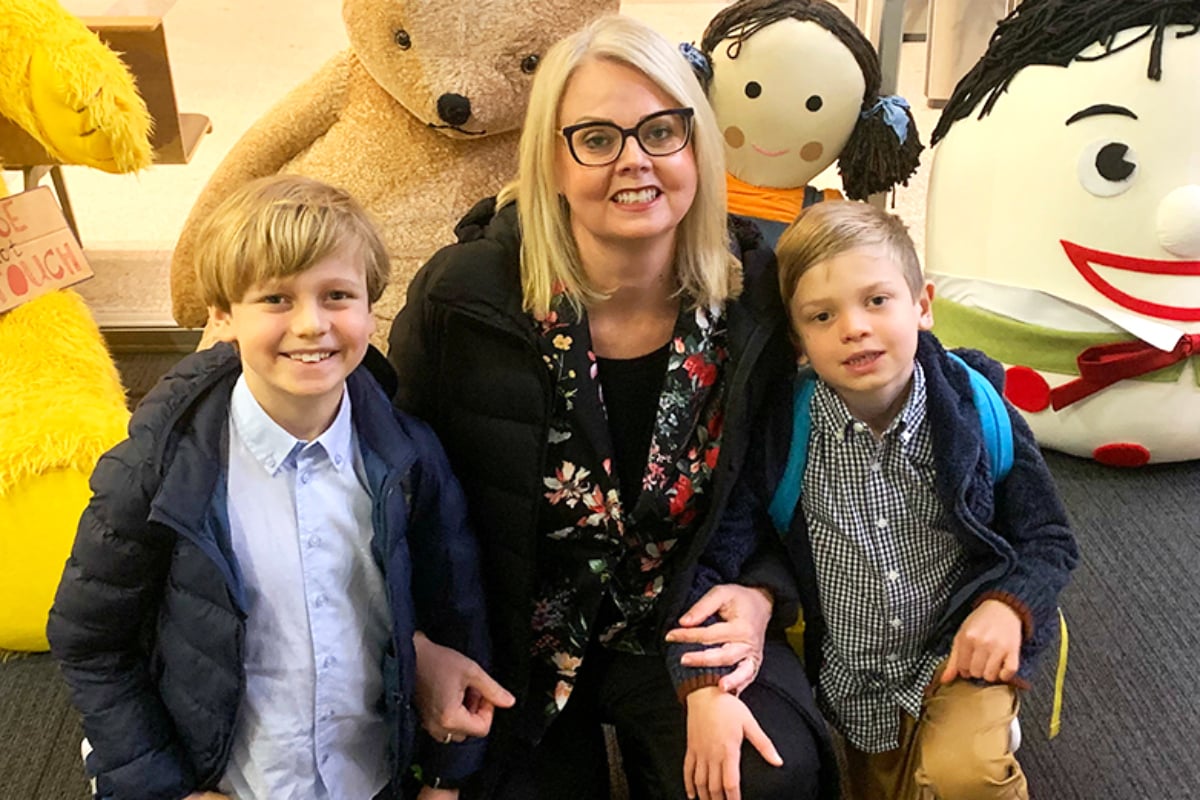 If you're in any parent groups on Facebook, you'll know that the topic of eczema comes up a fair bit.
It's not surprising with one in five children under two experiencing this skin condition.
When eczema first appears, parents desperately search for the cause and the remedy; Is it the washing powder? Or dust mites?  Should I try a natural remedy? Or a prescription cream?
What a lot of parents don't realise is that many infants with moderate or severe eczema may also have a food allergy. In fact, proper management of eczema can actually help prevent food allergies developing.
Understanding the link makes all the difference, which is something mother of two Karen Chetner knows too well.
Karen's boys, aged seven and nine, both have food allergies and suffered from eczema as infants. With the right advice and treatment, Karen got on top of her boys' eczema and is keen to share her advice with other parents.
"If I could turn back time and have more of an understanding of eczema when I was pregnant or even before I was pregnant, I would have done all the research I could to better manage it," Karen tells Mamamia.
Karen's eldest son Felix started to get severe eczema when he was four months old, and by five months he was covered head to toe in a raw, red rash.
"He was really irritable. He was crying all the time," Karen explains. "He wasn't putting on weight. It took a few visits to different specialists, paediatricians and two dermatologists before we got the allergy diagnosis. He had a lot of food allergies at that point. He's grown out of quite a few and now has severe allergies to cow's milk, peanuts and egg."
After consulting with her paediatric dermatologist, Karen started to effectively manage Felix's eczema.
"I was breastfeeding and my milk supply had dropped so I topped him up with a prescription-based amino acid formula because he was allergic to cow's milk and soy. Once we did that, he became a new baby quite quickly."