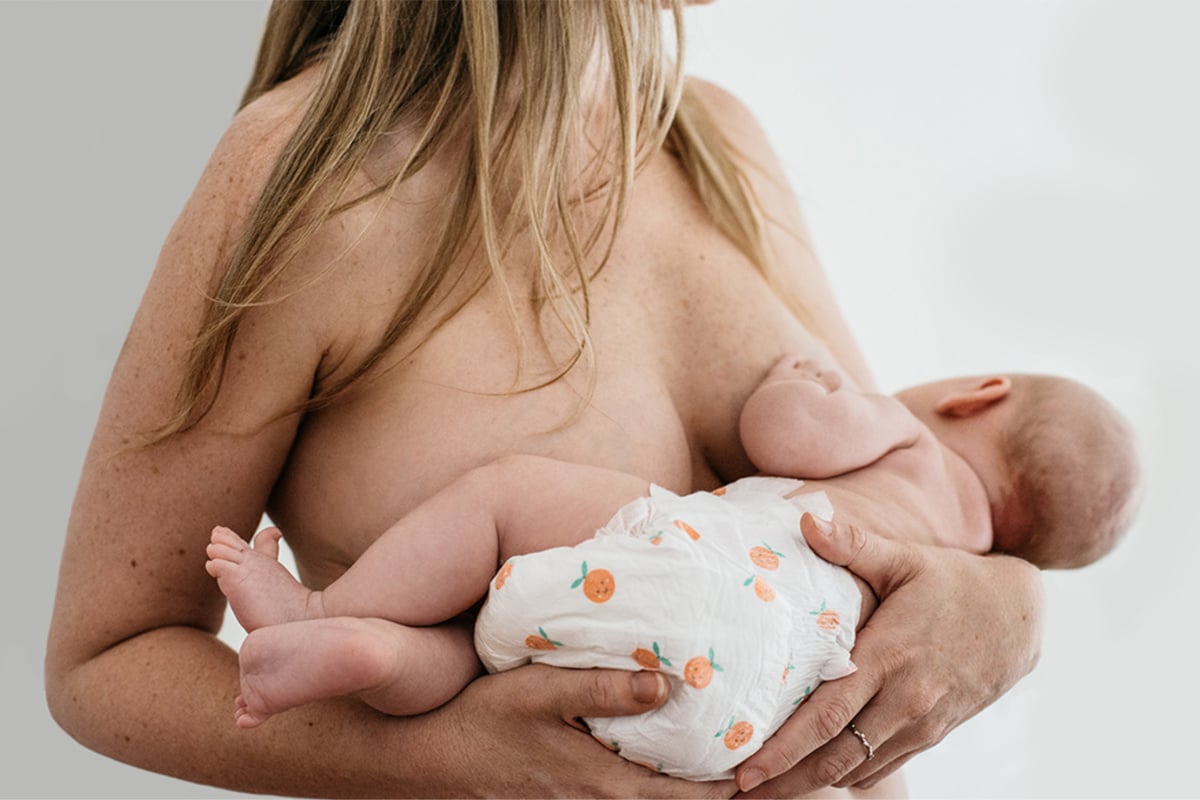 It's not often that campaigns are raw and candid. But sustainable baby brand tooshies by TOM is continually breaking the mould of business norms and have delivered a powerful campaign that features these authentic images of mothers in the early days of parenthood.
The company, known for their environmentally friendly feminine care products under TOM Organic, has launched this campaign seeking to promote nappies that are gentle on the babies bums as well as the planet.
Their aim is for all Australian families to shift to plant-based care products, which are made without lotions, fragrances, phenols or parabens.
They've promoted this message via their new campaign The Future is X which shows two mums in authentic settings, photographed by Australian photographers Amelia Fullerton and Bobby Clark.
The images, untouched and in their raw state, show the intimate relationship of a newborn with their mother… and they are completely beautiful.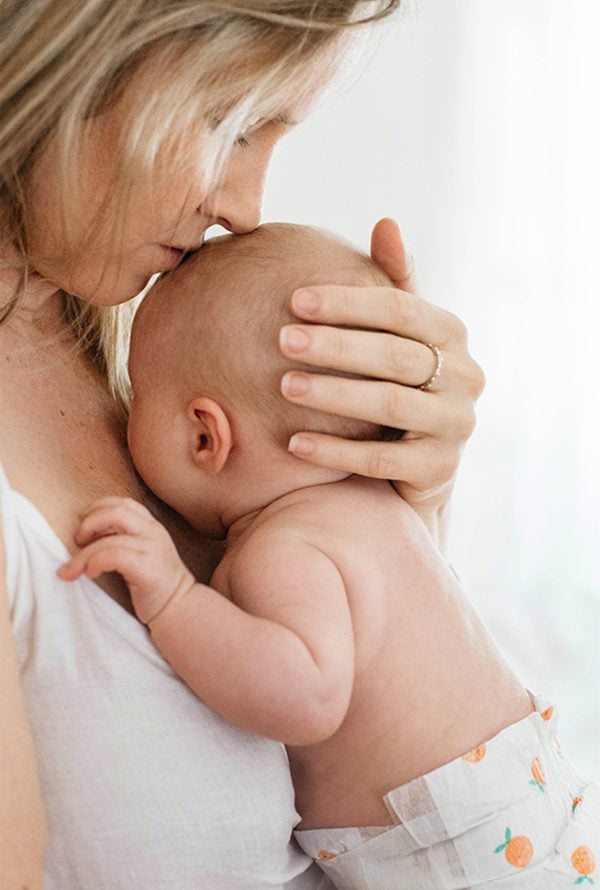 Founder of tooshies by TOM & TOM Organic Aimee Marks says she's proud of the campaign and all that it stands for - both in promoting eco-friendly products and in showing the raw side of early parenthood.
"One of the mums in the campaign is our very first employee, Amber, as we want to reinforce that we have created products that we use on our own children," Marks says. "We have an all-female team, most of us mums, and that product is a result of us seeking the most gentle materials, while not compromising on performance."