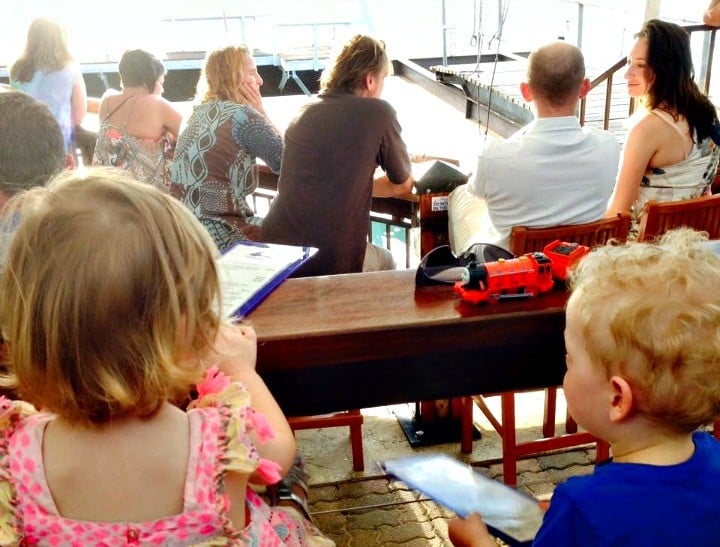 I grew up around our local Chinese Restaurant. It was where we came together with family and friends on Friday nights as long as I could remember. Where kids could make a mess and join two or more chairs together when we got a little tired from the dim lighting and spring rolls.
So naturally as a mother, I now like to take my kids to the local Chinese. It's nothing flash, but good local Chinese comfort food, and usually it's a mid-week event as we both work full-time.
So this time around, being a Wednesday, you'd expect to enjoy a meal, make a mess, and then apologise for the mess as you leave – basically a normal dinner for a family of four, complete with our 2-year-old twins.
Now I've been taking my twins out for meals since they were 6 months. Yes they make mess. Yes they may yell. But they sit in their chairs, and are happy if they're eating alongside us, with some cups of water, a bunny and a train set thrown in for good fun.