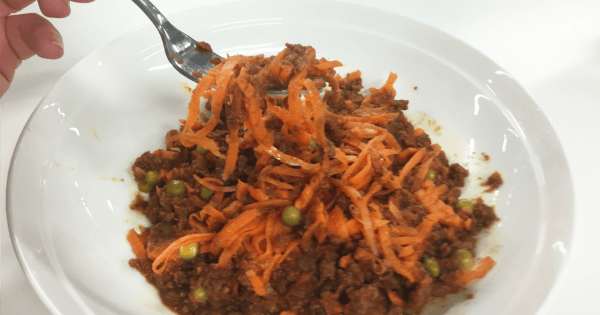 I have always had a difficult relationship with food. In my teens, I barely ate and lived off meal replacement drinks to maintain a size six figure. In my early twenties, I moved to London and quickly gained upwards of 20 kilos and struggled with portion control.
One thing was consistent through these contrasting times: food itself was always the enemy.
In my mid to late twenties, realising my weight gain had gotten out of control, I started to diet. You name it, I tried it. Everything from home delivered diet meals to cabbage soup to 5:2, and nothing seemed to work.
After visiting several doctors who seemed set on weight shaming me, I finally found one that listened to me. I told her how no amount of dieting or exercise seemed to shift the weight and after a few tests it became clear I had insulin resistance, often called pre-diabetes, which makes it extremely difficult to lose weight.
It was now more important than ever to lose weight because insulin resistance can easily develop into type two diabetes or latent autoimmune diabetes.
Losing weight was no longer a want, it was a need. I jumped back on the diet merry-go-round and still nothing seemed to work, so when the opportunity to try the new Weight Watchers Program Your Way came up at work, I figured I may as well give it a go. I'd tried everything so what did I have to lose?
The Program had recently been reimagined and was far more holistic than ever before. The fact that fitness and feeling were ranked alongside food, is what really convinced me to give it a try. It wasn't just my relationship with food that I needed to change, I needed to change my whole lifestyle.
I dubiously started a week before Christmas. Given my insulin resistance and the importance of losing weight I thought I ate pretty well and expected Weight Watchers would reaffirm that for me. I was wrong.
In the first two days of tracking my SmartPoints™, I ate all of my daily allowance, my weekly allowance and another 19 SmartPoints™ on top of that.
With a slew of pre-Christmas drinks and the big day itself ahead of me I wasn't sure how I was going turn things around, but it was easier than I thought.
Sushi was replaced with bolognese sauce with carrot and my morning latte was swapped for a piccolo. Quickly I was able to manage my daily and weekly SmartPoints™, which allowed me to enjoy a full Christmas dinner – duck fat potatoes and all.
As Christmas turned into New Year, I kept it up.  It was like I didn't even really need to try, I knew how many SmartPoints™ I had per day and I started making better choices without needing to think about it.
The greatest change was how I was feeling about myself, as over the first few weeks I noticed my body changing – self-loathing was replaced with pride.