Ask pretty much anyone and they'll tell you they'd like to get healthier.
But when you're juggling work, family and social commitments, it's hard to find the time let alone the energy to overhaul your lifestyle.
But guess what? You don't have to transform your entire life and suddenly become a clean-eating, marathon running health blogger – you just need to start small and focus on easy, achievable and regular changes.
Here are five easy ways to get a little healthier, starting today.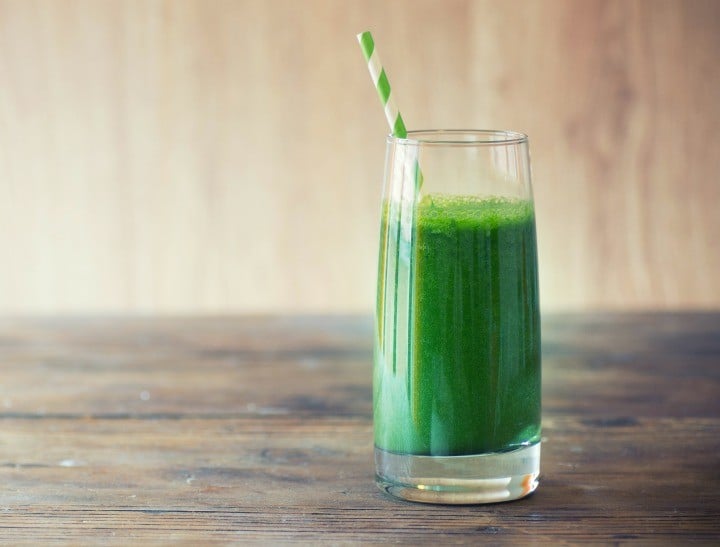 Just as an FYI, you should know that this post is sponsored by natural instinct. But all opinions expressed by the author are 100% authentic and written in their own words. 
1. Try something new.
Mum was right – we really do need our fruit and veggies, but many of us fail to eat our daily quota. So set yourself a challenge: each week, buy a new fruit or vegetable you've never or rarely eaten before, and experiment. You might just find a new favourite.
2. Go green.
You've heard it before: breakfast is the most important meal of the day. But most of us fall back on the usual toast or cereal. So try to incorporate something green into your breakfast each day.
Related: The Breakfast Blahs
It could be as simple as whipping up a green smoothie, or incorporating avocado, rocket or spinach with your weekend eggs. Easy.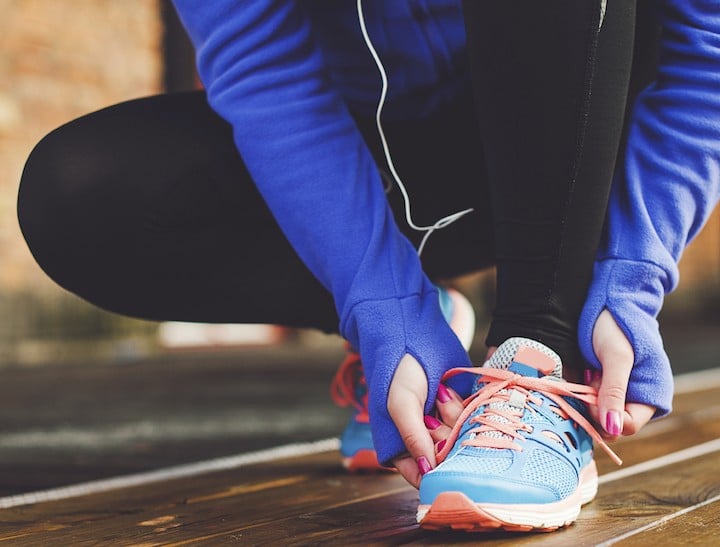 3. Walk to work.
Ok, this might not work if you have an hour-long commute each day. But if you live close-ish to work, make a pact with yourself to power walk to and from work a couple days a week.
Yes, you might have to wake up a little earlier and yes, you might need to don your joggers with your work outfit, but it really does clear your mind and give you some much-needed exercise that's actually enjoyable. And it sure beats a crowded peak-hour bus…
Related: THE ultimate exercise playlist. According to science.
4. Just breathe.
Ever found yourself hiding out in the toilets at work in the midst of a stress-induced meltdown? Yeah, we've all been there. But while we can't eliminate deadlines and demands from our work day, we can change the way we react to them. Next time you feel the pressure building, walk away from your desk for a few minutes and just breathe.
If you can spare a couple more minutes, grab a workmate and get a coffee to unwind, or even walk around the block. We rarely work our best when we're a stressed-out mess anyway, and taking even just a few minutes to calm down will probably help you tackle the problem more effectively. Reducing stress will also have a huge benefit on our health.
5. Know your products.
Many of us don't even think about reading the labels on items we use every day – but unfortunately, they can be hiding some potentially harsh and harmful chemicals.
When it comes to household cleaning products, beauty and skincare, opt for natural items wherever possible and always know what you put on your skin and in your body.
How do you plan to get healthier?
Improve skin health with provenNATURAL INSTINCT Cleansers and Moisturisers. Truly natural skin nutrition powered with active plant-based ingredients and backed by our unique Natural Ingredient Standard. A quality guarantee that delivers products 100% free of toxic sulphates, petrochemicals, parabens, PEGS, mineral oils, artificial colours and fragrances.

Introducing a new face skin care range with advanced cleansing formulations that preserve the skin's natural oils and provides 8 hours of continuous hydration and nourishment.  Additionally our advanced anti-ageing moisturising preparations help reduce the signs of ageing and hydrate the skin continuously for 12 hours.

Enjoy healthy, replenished and naturally radiant skin everyday with proven NATURAL INSTINCT truly natural skin nutrition.