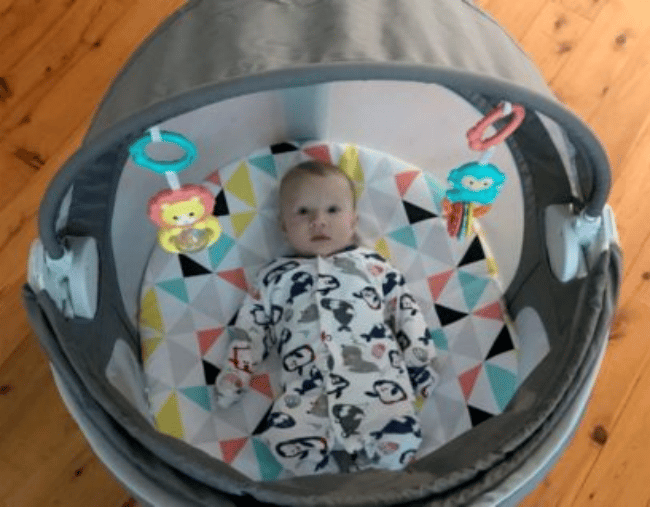 Recently my family and I packed up the car and set off on a 4.5-hour road trip to Mudgee. I have a three-year-old daughter and a five-month-old son. Miss Three is very well travelled. She's taken over 25 flights and been on countless road trips including an RV adventure around New Zealand. We've also become used to her being a mini-human and practically doing all the things that us big humans can do; like sitting on lounges, sleeping in normal beds and using the shower.
I'll blame sleep deprivation, but when it came to Mr Five Months I had completely forgotten about the considerations you need to make when travelling with a baby. Like, arranging a port-a-cot, taking a playmat, and generally having everything on hand to make a baby-safe environment.
So we turned up at our quaint Airbnb which was everything it had promised to be on the website, but within 30 seconds I realised my oversight.
My husband walked in to see me turning in circles in the middle of the loungeroom. "What are you doing?" he said. I was looking for somewhere to lay the baby but all I could see were hard, ancient, polished floorboards with gaps in them. "I can't put him down," I said. With an exhausted look, my husband returned to the car and made 75 trips in and out to transfer all of our stuff (why do you need so much "stuff" with kids?).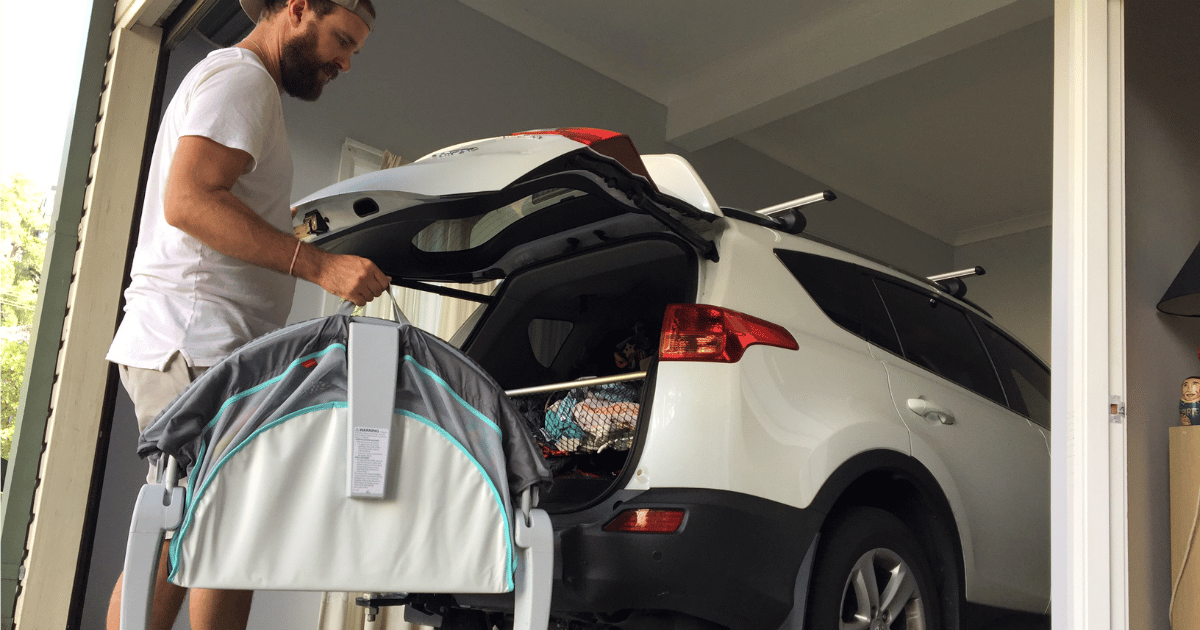 On trip 63 or so, he carried in the Fisher-Price On-The-Go Baby Dome that I had been given the opportunity to trial. I was hit with a wave of relief. I found a towel, lay Mr Five Months on it and quickly unfolded the dome. It was super easy. Grab the feet, pull them out and everything just popped into place. The base of the dome is suspended, so despite the floor being cold and hard, I was able to put bub straight in and comfortably leave him to help my husband with the remaining "stuff". Bub was happily engaged in the toys hanging over head which gave us 15 minutes of hands free unpacking time!