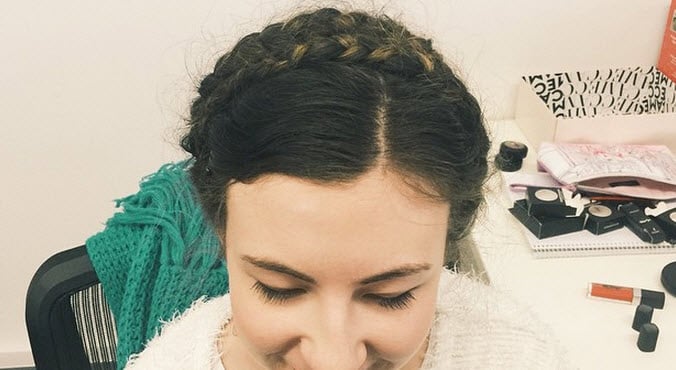 It's no secret that we're obsessed with everything hair and beauty at The Glow.
And in some situations, our knowledge of beauty hacks and hairstyles can come in very handy, like the time Mamamia's Senior Editor Monique was having a (self-confessed!) bad hair day and needed some help, ASAP.
RELATED: Meet the biggest hairstyle of the season that takes less than 60 seconds to master
So we whipped up this milkmaid-braid inspired style for her, and she got so many compliments, we obviously had to share it round. (Post and instructions continue after video.)
How to do it: step by step
1. Brush and divide hair into a centre part, then split into two even sections either side of your head.
2. Pull the hair into a pigtail and tuck behind the ear, then plait from the top of the ear down. Secure with a hairband.