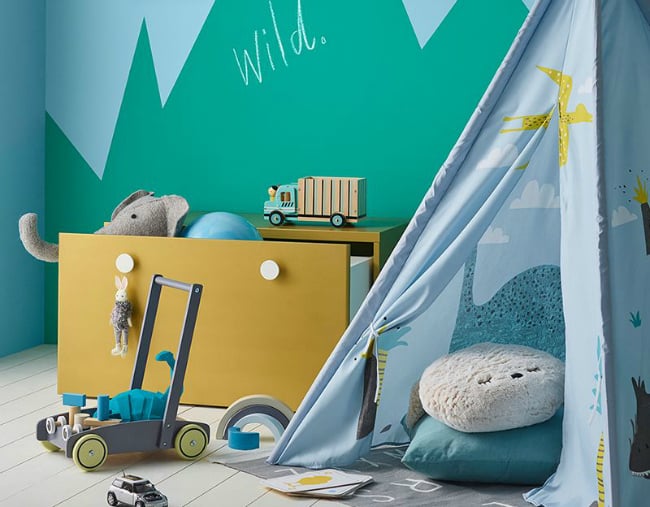 Let's be honest, as the weather gets cooler and the days are filled with more drizzle, it can be easy to give into the temptation to become a homebody and spend most (if not all) of winter wrapped in a doona while cradling a cup of tea.
That's why if you fancy yourself a bit of a DIY-er, winter is the perfect time to get stuck into some projects around the home. Don't worry, you don't have to be an interior designer or have oodles of time up your sleeves to transform your living space. All that scrolling on Pinterest and Instagram needs to be put to good use, right?
So, with the spare time you and your family might have indoors this winter, we've rounded up six nifty projects you can nail in a weekend – and have a whole lot of fun doing so:
1. Create a DIY chalkboard feature.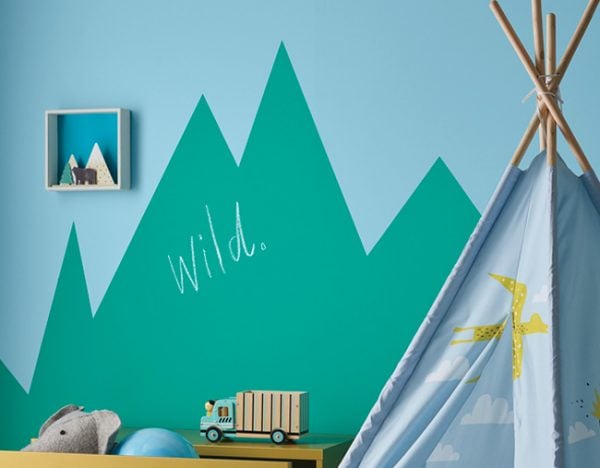 There's nothing that screams "modern" quite like a DIY chalkboard. Aside from looking super cool in a kid's bedroom, it's also a design feature that has some functionality to it.
For the kids, it's perfect for playtime alone or a play date with their friends. If your child also draws on the walls anyway, it makes the cleanup much easier (thank heavens).
For adults, a DIY chalkboard is a great addition to the kitchen for all those shopping lists and keeping on top of yours and your children's schedules.
If you want to combine the chalkboard with a bit of design, try the chalkboard mountain feature from Dulux's Winter Projects Guide for an extra trend feature for a kids' bedroom (pictured above). Dulux Design Effects Coloured Chalkboard paint comes in a range of chalkboard colours, so it's nothing like the chalkboard you think of in a classroom. Plus, you can use on items other than walls - like drawers for kids' toys and clothes.