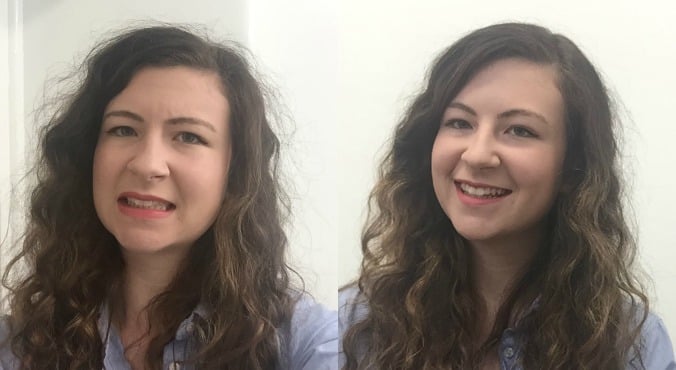 Image: supplied.
There are many great things about having curly hair. Having your hair boof into a marshmallow cloud every time you step out of the house in summer is not one of them.
Fortunately, there are solutions to the curly-haired woman's endless battle against heat and humidity.
These three easy frizz-fighting hacks will help you gain the upper hand and, best of all, you probably have all the tools already. (Post continues after video.)
1. Banish flyaways.
Often I'll start or end my day with a halo of flyaways — not ideal when you're after sleek and smooth. A simple trick to rectify the problem is to grab a toothbrush (preferably not the one you use for your teeth!) and douse it with a quick spray of hairspray.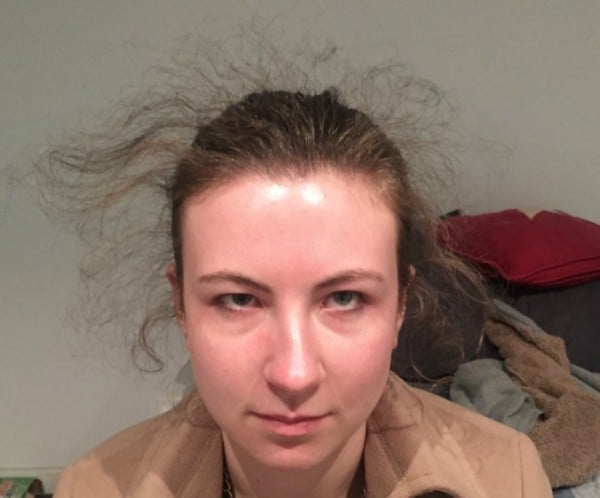 Lightly brush the flyaways and watch them fall back into their rightful place.
2. A cool change.
Yes, blow drying your hair is already an almost full-day commitment when you've got long and thick hair, but flicking the switch from hot to cool on your hairdryer will save you a lot of time styling later on. This is because it's a lot less harsh on the hair particle, which is the main frizz culprit.
Bonus: Take your hairdryer out of the bathroom straight after your shower and dry your hair in another room — the leftover steam that fogs up your mirror is actually making your frizz worse, too.
3. Make friends with serum.
These days I never leave the house without a hair oil or finishing serum in my bag. During the day or when I'm heading out after work, it's a saviour to add shine, smooth frizz and define curls, even on the hottest summer days (and yes, I've even put it to the test on tropical islands).
What's your trick for fighting frizz?