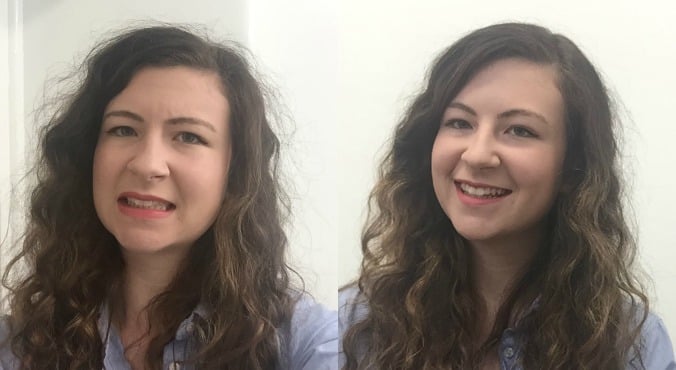 Image: supplied.
There are many great things about having curly hair. Having your hair boof into a marshmallow cloud every time you step out of the house in summer is not one of them.
Fortunately, there are solutions to the curly-haired woman's endless battle against heat and humidity.
These three easy frizz-fighting hacks will help you gain the upper hand and, best of all, you probably have all the tools already. (Post continues after video.)
1. Banish flyaways.
Often I'll start or end my day with a halo of flyaways — not ideal when you're after sleek and smooth. A simple trick to rectify the problem is to grab a toothbrush (preferably not the one you use for your teeth!) and douse it with a quick spray of hairspray.