The Easter break is the perfect opportunity to recharge, reset and reconsider how we want to spend our downtime.
So make every minute of your time off count with a selection of television shows that are guaranteed to hit the spot, silly.
Curated by our television podcast hosts, these shows cater to the tastes of even the pickiest viewer. Scroll, choose and enjoy.
Listen to podcast hosts Laura Brodnik and Tiffany Dunk give their recommendations or keep scrolling to read and find out. 
iZombie
What it is: Olivia Moore (Rose McIver) is a doctor who is unexpectedly turned into a zombie while attending a boat party. In an attempt to keep her identity a secret, she becomes a mortician's assistant in order to eat brains and retain her humanity.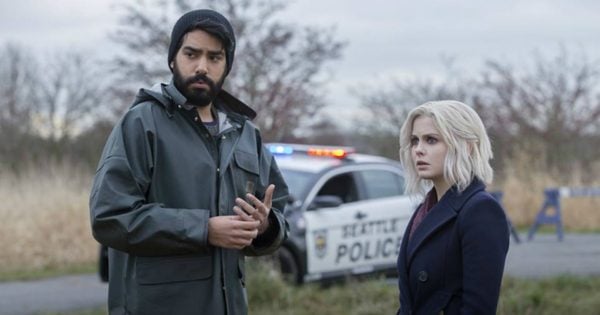 What we think:
"It's about zombies but in a completely different way like we've never seen on TV before. Forget Walking Dead, these zombies are real life people with feelings, and loves and interests and they're just trying to make their way in the world like everyone else," said Laura.
Where you can watch it: Stan
Laid
What it is: Roo McVie (Alison Bell) embarks on a quest to find the truth after all her past sexual partners begin dying in unusual ways. An unusually dark comedy that is authentically Australian.
What we think:
"If you're a fan of Lovesick, keep going and find Laid. It'll definitely keep you entertained over the Easter period," said Tiffany.
Where you can watch it: Netflix.
Angie Tribeca
What it is: Angie Tribeca (Rashida Jones) is a policewoman who is assigned a new partner after 10 years in the Los Angeles police department. Comedic chaos ensues.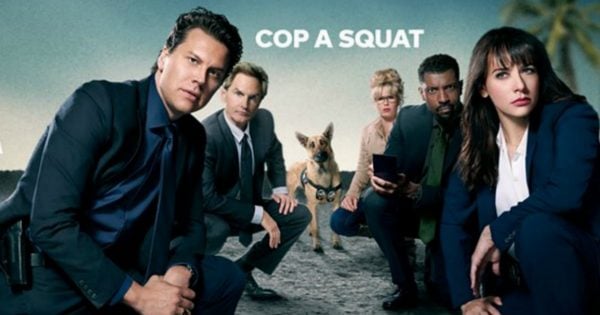 What we think:
"It's basically a spoof of every police procedural you've ever seen... I think what sets it apart is an absolute outstanding guest cast. Season Three is about to drop and some of the new people who will be popping up are: Natalie Portman, Chris Pine and Michelle Dockery," said Tiffany.
Where you can watch it: Stan
Legion
What it is:
A series that dips into the realm of X-Men, Legion follows the story of a man, played by Dan Stevens, who learns there may be more to his schizophrenia diagnosis than mental illness.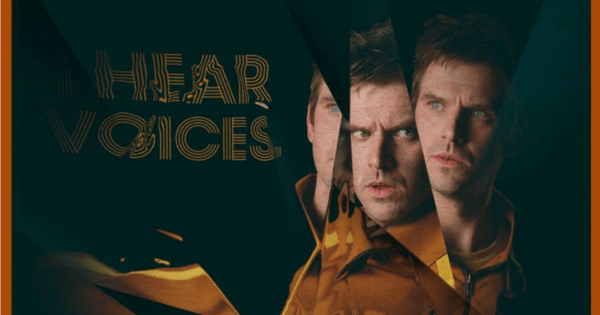 What we think:
"It's the first TV drama to be part of the X-Men universe. It's from Marvel comics and it follows a guy who's diagnosed with schizophrenia," said Laura.
"He goes into psychiatric hospitals where he has a strange encounter with another patient, that sets him on this track to believing he's not actually suffering from mental illness, he does actually have super powers."
Where you can watch: Foxtel.
Lovesick
What it is: Dylan (Johnny Flynn) goes on an offbeat quest to contact all his previous sexual partners and inform them he has been diagnosed with chlamydia. It's light, fun and just a little bit too real.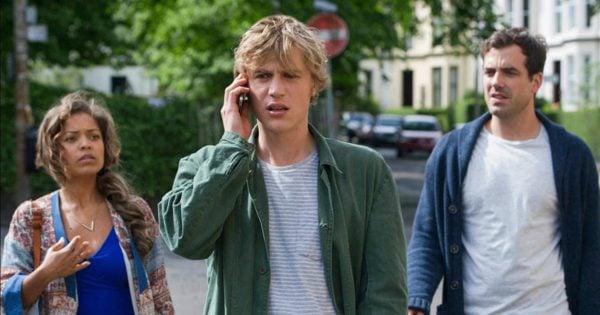 What we think:
"The way it differs from other shows like this is that it's a bit of a romantic comedy. Him and his female flatmate are secretly in love with each other," said Tiffany.
"A romantic comedy with a side of chlamydia doesn't sound like it'll work but it really does," said Laura.
Where you can watch it: Stan.
If you're still keen for more recommendations, listen to our latest episode of The Binge below.