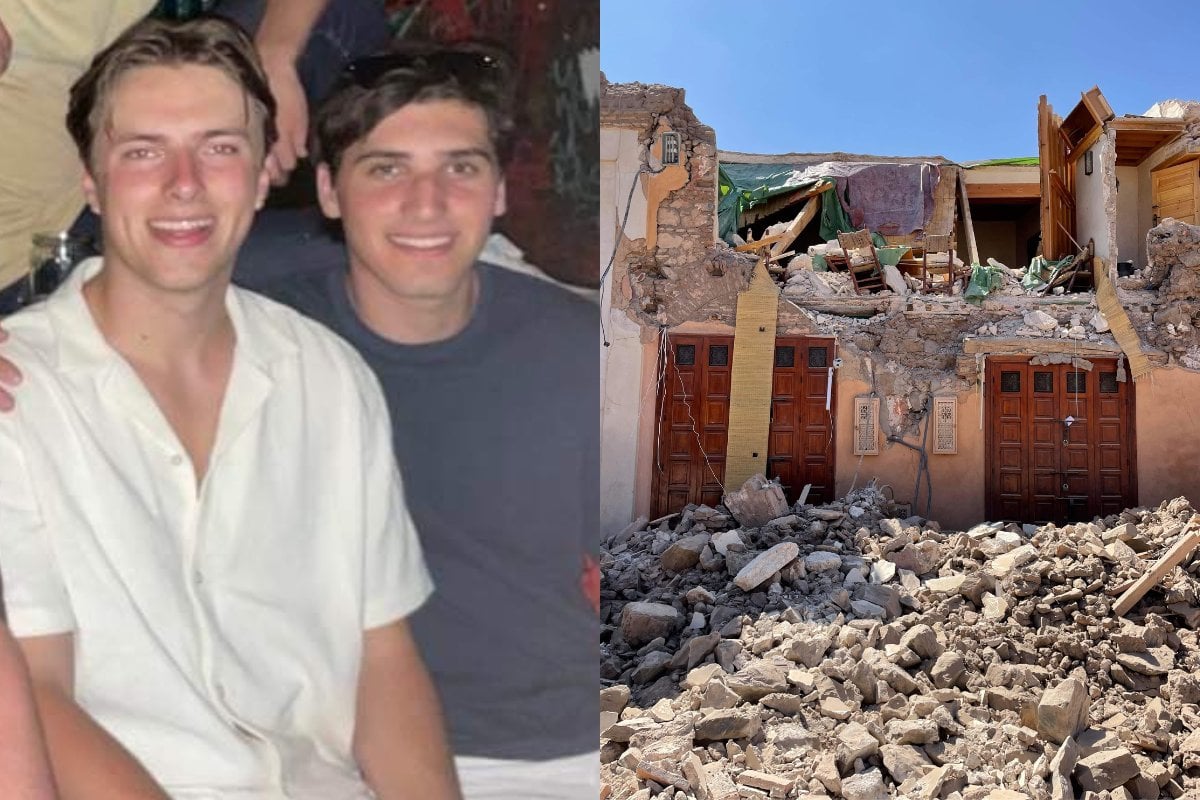 Oli Finkelstein was celebrating his 21st birthday on a rooftop bar in Marrakech, when he felt a slow rumble.
The Sydney student and his friend, Jack Smith, assumed it was a van going past the building.
Then their table started shaking and someone screamed 'earthquake' from the street below. Everyone around them scrambled towards the exit.
"The building [we were in] felt unstable and shook hard," they told Mamamia. "The building opposite us lost its second story wall, and we watched it crumble."
The young Australians were in Morocco on Friday night, when the 6.8 magnitude earthquake struck, killing more than 2,500 people and injuring even more.
It was the strongest earthquake to hit the area in more than a century.
Knowing there might be an aftershock following the earthquake, Oli and Jack ran to find an open space. It was chaos.
"The streets were narrow, about four metres wide, as everyone tried to stay in the middle to avoid any falling debris," they said.
"People, bikes and cars raced through the dust... [there were people] with gashes on their head from being hit," they said.
"Minutes later, we were out in the square. Families phoned relatives to make sure they were safe, and we waited for an aftershock that did not come."
They said the entire thing was a "pretty scary experience".