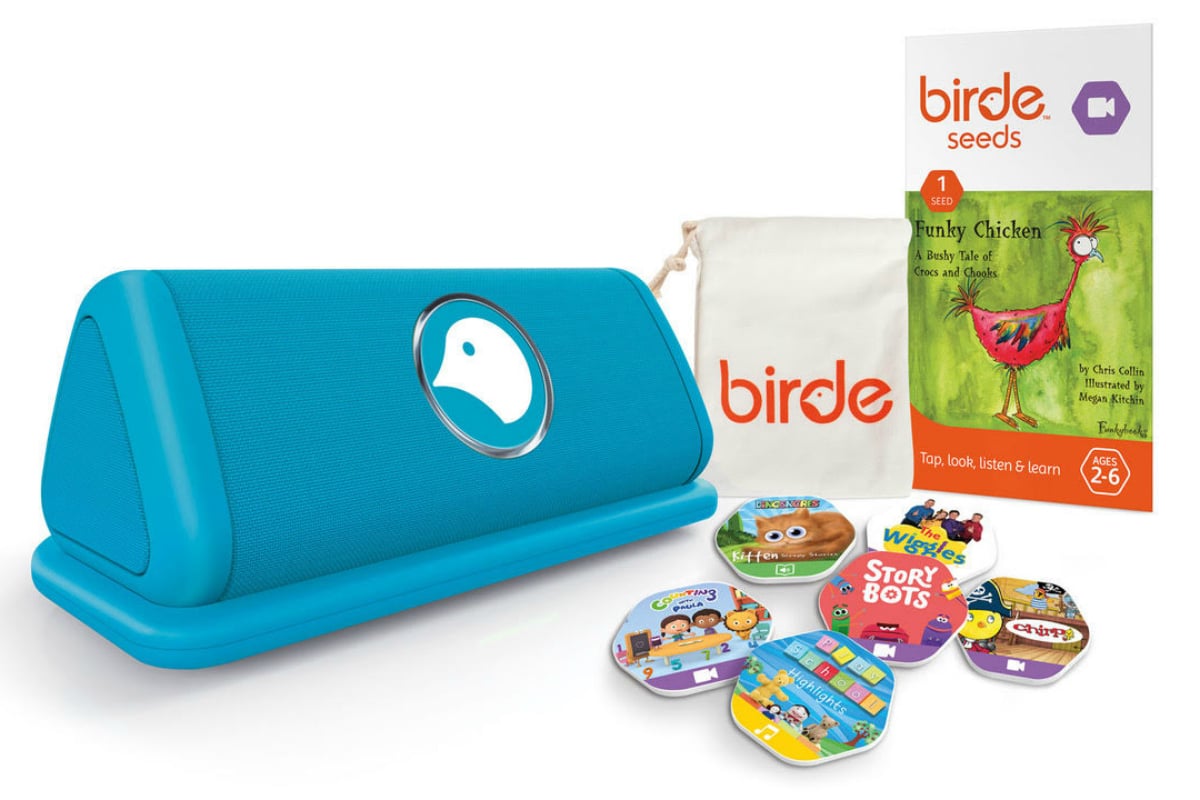 It's a fact of life that kids are growing up in a digital world. But how can we make sure they're using technology in a fun and safe way that helps them learn too?
For one day only, Mamamia is giving away an exciting new product pack from Birde, the world's first smart media player for kids.
Made by two Australian parents looking for a positive way for toddlers and preschoolers to learn without needing to use a screen, keyboard, mouse or remote control, Birde includes a high-quality speaker that can be paired with a compatible smart TV or listened to on its own.
Birde's content includes music, audiobooks and videos for growing little minds, from The Wiggles to Play School to original stories like Funky Chicken.
We're giving away the following: a Birde console (valued at $299) + Starter Pack (includes $60 of content for FREE) + Bonus Seed Bag (valued at $4.95) + Bonus Funky Chicken Seed Pack (valued at $14.95).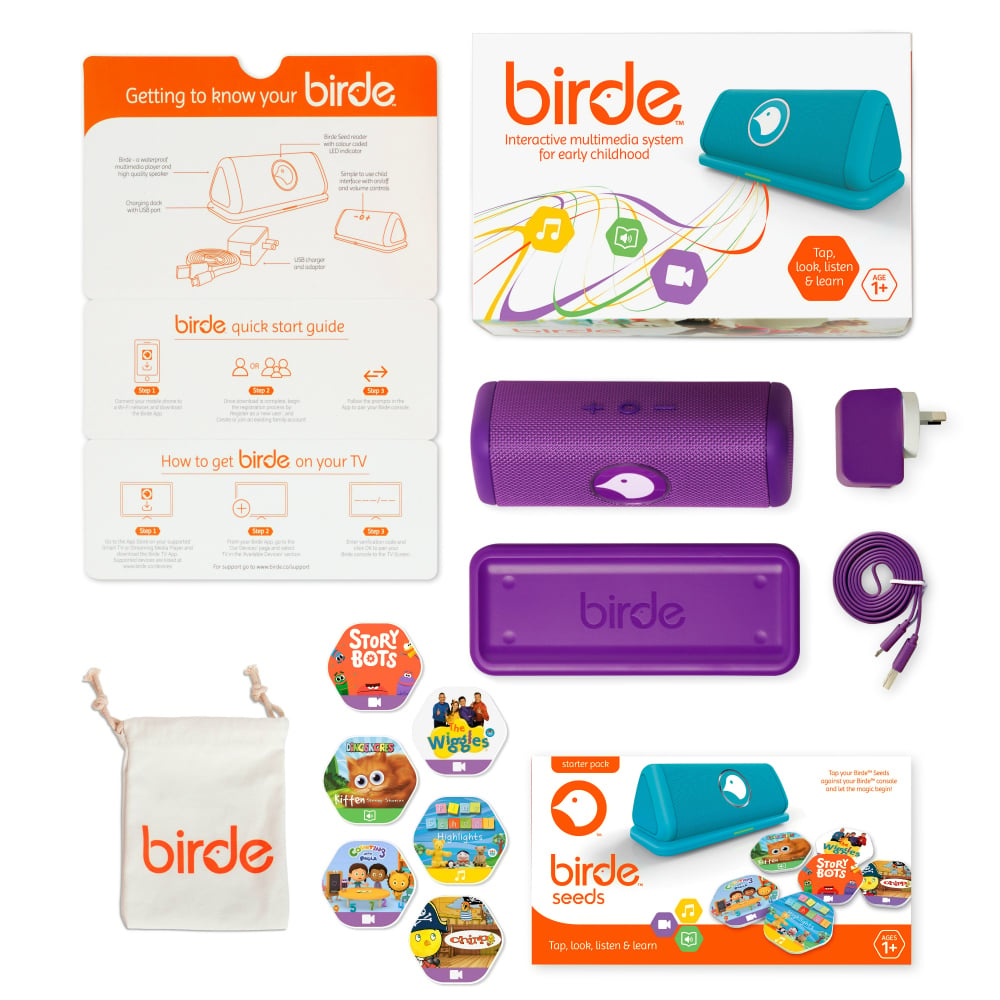 Simply tell us in 25 words or less, who is the chirpiest little birdie in your family?