Warning: this post deals with domestic violence and may be triggering for some readers. 
As 23-year-old Mandi Mangas lay dying from a gunshot wound to her chest, she uttered two words that would spark a massive manhunt for her infant son and his father.
Sheriff's deputies arrived at her Fulton County, Ohio home around 5am on Tuesday morning (local time) to find Mangas suffering a gunshot wound to her chest.
Her first words to the responding officers were, "Where's Winston?"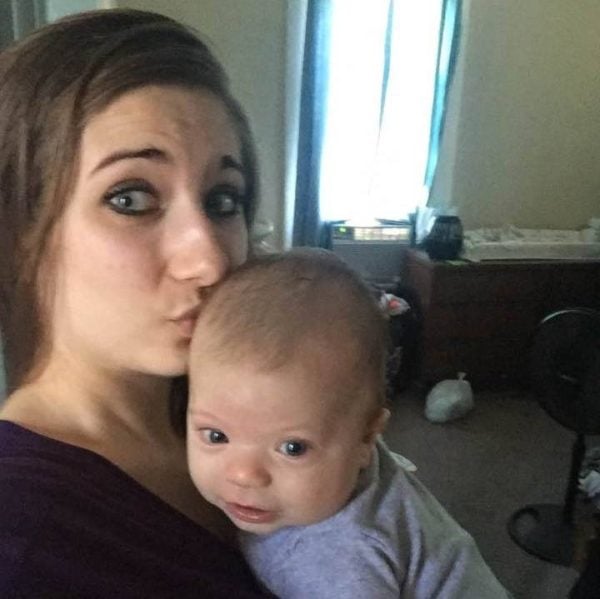 She also named her alleged attacker - 27-year-old James Ramey, and Winston's father - before she was pronounced dead at a local hospital.
After discovering that Mandi's 10-month-old son was no longer in the home, they issued an Amber Alert, sparking a massive manhunt involving officers from three US states to find him safe and arrest Mandi's murderer.
According to a statement from police in Delta, Ohio, Winston Ramey - along with Mandi's stepmother, Debra Mangas, who was also taken against her will - was found safe in James Ramey's car around 10am Tuesday.
He was arrested at a traffic stop without incident, police say.