Warning: this post deals with domestic violence and may be triggering for some readers. 
As 23-year-old Mandi Mangas lay dying from a gunshot wound to her chest, she uttered two words that would spark a massive manhunt for her infant son and his father.
Sheriff's deputies arrived at her Fulton County, Ohio home around 5am on Tuesday morning (local time) to find Mangas suffering a gunshot wound to her chest.
Her first words to the responding officers were, "Where's Winston?"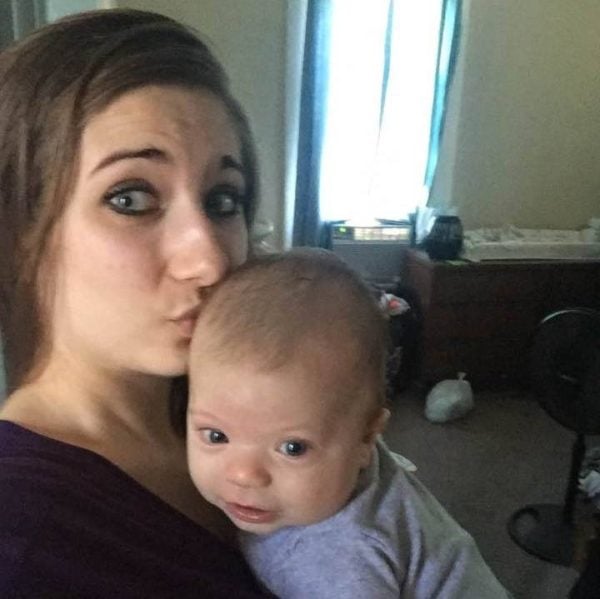 She also named her alleged attacker - 27-year-old James Ramey, and Winston's father - before she was pronounced dead at a local hospital.
After discovering that Mandi's 10-month-old son was no longer in the home, they issued an Amber Alert, sparking a massive manhunt involving officers from three US states to find him safe and arrest Mandi's murderer.
According to a statement from police in Delta, Ohio, Winston Ramey - along with Mandi's stepmother, Debra Mangas, who was also taken against her will - was found safe in James Ramey's car around 10am Tuesday.
He was arrested at a traffic stop without incident, police say.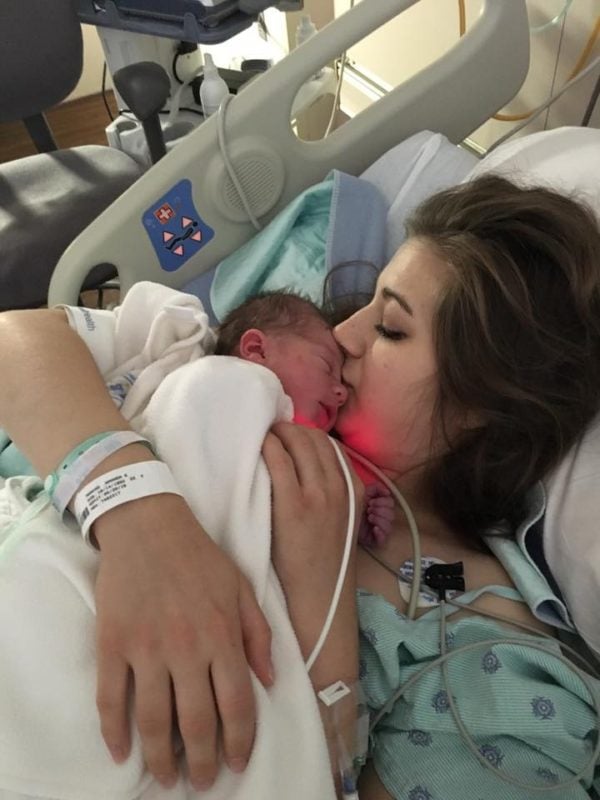 "We were able to track him," Delta Police Chief Nathan Hartsock told WTOL.
"With the size of the community, we did have multiple officers, here my department, working. But if it wasn't for assisting agencies, this would have been much slower process."
Ramey has been charged with a single count of aggravated murder for the death of 23-year-old Mandi. Police say additional charges are pending.
According to police documents, Ramey was charged with aggravated menacing in August 2016, with Mangas believing he was going to cause her physical harm.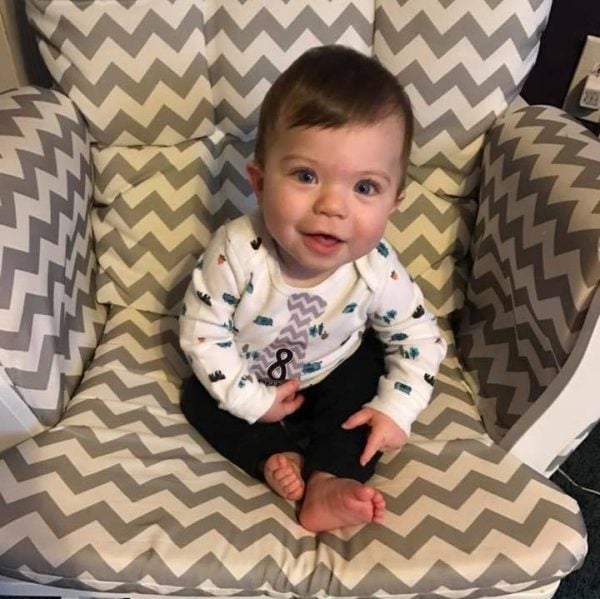 WTOL reports the document states that Ramey had "a knife in his hand and said he was going to kill Mangas in her sleep if she left him".
Mangas had recently filed a personal protective order against Ramey. A complaint to the court suggests Ramey violated the agreement by contacting her on social media.
According to her Facebook page, Mandi had announced she was in a new relationship just one day before she was murdered.
Friends have flooded social media with tributes to "sweet and beautiful" Mandi.
LISTEN: Sarah Ferguson and Andrew, a former abuser, talk about Domestic Violence in Australia. Post continues... 
"My heart is torn apart...I just found out my step daughter Mandi Mangas was murdered by the father of her baby," Mandi's stepmother wrote on Facebook.
Another named Mandi as "a beautiful friend".
"Your beautiful child will carry on your kindness, twinkling eyes, and determination. Rest easy, beautiful angel," she wrote.
If you or someone you know is in need of help, please call the National Sexual Assault, Domestic and Family Violence Counselling Service on 1800 RESPECT.