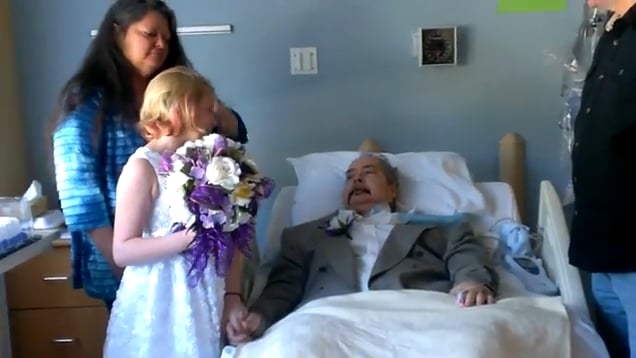 Every father dreams of walking his daughter down the isle on her wedding day but Johnny Wells won't live long enough to fulfill this dream. The loving father has been suffering from chronic lung disease for years.
The only reason he's survived this long is for the sake of his daughter Nakeol who is now 10. Sadly, their time together is coming to an end.
This weekend a special ceremony took place. Wells dressed in a tuxedo and Nakeol in a beautiful white dress. A pastor watched over them as the devoted dad placed a ring on his daughter's finger. She will wear this ring until her real wedding day.