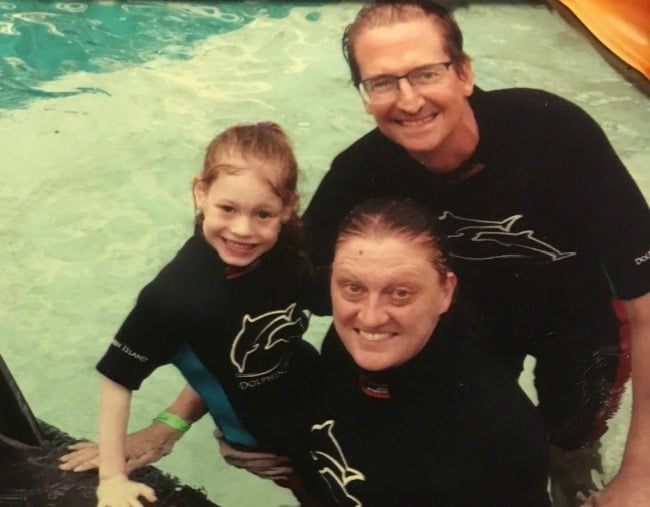 With AAP
1. Dad's dying wish turns into nightmare, leaving him stranded in Bali.

Duncan Turner just wanted to swim with dolphins with his young daughter before he died. But the Perth father's bucket list holiday has turned disastrous for the family, who are now stranded in Bali facing ever-growing medical bills.
Duncan, his wife, Michelle Edgar, and five-year-old daughter, Amelie, flew to Singapore last month so that they could swim with dolphins – Amelie's favourite animal – choosing the tiny nation because the cost and height restrictions were the best fit.
Friends explained on a GoFundMe page set up for the family, that Duncan's health has been "declining" since he fell down a flight of stairs last year.
"Duncan suffered an undiagnosed blood clot on his brain which led to multiple strokes and seizures, leaving him completely paralysed and unable to talk," friend Lynette explained.
"He fought hard for many months to regain his speech and the ability to walk, but the multiple strokes and seizures caused permanent damage, and he now has months to live."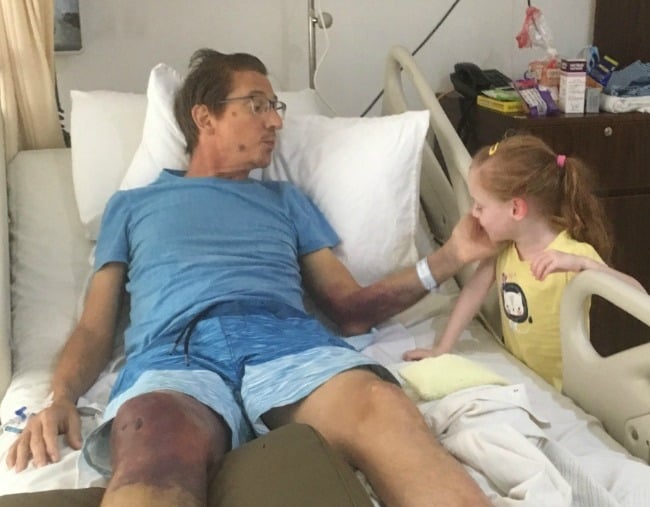 Lynette said that Michelle's "sole mission" is now to ensure Duncan's remaining are days are spent with his family and they can create "incredible daddy-daughter memories" that she can treasure.
The dolphin swimming was one of those memory-creating moments, but sadly on the way home Duncan took a turn and was forced to enter hospital after their stopover location of Bali, Indonesia, where he received life-saving blood transfusions.